Now this is the type of title that I like
You know there is Valentines and then there is Pancake day. And while the former is the Marmite of holidays – and you either love it or hate it – the latter, I have to say, is easily an all-round favourite. You don't like pancakes? Get out of here.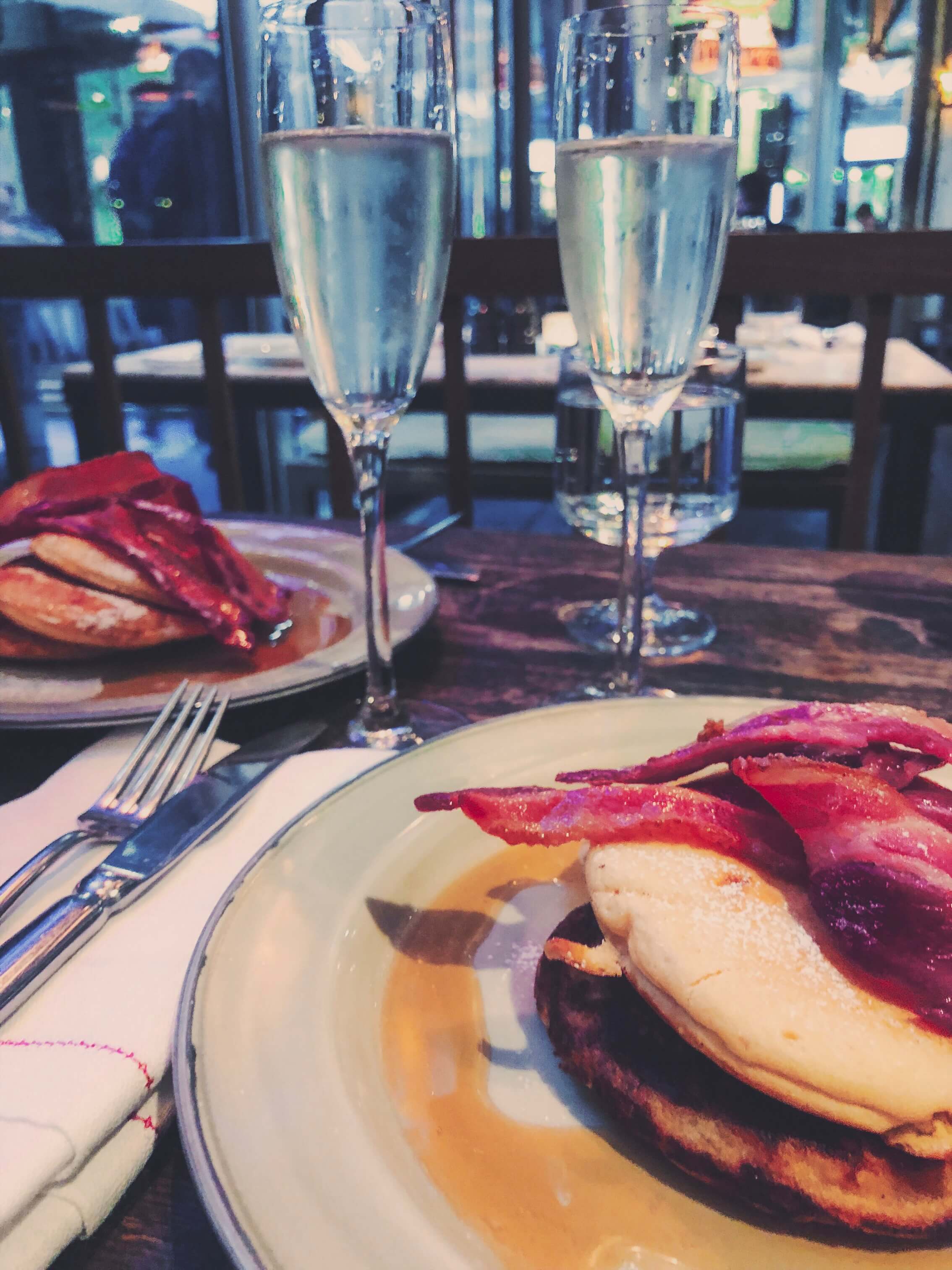 Personally I have had my fair share of those – pancakes, crepes, Dutch, French, Mexican or Eastern European. Pancakes come in all shapes and sizes and I'm here for all of them. Don't you shame my pancake, this is a safe place.
This pancake day we opted for the unlimited amount.
The Rail House Café
Oh my, oh my. The Rail House Café in Nova Victoria is something of a favourite place, where my bestie and I would be heading for after-work cocktails, last minute dinner or even birthday brunch (that one was quite cute!).
So when they introduced their bottomless pancakes for #PancakeDay we were ready for it.
Location: convenient.
Atmosphere: always lively.
Pancakes: absolutely delicious.
Mira: approved.
The price? £9.50
The pancakes to eat in London
So this was the deal: you got a choice of a stack of either Triple-Smoked Streaky Bacon + Maple Syrup or Clotted Cream + Berries. Your first portion comes in a stack of three, and then after that they come in a portion of one…but they keep on coming so fret not! …This meant I started with a stack of three Bacon & Maple Syrup Pancakes and followed up with a berry one, because this is what my system is and it is not to be questioned.
All of that was accompanied by every pancake's best fried: prosecco (or you might want to pair with champagne if you are having pancakes the Russian way: blini with caviar, naturally.)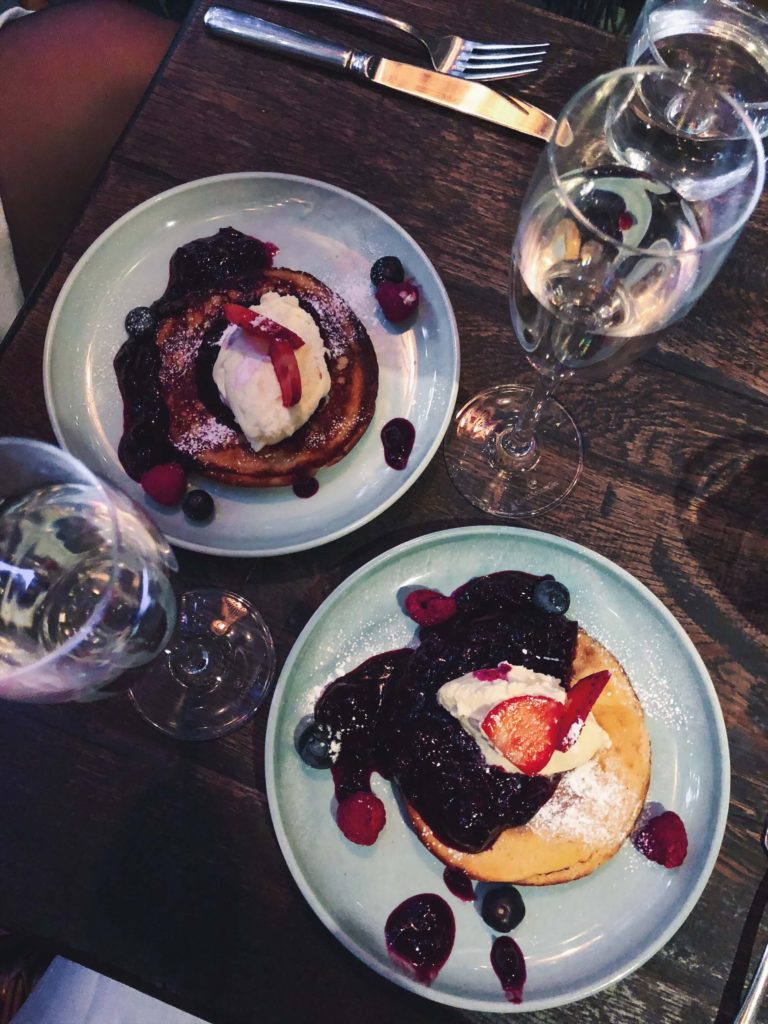 The Rail House Café's pancakes were fluffy and most definitely had a drop (or more) of vanilla in them. This worked stunningly with both toppings. And while I adore bacon and maple syrup spilling over my fluffy pancs, I have to say at the R.H.C., the berry ones were actually the better choice: the berry compote worked wonderfully with the sweetness of the pancakes, playfully complimenting them as the vanilla cream managed to tone the sugariness done. This balance of flavours is what did it for me. Also, have to say the bacon ones could have done with more maple syrup. I do favour places that are generous on this all-important Canadian import.
Overall? Pancake Day or not, the Rail House Cafe is up there with some of my favourite places for pancakes in London. So come here for brunch and have a stack paired with a delicious cup of coffee (or you know, prosecco.) And do keep an eye on their offering for Pancake Day 2020, in case the Bottomless Pancakes make a return…