Drinking coffee has always been cool…
Atmosphere is casual, vibe is cool. Definitely cool. Any other word would do it injustice. First time I came in here was with the intension to read a book. Obviously. Music was loud, crowd was young. Save for an elderly gentleman reading his newspaper on the table next to me (apparently his daughter had a play at the pub next door…and I know that because Putney). 
The music was the usual popular one/almost clubbing type, however, it was definitely not as loud and intimidating as in Joe & Juice (where the beverage is great, but the atmosphere is more come-chat-with-your-mates than read-some-more-Hemingway-on-our-comfy-chairs). At the Ground Coffee Society you can actually relax and read your book in peace. To top it off, coffee is absolutely great. In fact, one delicious cup of flat white later I'm forgetting how brutal the book I'm reading is. The topic: the cold-blooded murder of a whole family. The murderer: the father. The story: absolutely true, this is 100% real events. Told by a journalist: really can't go wrong here, I was all in.
Got the BLT as a side to my murders – massive portion and delicious too (I'm talking about the sandwich and not the murders). So huge, I could swallow two whole chapters in the pause I had to take mid-eating. Crispy bacon, gorgeous bread and just the right ratio of fresh tomato to light mayo.
But this was last time.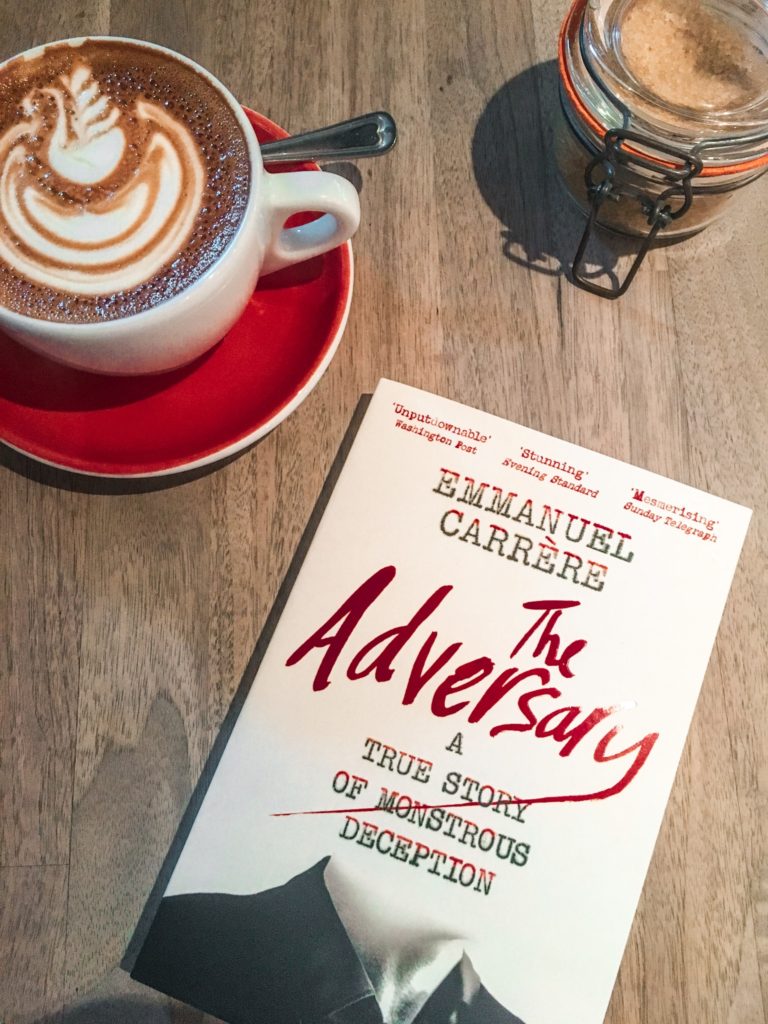 Now I'm here with a lot more different book. Weather, at 24 degrees C, is boiling as this is London. I decide to sit in their open roof terrace (as in: their backyard), so am currently voluntarily sweating my posterior off. Anyway, onto the important things. This place is even more instagrammable than the inside. If I wasn't here on my own, I would have totally be posing for a pic right now, 'casually' sipping on my iced latte. You can take the wifi away, but you can't take the Instagram out of some people apparently. But there is wifi here so actually no one has taken anything away from you.
That latte though. I think their cold drinks might even be better than the hot ones (or is the scorching sun making me say that?), so already cannot wait to come back and try the iced mocha too.
Refreshing, sweet without being sugary or too creamy; the ice only gently complimenting the coffee. Food? I am a coffee and croissant kind of girl. Always have been and (up until my heart can't take all the buttery goodness anymore) always will be. Good times right now look like this: toasted croissant filled with ham, cheddar and tomato. Just what I needed, even though I have the distinctive feeling that's not the best one I've had. Can't tell you why or what other stuffed croissant beats it but the feeling is strong so I trust it. Like a film you once saw and loved, and now you can't remember its name or what it was about, but you do remember how it made you feel. Yes, this is how seriously I can take a good croissant.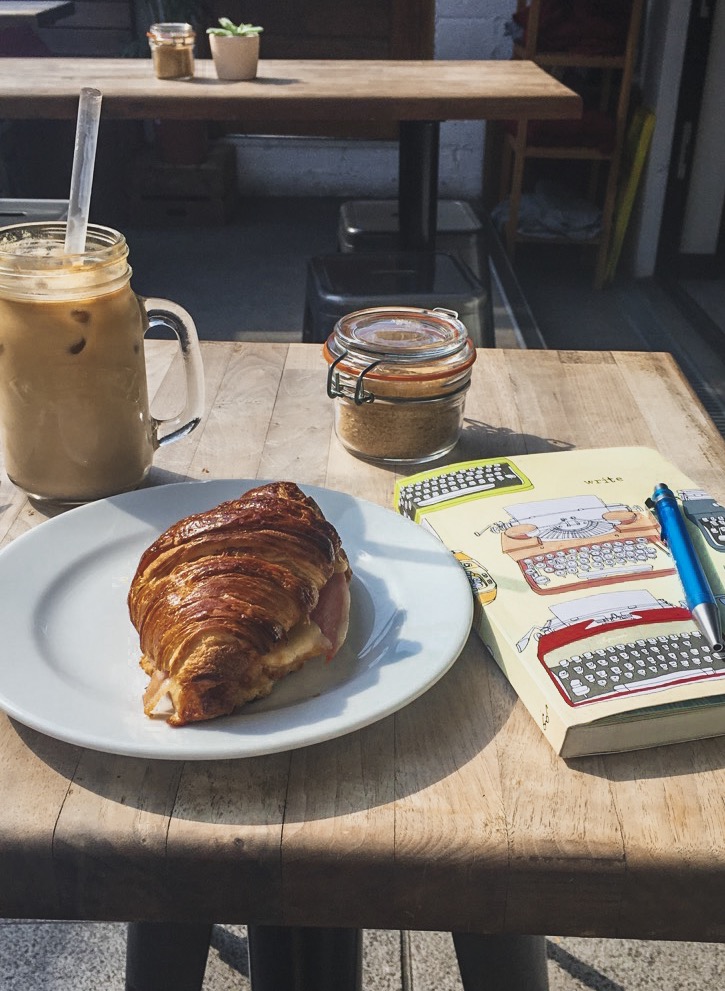 All in all, another great experience in Putney and I'll certainly be coming back again to the Ground Coffee Society. Coffee lovers: the coffee here is seriously good; they know what they are doing. Insta-gals: your feed will look awesome and so on trend. Bookworms: great coffee to accompany your book? A match made in a bookshop heaven.
As I'm sitting here in the scorching heat, I do wonder – do I want to take someone here with me next or do I simply keep it to myself? For now I think, this place is for me and my books. Not the place I'll come to gossip, but the one I'll crave when I need to escape.