And then there was cheese. On my journey to cheese heaven, Il Pampero seemed to be an obvious stop – tucked away on a quiet street in Belgravia and casually hiding inside The Hari, the restaurant is fine Italian dining straight out of the book.
When it comes to cheese, I take the whole matter very seriously. We're talking quality cheese and loads of it. Soft, medium, hard – on this occasion nothing disappoints.
And, I'm sorry my lactose-intolerant friends, but life without cheese simply lacks a bit of opulence. It's the cherry on top, the snowcap that makes a little hill look like Mount Everest. So it was with those thoughts in mind that I had to track down a great pasta in a cheese wheel in London, and sure enough my little research brought me to Belgravia.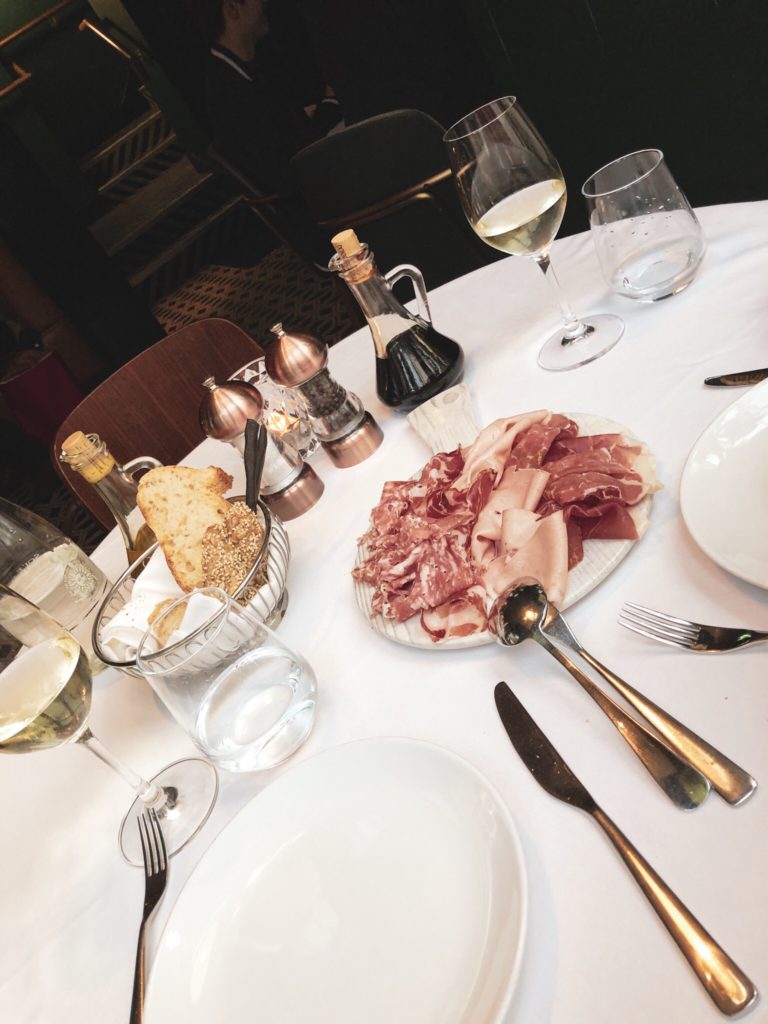 Sexily hiding at The Hari hotel, you might not have expected to find this cheese goodness in a hotel restaurant. However, il Pampero more than delivers. Have a quick drink at the bar and then dive straight in (we asked for a boot for this extra touch of intimate pasta savouring).
Elegant Art Deco style defined by bold metals and calming greens give this place the hidden gem in the city vibe. The food screams Italy, but the place says London. Once here, it seems like a natural choice to stop by for lunch or dinner, no matter the company.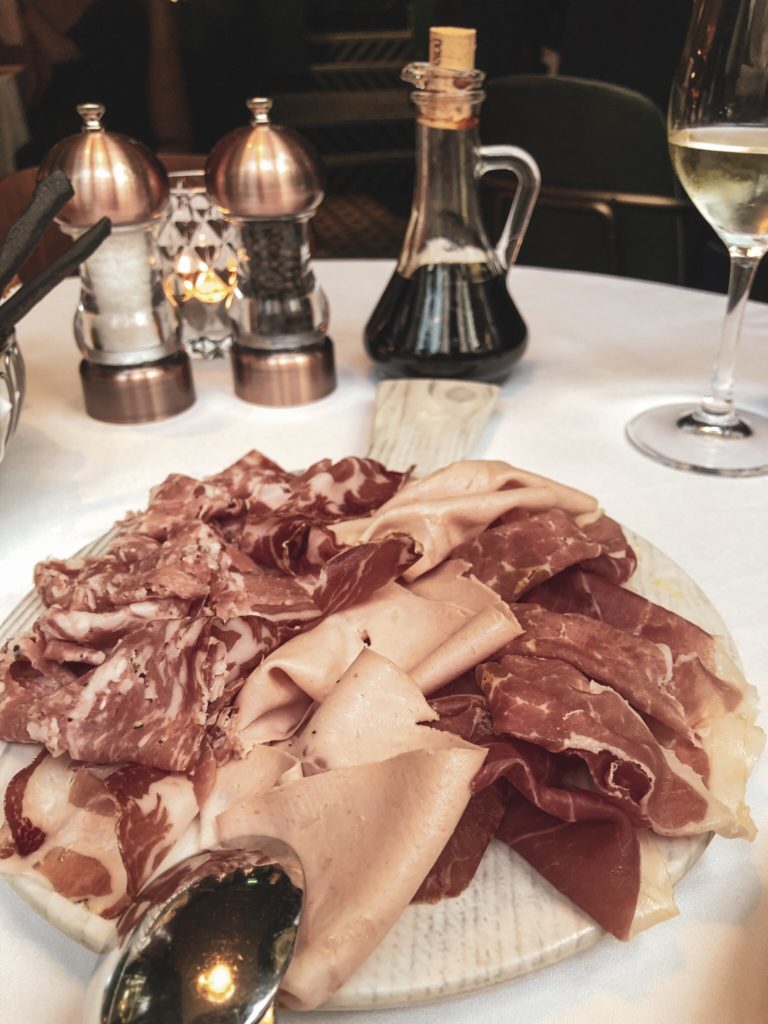 We were gently guided into the wine options that would suit our (my) taste and settled for a lovely glass of Sauvignon Blanc. We started with the charcuterie that was simply the perfect setup for things to come – ideal size if you're about to follow up with quite the heavy dish. We drenched the warm bread in olive oil and balsamic, devoured the prosciutto and the salami, and generously helped ourselves to the wine. The meal was just about to begin.
Because the cheese was wheeled in.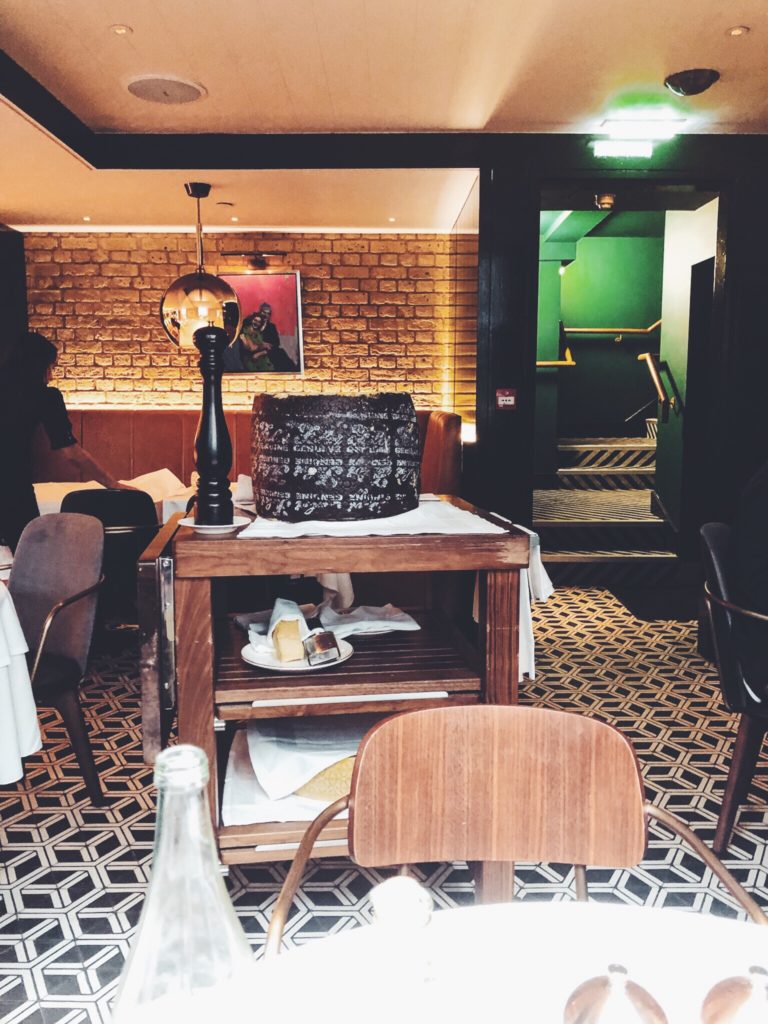 The waiter marvellously tossed the freshly cooked tonnarelli in the gloriously big cheese wheel (size was impressive) before our watering eyes. The best kind of food is the one that feeds your eyesight first. Genuine food for the soul as cheesy as it sounds. Well, as cheesy as it looks.
At this point in time the air was filled with the promise of cheese and romance. Lady and the Tramp's spaghetti meatballs has got nothing on this. Imagine a date where the two of you get to share pasta generously tossed and turned and fully immersed in some proper Italian pecorino. Imagine you two watching this sexiness and then sharing it all. Well not really – one portion each. This beauty is not to be shared with anyone, even with the one you love.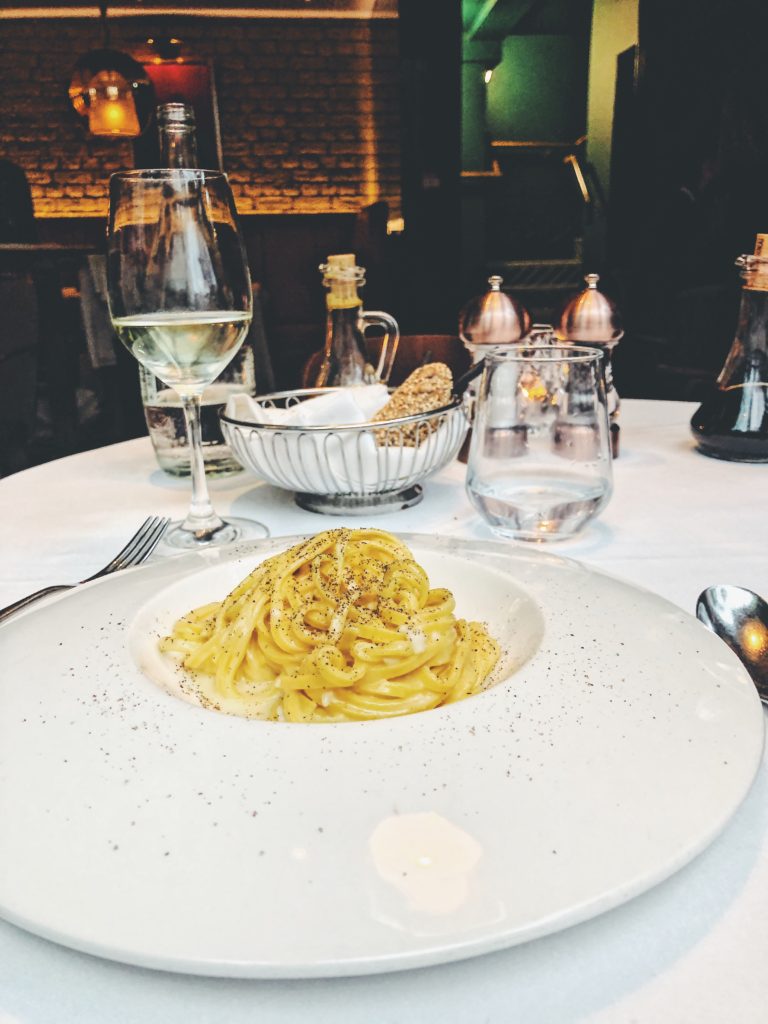 Topped up with some fresh ground pepper, rounding up the essence of tonnarello cacio e pepe, and it's time to dive in. Could anything be this good after I've hyped it that much? Well let me tell you darling, that first bite did not disappoint…nor did the second.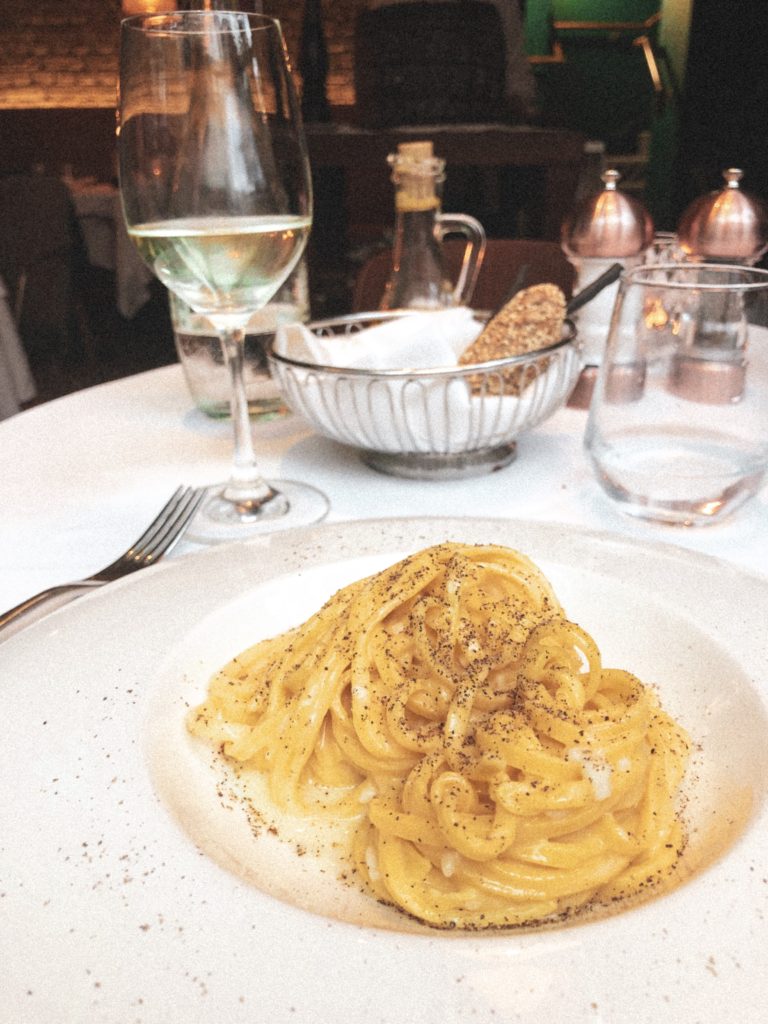 Cheesy, pecorino goodness embracing perfectly al dente pasta was melting in my mouth and feeding my soul, redefining my dreams and taking me to bed. The fresh back pepper was the one and only spicy touch this dish needed – gently teasing your tastebuds, reminding you it's not all butter & cheese. Quite frankly, il Pampero's pasta in a wheel shows you a glimpse of heaven. And turns out, heaven is just as cheesy as we need it to be. With a pinch of Italian charm to it too.
But wait one more minute, because that's not all. How do you follow up on perfection you may find yourself wonder? With the chef's spin on the classic Tiramisu – his is frozen, kind of reminiscent of my favourite nougat found all over France. Thoughts? I don't need any, it was all about the feeling. And the feeling was this: frozen tiramisu covered in a shot of hot espresso is the affogato I never knew I always wanted. It's this good. Ignore the other desserts (no offence!) and go straight for this frozen winner. If you're gonna do a spin of a classic (and very popular dessert), this is how you do it. A signature dessert: kudos to the kitchen.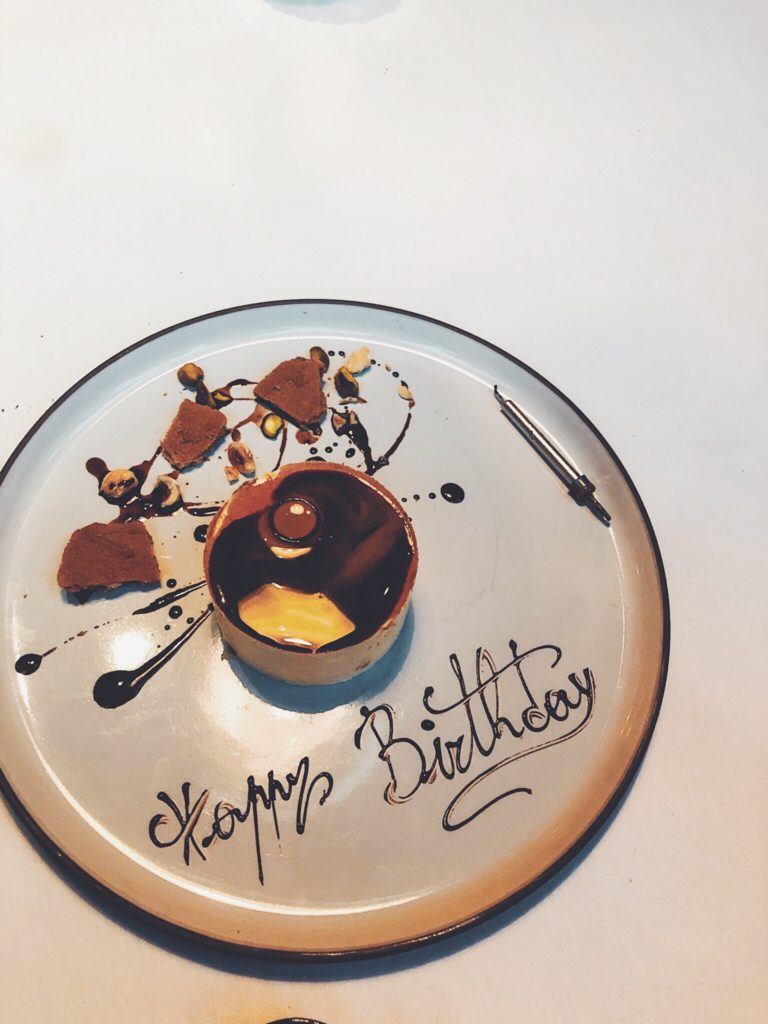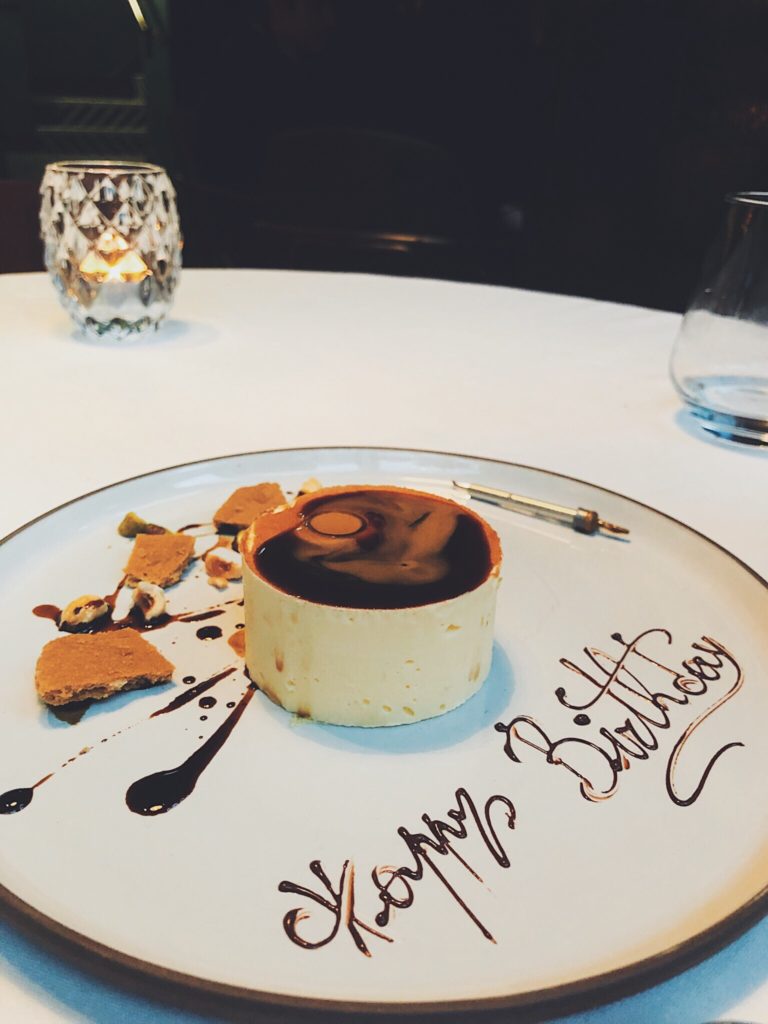 Final thoughts? Pasta in a wheel is the 2019 version of the chicken soup for the soul. When you need this food in London? il Pampero.