Inside Vogue is the book you need to accompany your morning coffee.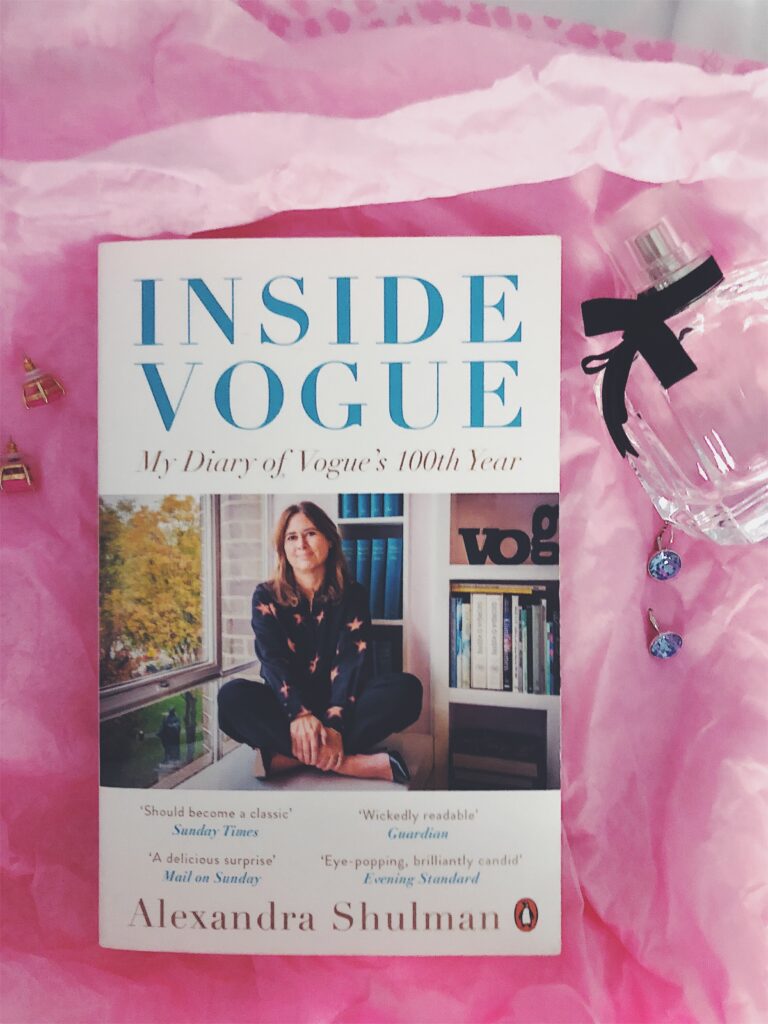 You are staying at a lovely hotel on your holiday, just ordered breakfast to your room and are now blissfully enjoying it in bed. Only, you need a book to go with your cafe au lait.
Inside Vogue could be this book. A light read that takes you through British Vogue's 100th year, this follows a year in the life of editor-in-chief Alexandra Shulman. A series of diary entries going through the creation of the centenary issue, the organisation of a Vogue exhibition and the Vogue festival – this is a must read for anyone who loves fashion or is just an avid Vogue reader.
In other words, put your silkiest lingerie on and get reading…
In a whirlpool of name-droppings, we get a glimpse of Victoria Beckham, Dolce and Gabbana,  Alexa Chung, Mario Testino, and Charlotte Tilbury, to name but a few. Fashion shows, gala dinners, photoshoots – everything you would expect is there.
Schulman's style feels like a natural continuation of her journalistic musings. It's easy to read and to the point, peppered with both little daily observations and thoughts on grander topics. As her diary follows her life in 2015/2016, this also happens to be a pretty transitional moment in the world of politics. Reading her diary, Trump is not yet a president and the EU referendum is yet to happen. It's funny to think this was written only a couple of years ago, yet feels as if it's from another, easier, a bit more optimistic world. And this might just be why it makes for such a light, positive, uplifting read, for the book is full of hope for the future. The future of fashion, too.
I read it pretty quickly and I loved every diary entry of it – from the behind the scenes looks up to Shulman's holidays or even mundane house crisis (for some reason it never crossed my mind that the editor-in-chief of British Vogue would be dealing with such issues as mould, broken boiler and the lack of hot water in the house).
Yet, just like a proper journalist, Shulman is also very opinionated and you can see that in Inside Vogue. Granted, opinions that could famously be polarising – including the conversations surrounding models' weight – but it is refreshing to see them nonetheless.
Disclaimer: Chances are, you might not agree with all opinions expressed within the book. Well big surprise. No point to get your knickers in a twist over it…
Some of the best bits feature a behind the scenes look of that famous shoot of the Duchess of Cambridge for the centenary issue's cover, and the shooting of the BBC documentary (so kind of a behind the scenes of the behind the scenes).
Ultimately, Inside Vogue is a great edition to your fashion book collection. It's not over the top and filled with gossip, but rather, offers a lot more British look into the makings of the legendary magazine. There is no confusion when you read it: this is British Vogue and not any other issue.
Inside Vogue is best enjoyed…
 …in your silky dressing gown as you are sipping on a glass of chilled rose, living the British middle class dream.