You already know we ate a lot during our Prague city break , but that was not all of it. You can't simply survive on savoury meals and I am a firm believer that life without cake is not worth living. And surely not indulging in some cake during your travels, cancels out the whole holiday, non?
So find yourself a piece of something sweet and dive head first into my little and non-nonsense guide of where to indulge your sweet tooth in Prague.
Café Savoy
I've already praised my love for this suitably named cafe before. But now I can talk a bit more about its desserts and less about its creamy omelette.
Once here, you can ( should ) check out the stunning cake and pastries display (find it on your left as you enter) and take your pick this way. This is the only way to choose – let your eyes guide your stomach, your head taking over your heart.
Sacher torte is an old favourite of mine. This Viennese invention is somehow so much more different to all the other chocolate cakes out there in the world (and believe me when I say I've tried a fair bit of them).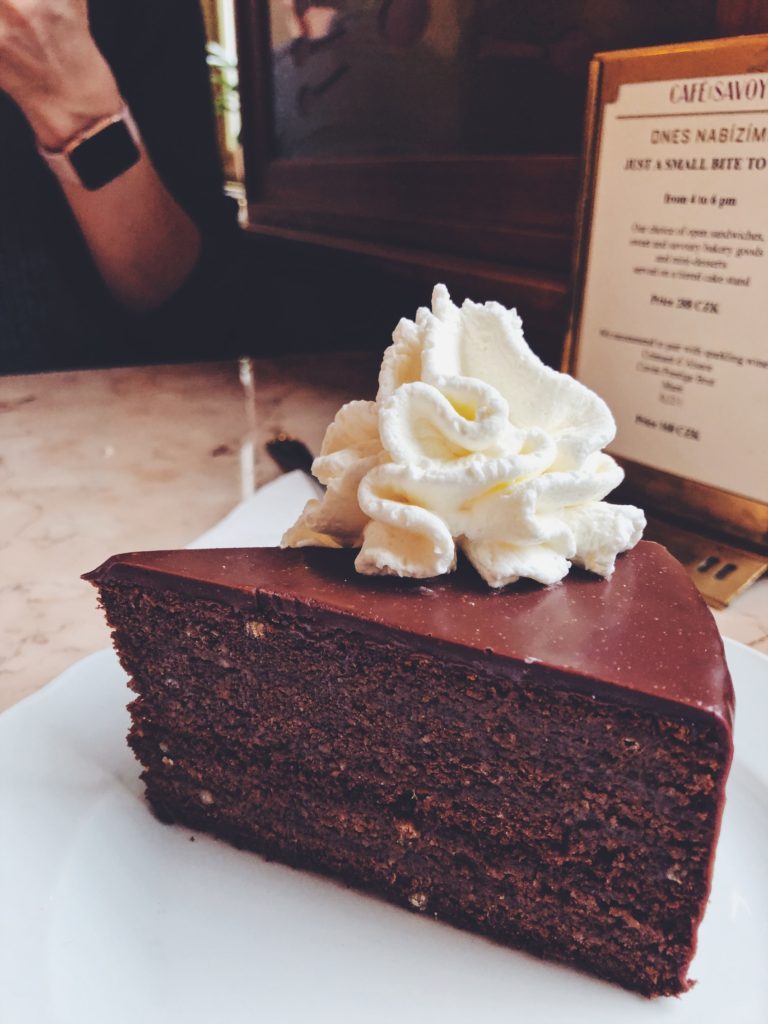 There are things that the Austrians simply do better than anyone else. Yeah that too. (The other thing is obviously the delectable kaiserschmarrn, don't know what you were thinking about).
This is the Czech Republic, I know, but those crafty Czechs know how to pay homage. I told you the café deserved its name.
Cafe-cafe
The trendy place to be as recommended by our Uber driver, Cafe-Cafe was definitely this.
Full of young people who comfortably set base here, this is an ideal spot to catch up with friends, do some work on your MacBook or simply indulge in good old-fashioned people watching.
Had I lived in Prague, this would have been my place of choice as well. I would be heading here early on Sunday to have a cup of warm coffee as a side to my book, I would be soaking up the atmosphere as I tirelessly banged on my keyboard. I would be here come Friday night sharing drinks and gossip with my friends and I would be making new friends along the way.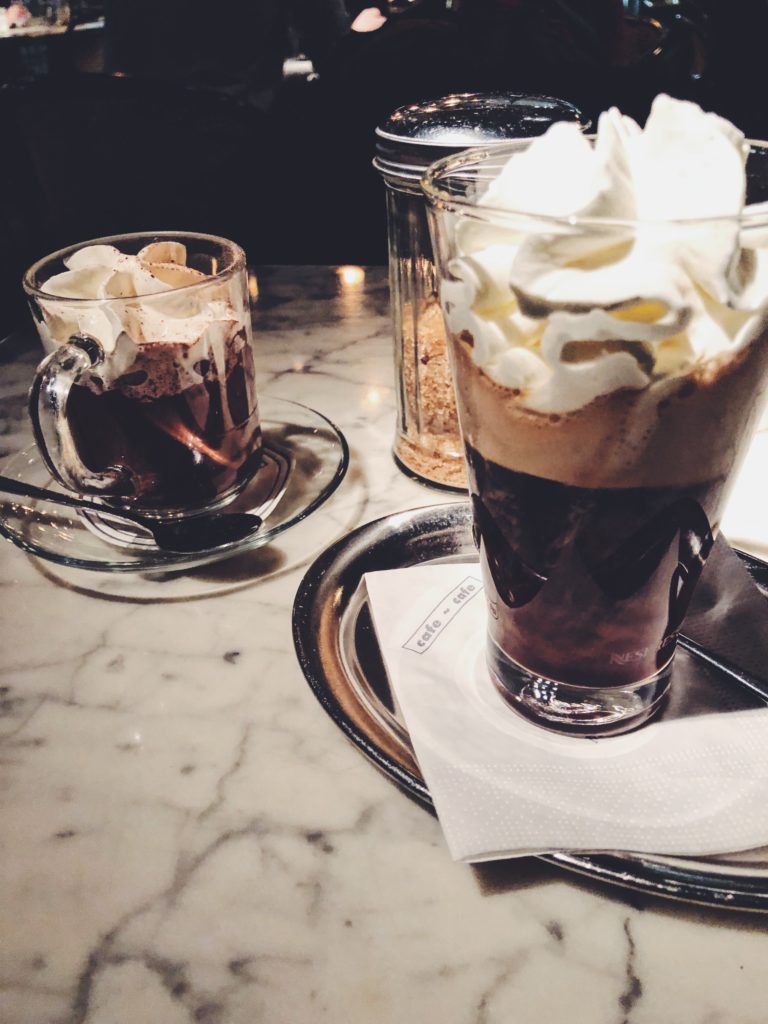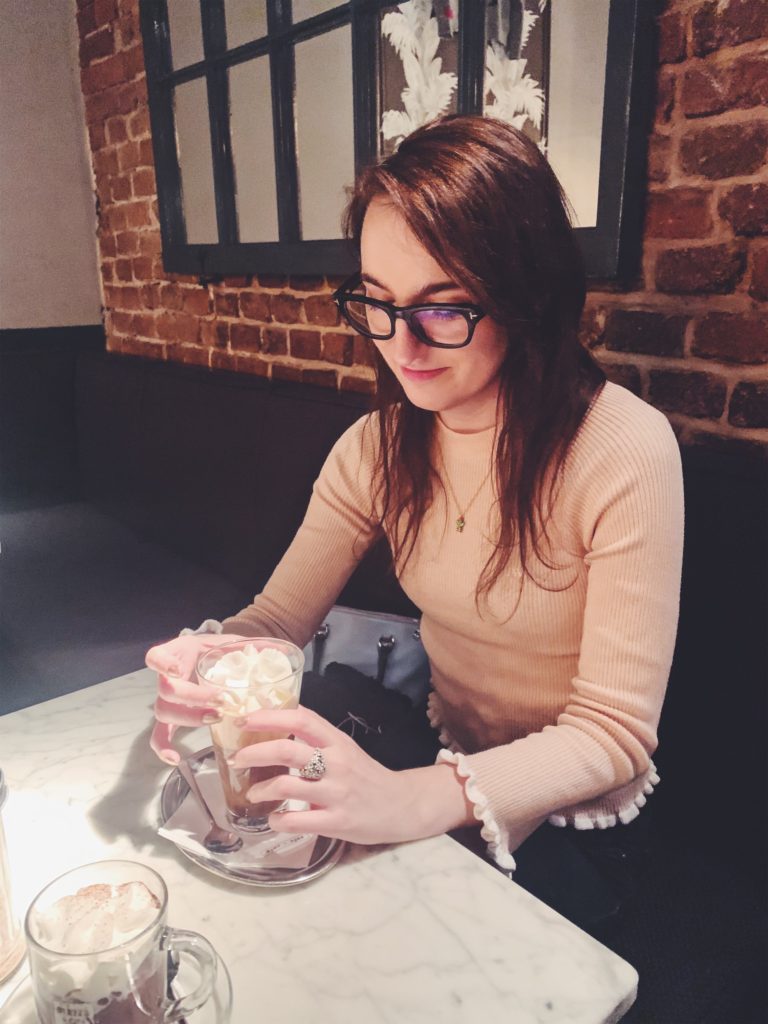 On my visit to Cafe-Cafe I had another old favourite, Viennese coffee (your regular coffee but rich in thick cream), followed up by cocktails. Refreshing and making us want to stay for a few more hours, too. Maybe next time. For sure.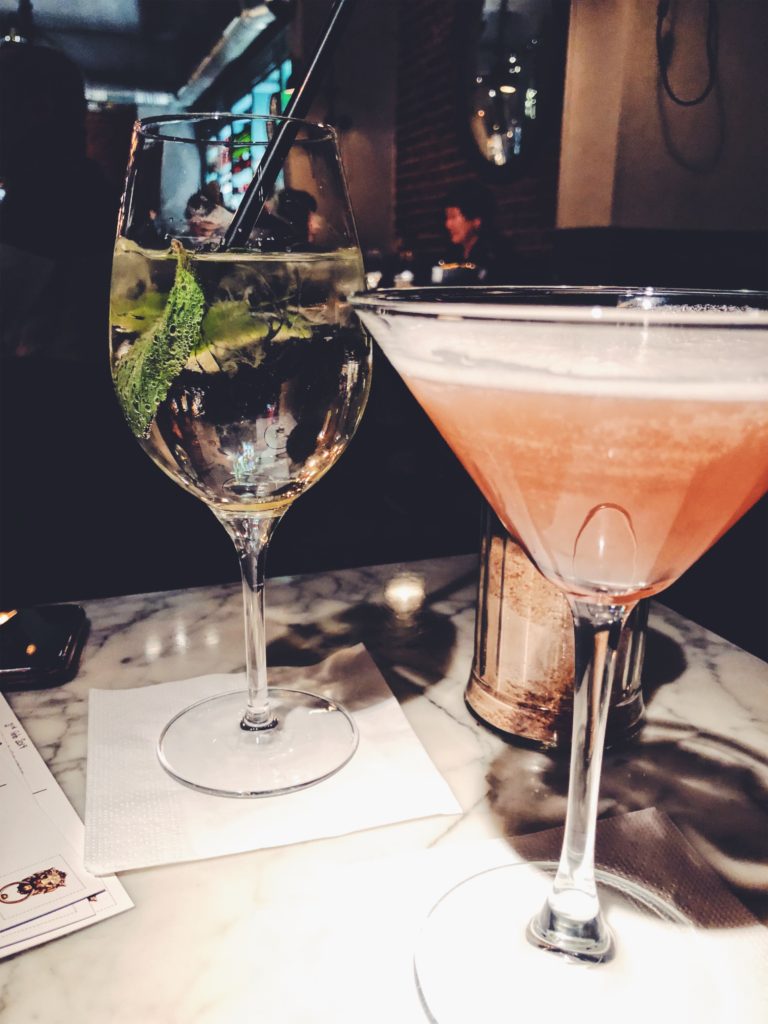 Roesel – Beer & Cake
Admittedly not two things I would usually mix as for me beer is best served with savoury snacks and cake goes with strong liquor or a glass of sweet dessert wine. But you know when in Rome…
Do the Czech really have a slice of cake with their pint? Maybe. Only they can confirm this. But Roesel somehow got it right and this combination surprisingly worked even for someone as sceptical as me.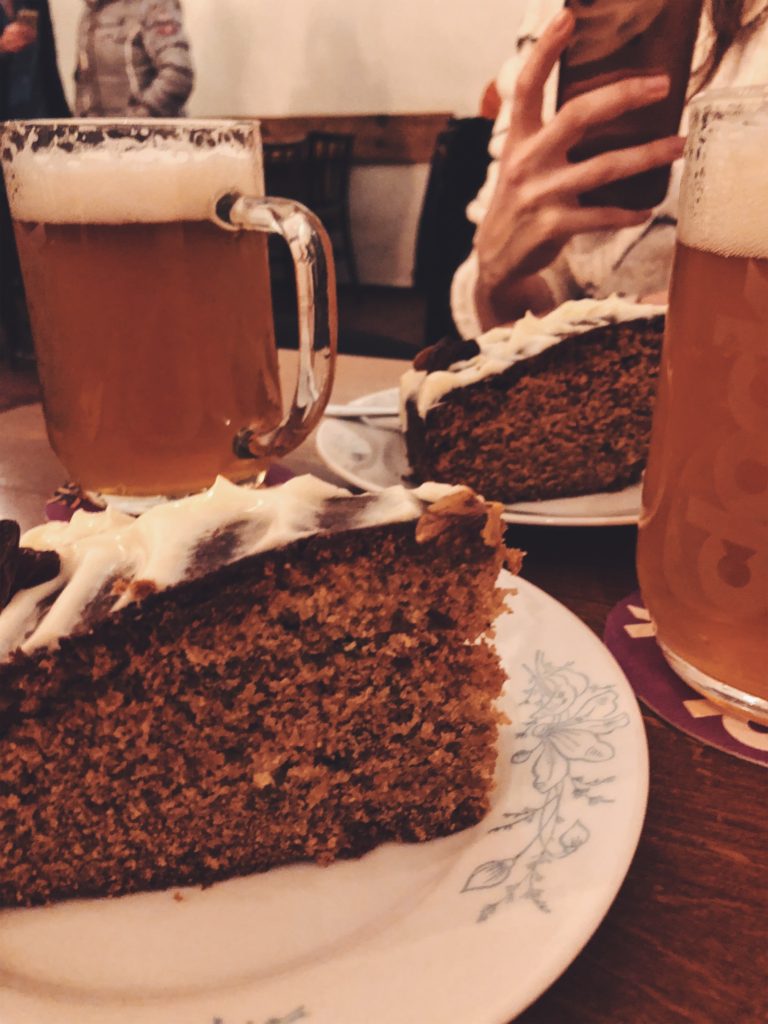 The flavours dance together and provide you with this perfect feeling of being gently tipsy while also fully satisfied on the dessert front. The sweetness of the cake (a big helping of carrot cake) and the bitterness of the beer (local Czech, naturally) complimented each other famously.
This little hidden jewel in the midst of the Old Town, just off Charles Bridge, proved to be a great success. But it wasn't only the food: the vibe was chilled and lively, and if you like/have dogs, those were quite welcome here too!
Le Palais Art Hotel Prague
I know, was the hotel bar really that great that I recommend having cake here? Well yeah mate, better sit down and listen.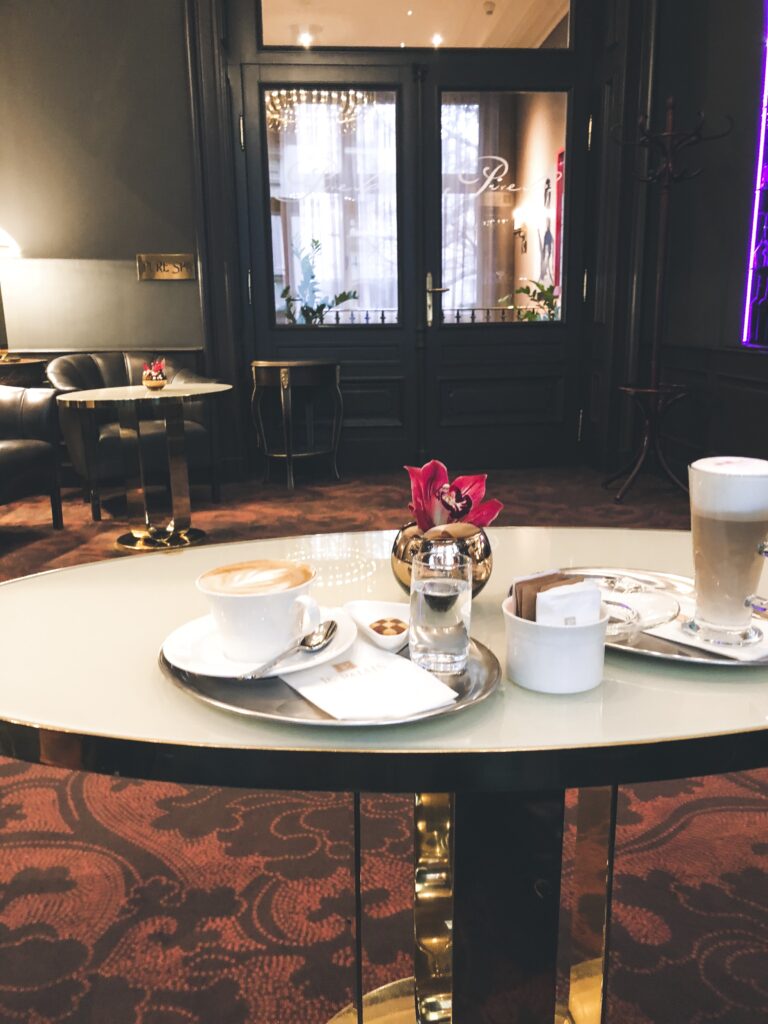 There is a daily offering of fresh cake and coffee (a right bargain sitting below the five pound mark for the whole thing), so why wouldn't you try it out? If you are staying at the gorgeous Le Palais Art Hotel Prague (and I suggest you do), the hotel's lobby bar has just the right atmosphere for recharging your batteries as you map out your next Prague steps.
The cake of the day when I visited was something that I simply adore. Something that has my name all over. Something that mixes two of my favourite things and serves them to me on a carefully arranged Czech platter.
Pumpkin cheesecake.
Yes, please, keep me coming. I mean keep it coming, keep the cheesecake coming…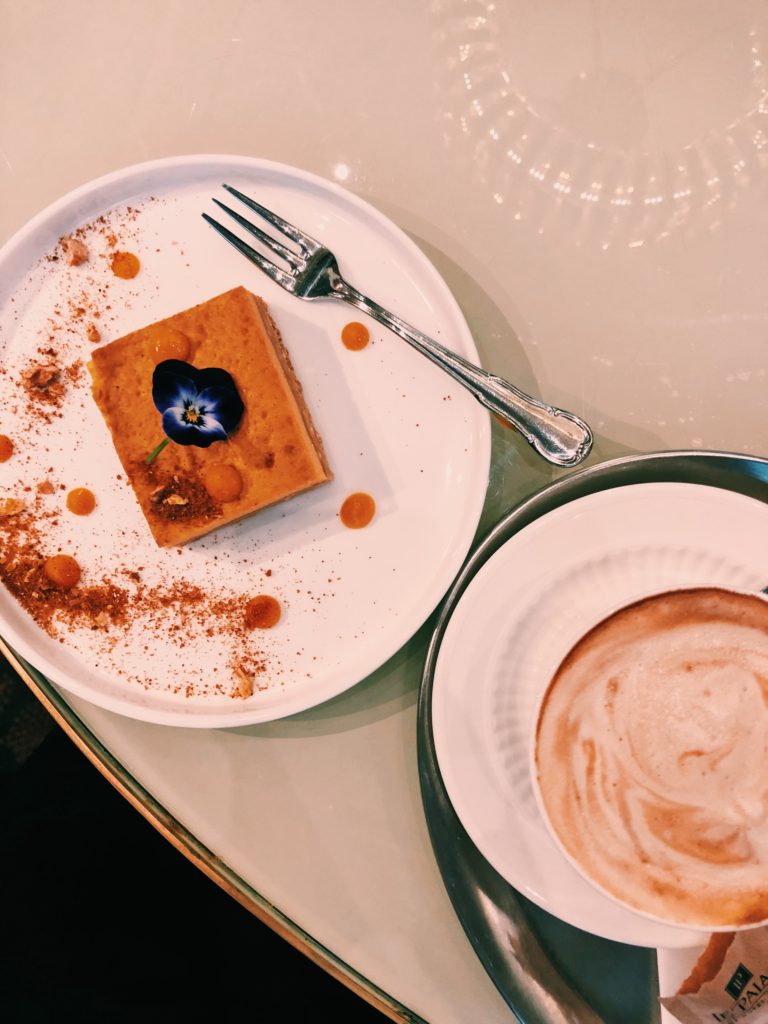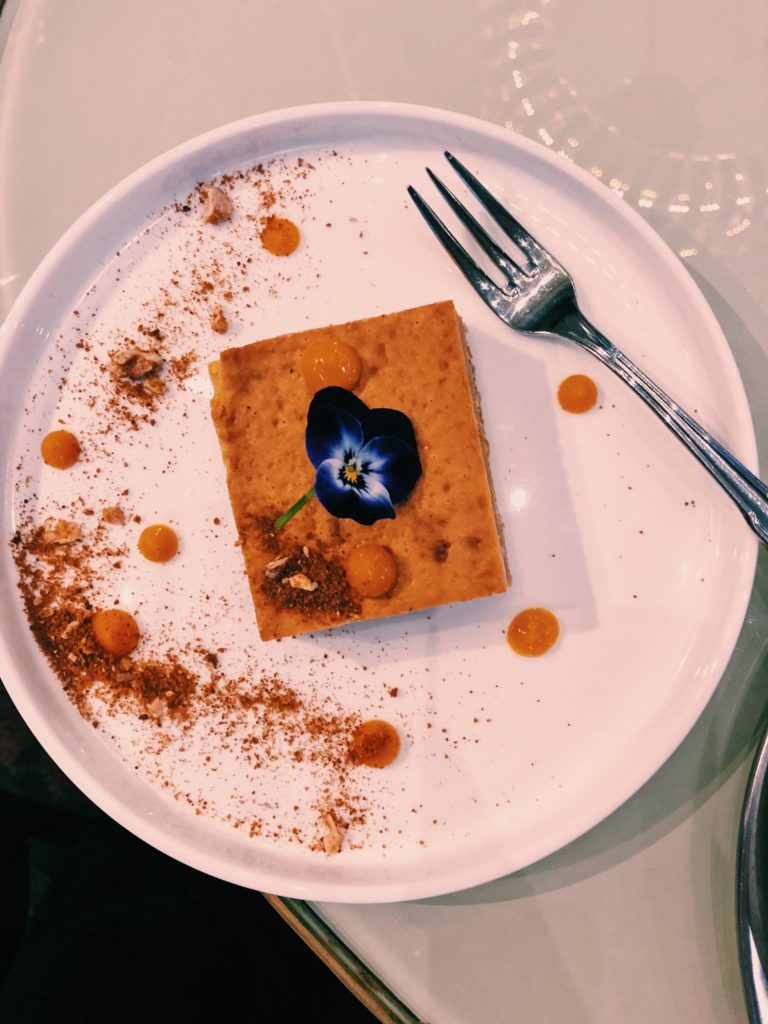 Where to have dessert
Okay, back to the restaurant scene. Always and I do mean always leave some space for dessert when having dinner in U Modré kachničky. There is a pretty good dessert selection but the crepe comes highly recommended by me. And I know my crepe from my pancake.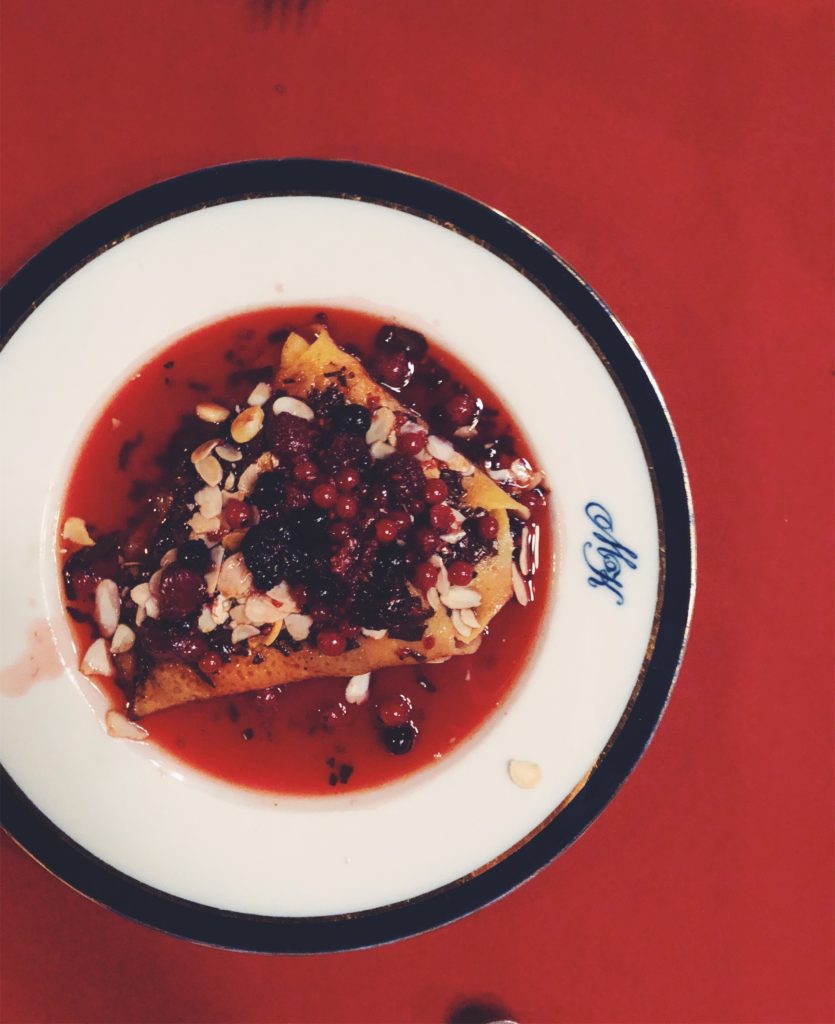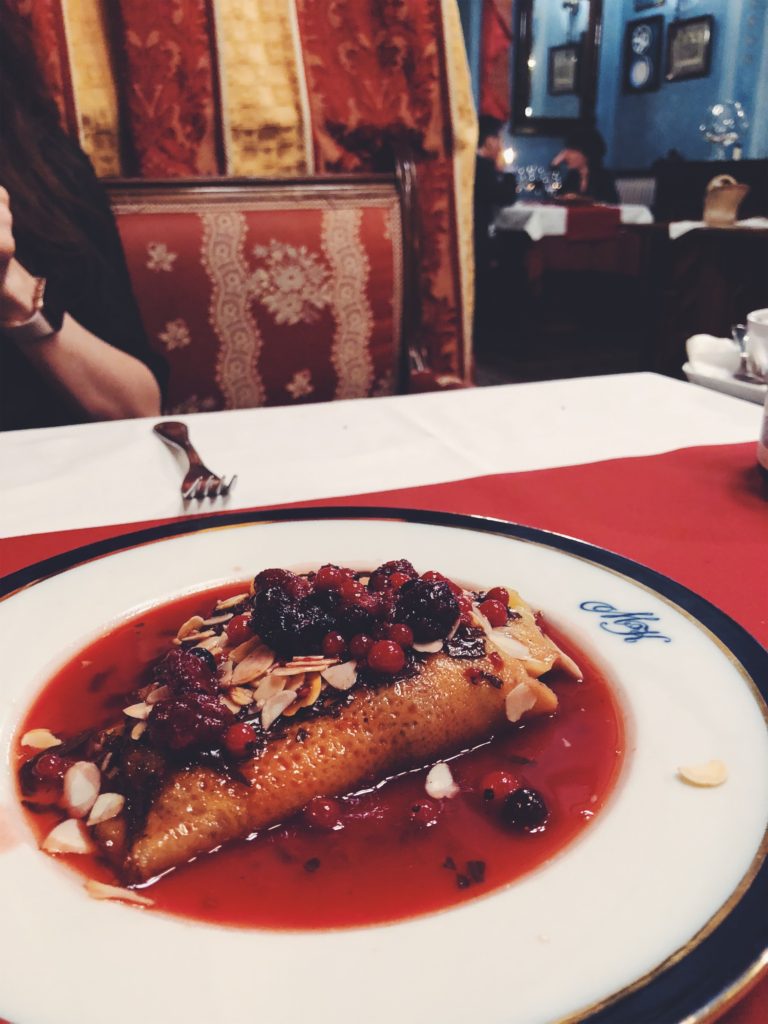 Think of a thin French-style crepe rather than a thick pancake – this is how they are usually done across many places in Eastern Europe, too. Thin, light and ready to roll around some sweet fillings. At U Modré kachničky it is flambeed in front of you and wrapped around some fresh berries. You can also have dark chocolate, white chocolate or almonds as toppings, or all of them like I did. (I've got no shame when it comes to pudding though)
And where to enjoy a sweet drink?
Hemingway Bar Prague is the winner here for many reasons.
the name already wins me over, speaking directly to my true literary persona that loves a bit of Hemingway on a lazy Sunday
the bar itself is dimly lit, a sexy retreat in the middle of Prague
the cocktail menu is exquisite and each offering is presented in its own unique way
Game of Thrones themed cocktail is on the menu
I went for Winter is coming – a stunning mix of all things good such as vodka, chokeberry wine and egg white (egg whites in cocktails is how you trick yourself into thinking you're having a meringue at the bar). Suitably served in a goblet with the signature GOT on its top, this one wins big in both presentation and taste.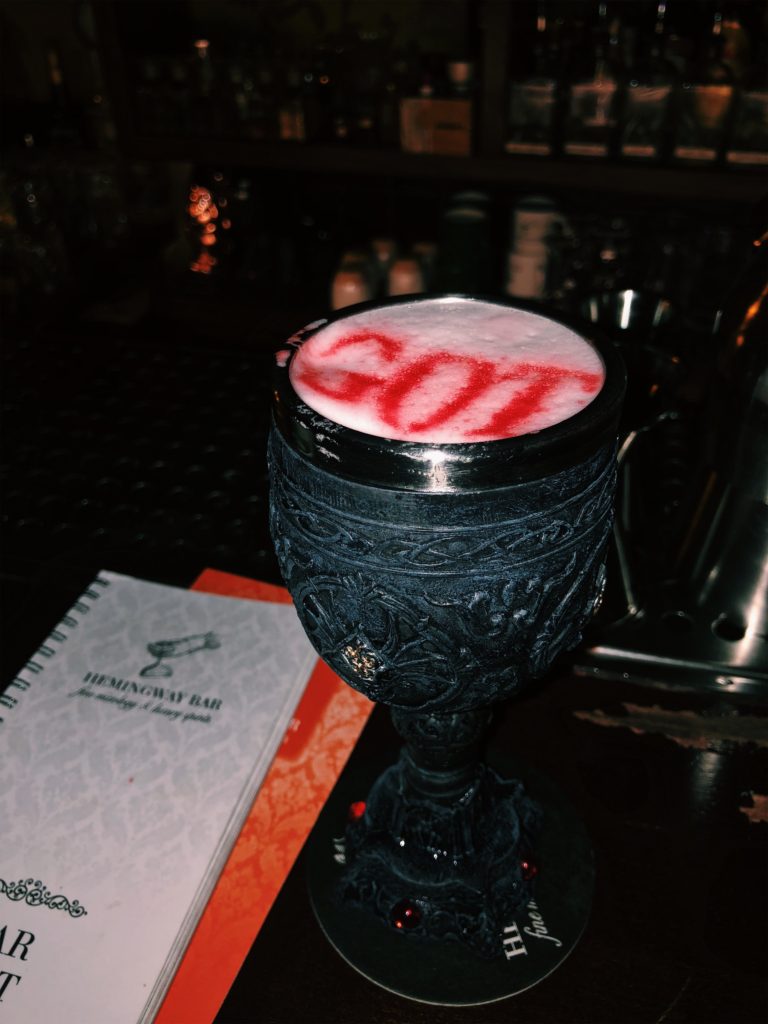 Light flavours that don't fight over for your attention and instead gently compliment one another, resulting in a cocktail that is neither too strong, nor too sweet, yet gets you feeling all lovely and happy on the inside and loudly talking about sex on the outside.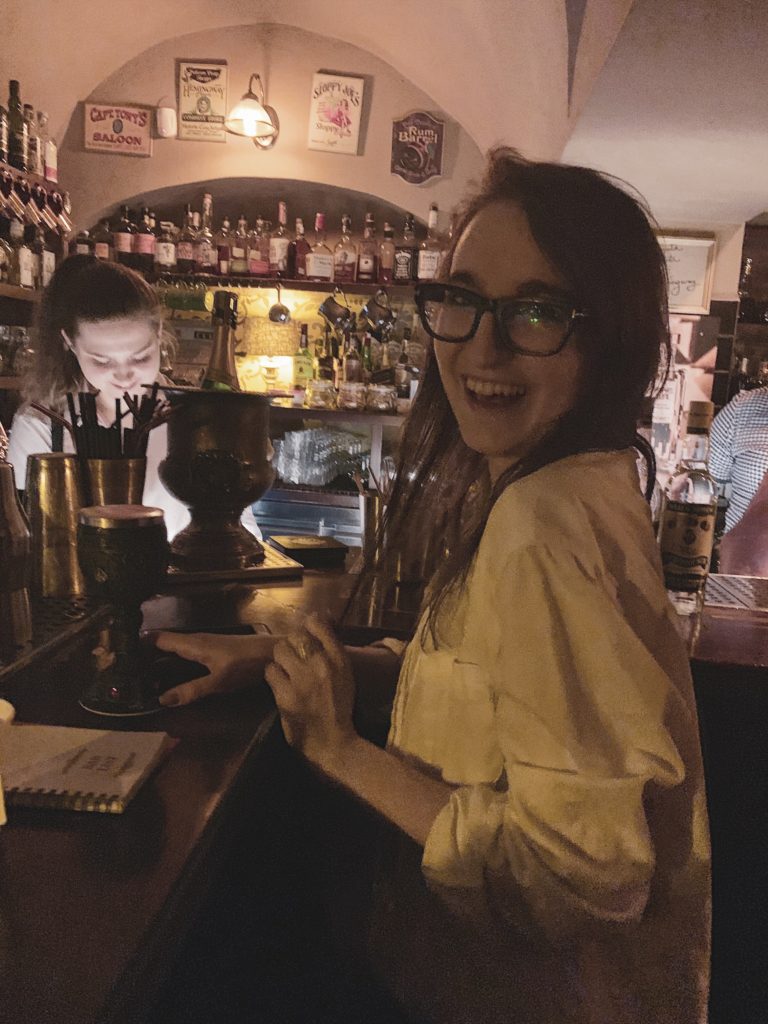 And how about you? Where are your favourite places for a sweet treat in Prague?