Be careful, this review was rated 'R' for indecent language…
It was hard to get into this one at first, only reading a few pages on each sitting and then easily getting distracted by something else like Netflix (shame! shame!).
The Emperor of Paris by C. S. Richardson …There are a few different stories here, all of them based in Paris and all of them somehow intertwined, and you find out how later in the book (I can't and won't do all the work for you!).
It's not a gripping novel as such, a page turner that leaves you breathless. Rather, it's a slow ride home, the calming sound of a waterfall, a slow running river (Seine?)…It's beautiful writing in its purest form about some of the finest things in life…bread, love, Paris. I was hooked.
Again, not from the beginning. It actually surprised me how many pages it took me until I got really into reading this book, but once it happened I immediately fell in love. Hard.
"After all it is your sourdough that infects my husband's brain. Where else will I find such a loaf, he moans."
My relationship with the Emperor of Paris was admittedly not love at first sight, but rather, this romantic kind of love that takes time to blossom. We met, he sparked my interest with his natural French flirting, and seduced me without even noticing. Once I was in his bed, I fell in love and he couldn't get rid of me, but to be fair he didn't seem as if he wanted to let me go either.
His words started flowing even more easily than at first, everything he said was so beautiful and tantalising, I, for once, wanted to keep quiet and let him do all the talking. And believe me, I'm not usually this submissive.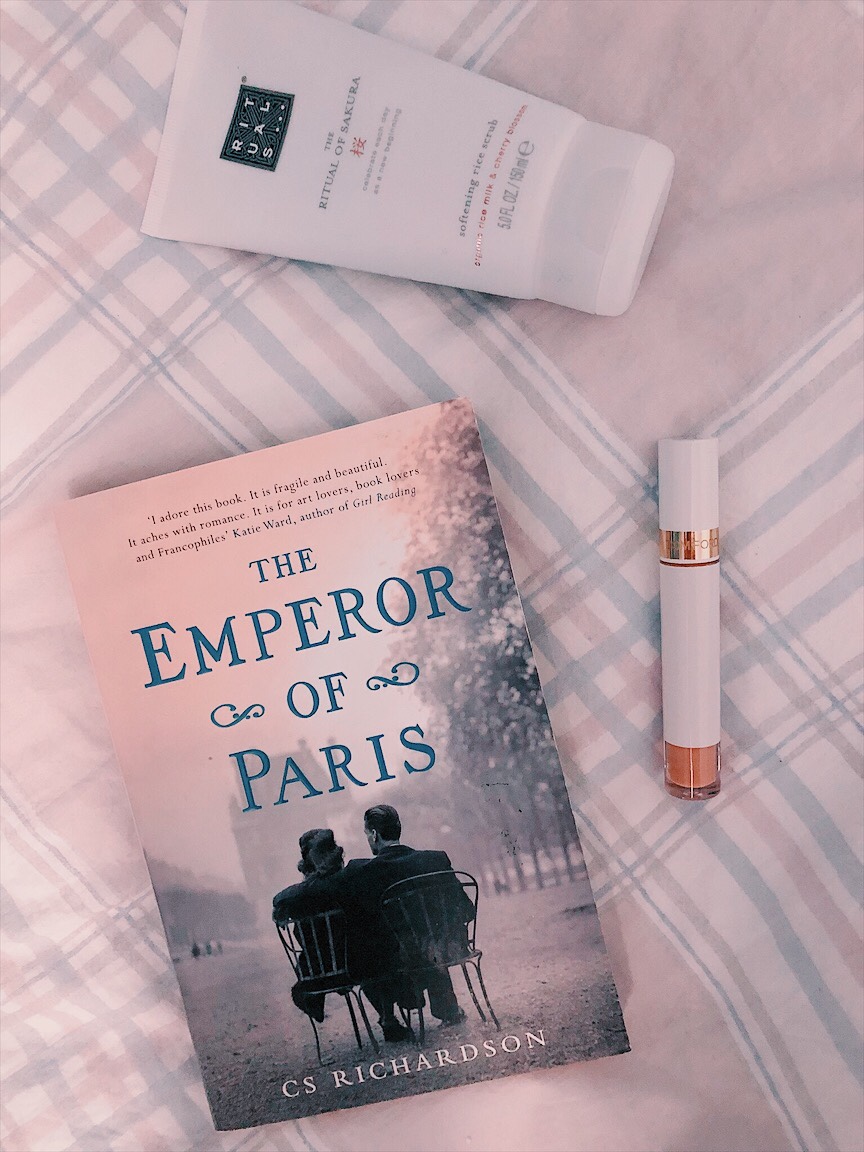 He was shy at first, I thought, but then he painted brave pictures and made bolder statements. It did help that he was talking about food the whole time too – kneading, warm bread, flakey croissants. But he also touched me where it mattered – literature, philosophy, old bookstores by the Seine, ancient books that smell of history and cigarettes.
And right then he started talking about the war that changed Europe and everything got all the more serious as he opened up. More emotionally charged.
Once he took my hand and led me on a walk across the Louvre and I knew it. My heart was gone, I was going to bed with him.
So, in short, one night I spent a few long hours with the Emperor in bed and I completely finished him off. The last quarter of the book, the final few pages are absolutely stunning and are definitely worth the long seduction. At the end of our short, passionate romance, he left me just as pleased, if a little heartbroken, too. Do I recommend? Do you ask?
The Emperor of Paris is best enjoyed …
…In bed. Naturally.