Let's talk lockdown books. From inspirational literature to the classics you never got round to reading, I've rounded up the ultimate list for you.
The books you can count on to give you some much needed respite, but also the ones that can satisfy your desire to travel and take you away a page at a time. The ones that will make you feel something and the ones that will take you away from reality. The must-reads, the should-reads, the why-not-me reads. Shall we?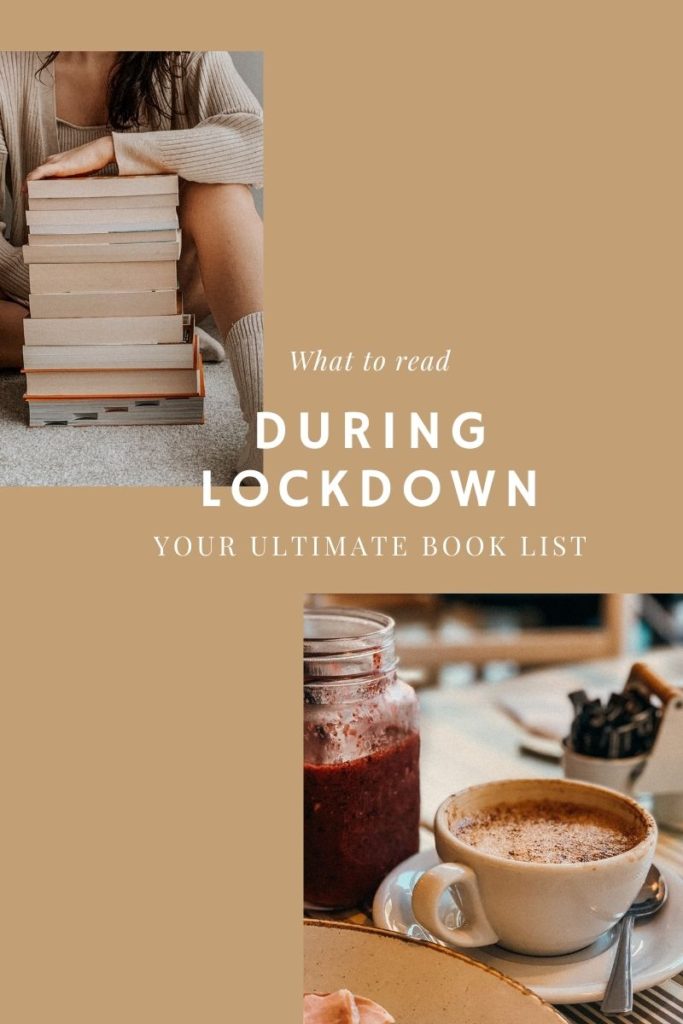 Now, I can't recommend using your lockdown time for reading more! I'm not suggesting you've suddenly got loads of free time – certainly not. Personally, I still am woking full-time from home, 9 to 5.30, sometimes longer, plus some added time spend on cooking and cleaning around the house. However, with my daily commute out of the equation, and a very close proximity to both my iPad and my physical books, finding the time to read is suddenly a lot easier. First things first, make sure you do the same – with a book always at an arm's length (or some sort of reading device – if you don't have Kindle, any reading app on your phone will do), you'll get your page mileage in no time!
What are the top 5 books you must read?
In a lifetime? That list could be very different depending on who you ask, but answering it during lockdown might be a bit easier. If there was always a book you wanted to read, now is the time you tackled it.
Assuming you already did that (I'm posting this as we are already a few months into the quarantine), let's keep going with the same sentiment.
What are the top books to read in lockdown? Classic novels that have inspired generation after generation, pieces of work that have made thousands upon thousands of people fall in love with their protagonists and get lost within their worlds.
1. Pride and Prejudice, Jane Austen
Now, it really doesn't matter if you've already read Jane Austen's most famous work or you're about to pick it up for the first time. This one simply makes for the absolute best lockdown read. Why? Because it's so inherently optimistic. Like all of Austen's work, Pride and Prejudice has a genuinely positive outlook to life. Jane always gives her heroines a happy ending, one both satisfying and deserved.
But that's not all. What makes Pride and Prejudice especially good to read during quarantine is its humour. Enjoy Austen's wit as she comments on the Regency society as a whole and on certain characters in particular. With Darcy and Elizabeth keeping you company as they quarrel and fall in love along the way, suddenly you'll find yourself in a lot higher spirits. No gin needed either!
2. Just Kids, Patti Smith
Enough of Regency England, let's do some hustling in New York.
Patti Smith's acclaimed memoir will make you forget the lockdown completely as you immerse into her world. Walk the streets of New York of the sixties as you brush shoulders with Andy Warhol and Jimi Hendrix. Within the pages, that's just Jimi for you. Get on a first name basis with him and more of the eclectic rock scene of a city that truly never seems to sleep.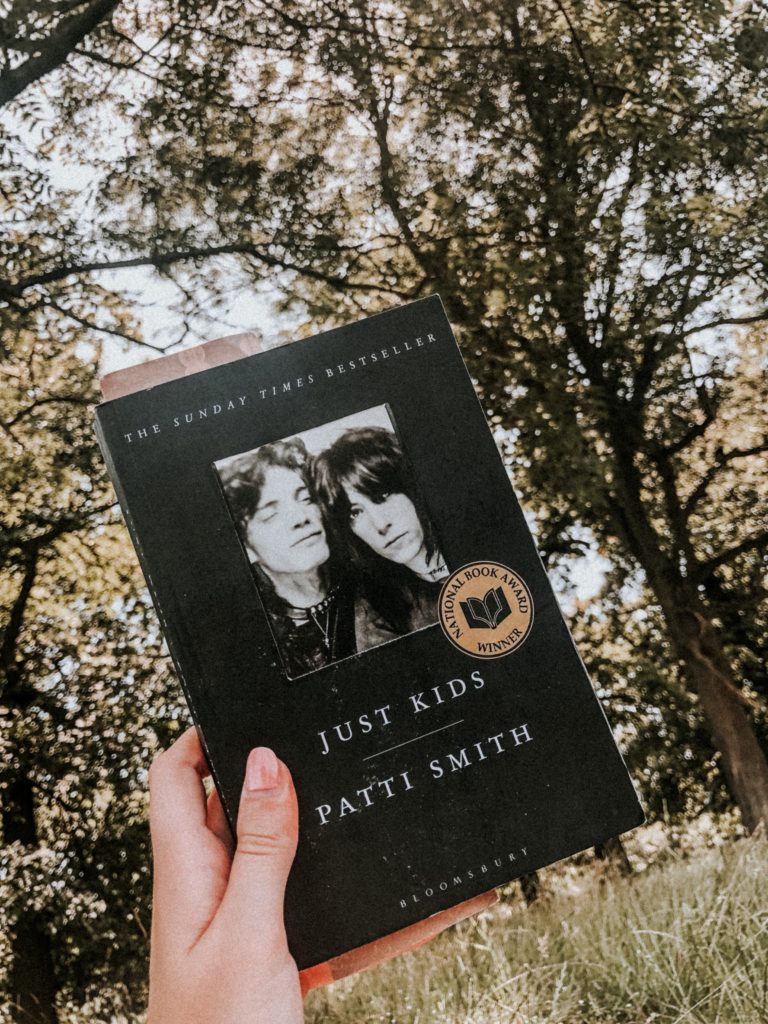 What truly makes Just Kids the perfect book for a lockdown read is the brilliant writing. You're stuck at home, you've got nowhere to be – why waste your time with bad writing when you can read absolute poetry.
Patti Smith's words will stay with you for long after you've closed the final page and her stories might haunt you for quite some time too. Reader, this is a love story, and one that might have an unexpected ending too.
3. Death on the Nile, Agatha Christie
This list wouldn't be complete without a crime novel. And when it comes to crime, Agatha Christie is the one. I've already gone in lengths about why I loved reading Death on the Nile during this lockdown, but what you need to know is this. This is an absolute page-turner you can finish in a day or two. So if that's all the free time you get in this lockdown, Death on the Nile is the one to get lost in.
4. Anna Karenina, Leo Tolstoy
Really, it's either this or War and Peace. Personally I'd go for Anna.
One of the best things you can do during lockdown is pick one of those books you kept saying you'll read one day…but you never did. Well guess what: this day has arrived, so don't let it pass you. Who knows when you'll find yourself with this much time to pick up one of the classic books you've delayed reading, and let's face it: the ones you avoided the most are the longest ones. The Dostoevsky and the Dumas of the worlds. Enter Leo.
If you'll pick a heavy classic then I have to recommend Anna Karenina. Am I biased? Sure, it's one of my all-time favourite books and I'll always cherish it like Henry VIII did his long-awaited heir. But truth is, Anna Karenina is a great one to pick up when you've got some extra time on your hands. Not only because it's quite long, but also as it offers you a truly immersive experience, taking you all the way back to Russia in a world so fully developed on the pages, you will be completely immersed in it too.
5. Suite Française, Irene Nemirovsky
Yes, this one might break your heart. But as I said above: now is the time to pick something up that is beautifully written. And this one sure is.
Suite Française consists of two parts A Storm in June and Dolce. The former follows a few different characters as they abandon Paris that is about to be occupied by the Nazis. The former, and more popular of the two, Dolce focuses on a small, occupied town in France. In this part, we already see how the French have to coexist with the German invader. And how love can be found in the most hopeless of places.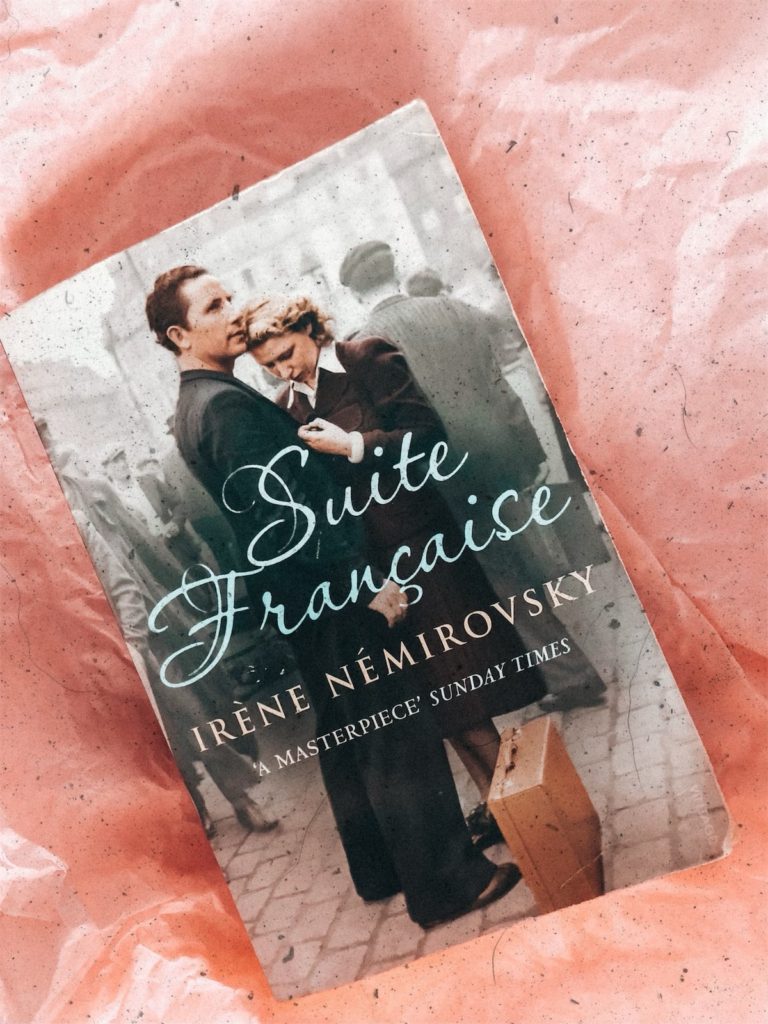 For a full (and I do mean full) review of Suite Française find my words here, where I go in lengths on why I love this book and you'll love it too.
Best books to read to cure your wanderlust
You got a strong case of wanderlust ever since you got lockdowned in your country with no option to travel? I know you do. Truth is, our collective wanderlust feelings have probably gone through the roof; countries of people yearning to get away more than ever, restless to holiday, to explore, to be free-roaming around new streets again.
There is, of course, another way to travel. Books have always had the power to transport us to new worlds, taking us from Hogwarths to Westeros and everything in between. But now it's this yearning for a lot closer destinations that's got us. So, here are my top books that are sure to pick you from your sofa and take you travelling.
Read: The Food of Love Cookery School
Visit: Sicily

Read: Lunch in Paris: A Love Story, with Recipes
Visit: Paris

Read: By Grand Central Station I Sat Down and Wept
Visit: New York

Read: Crazy Rich Asians
Visit: Singapore

Read: Mrs Dalloway
Visit: London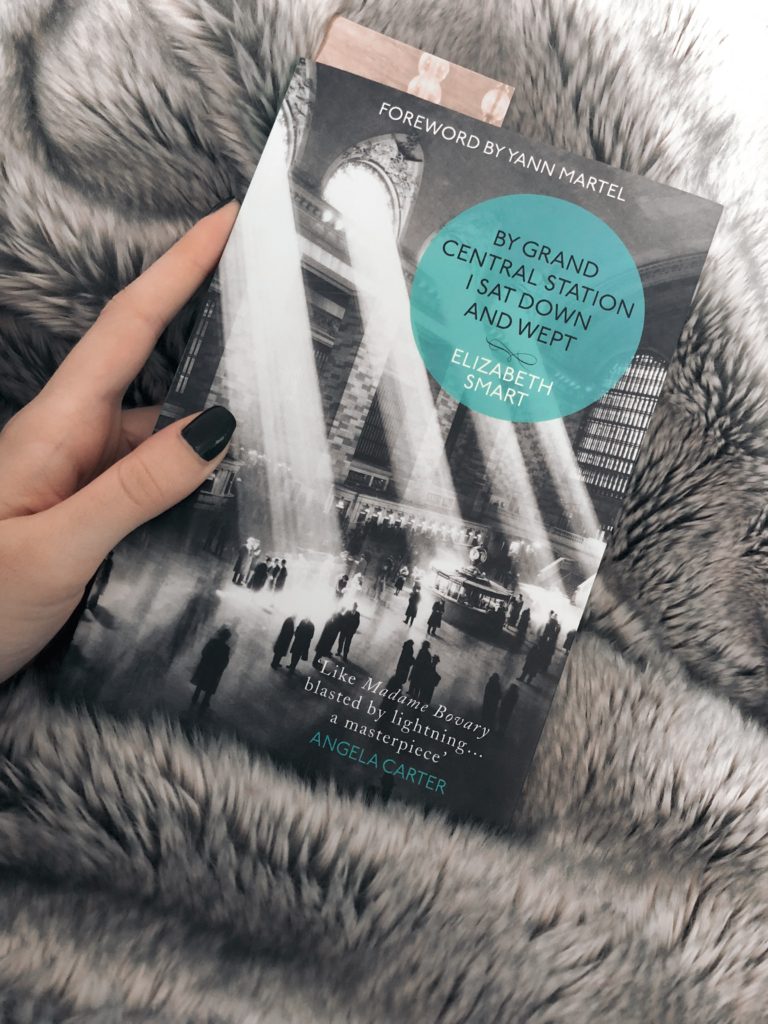 Best biographies to read in lockdown
With all that time spent at home it's easy to dream of all the things we could be doing instead. From the places we hope to visit to the things we dream of achieving, there's much to make us restless. Even if you aren't feeling as productive as some other people claim to be, now is the time when you can read about some other great lives instead. Some that are bound to inspire you during this time of self-imposed quarantine and set you up ready to take on the world again.
Get to know the people that shaped the world as we know it, the ones who brought us food for thought, or simply entertained us through the decades.
The gorgeous, the fascinating, the different, the bold and the brave. Here are the five (auto)biographies perfect for a lockdown read. Some will make you laugh, some will make you think, while others are simply thoroughly delicious.
For the foodies, the francophiles, the fiery ones: My life in France, Julia Child

For the passionate, the brave, the ones in search of inspiration: Autobiography of Malcolm X

For the romantics, the dreamers, the historians: Marie Antoinette: The Portrait of an Average Woman, Stefan Zweig

For the artists, the musicians, the dreamers and the writers: Just Kids, Patti Smith

For the girls and the guys, the troopers and the wallflowers: The Princess Diarist, Carrie Fisher

For the ones in an unapologetic love affair with food: Kitchen Confidential: Adventures in the Culinary Underbelly, Anthony Bourdain

For the ones simply wanting to forget the lockdown: Is Everyone Hanging Out Without Me?, Mindy Kaling
Well, it's only fair if you let me know what you've been reading in the lockdown…