Where Cretan beauty meets luxurious relaxation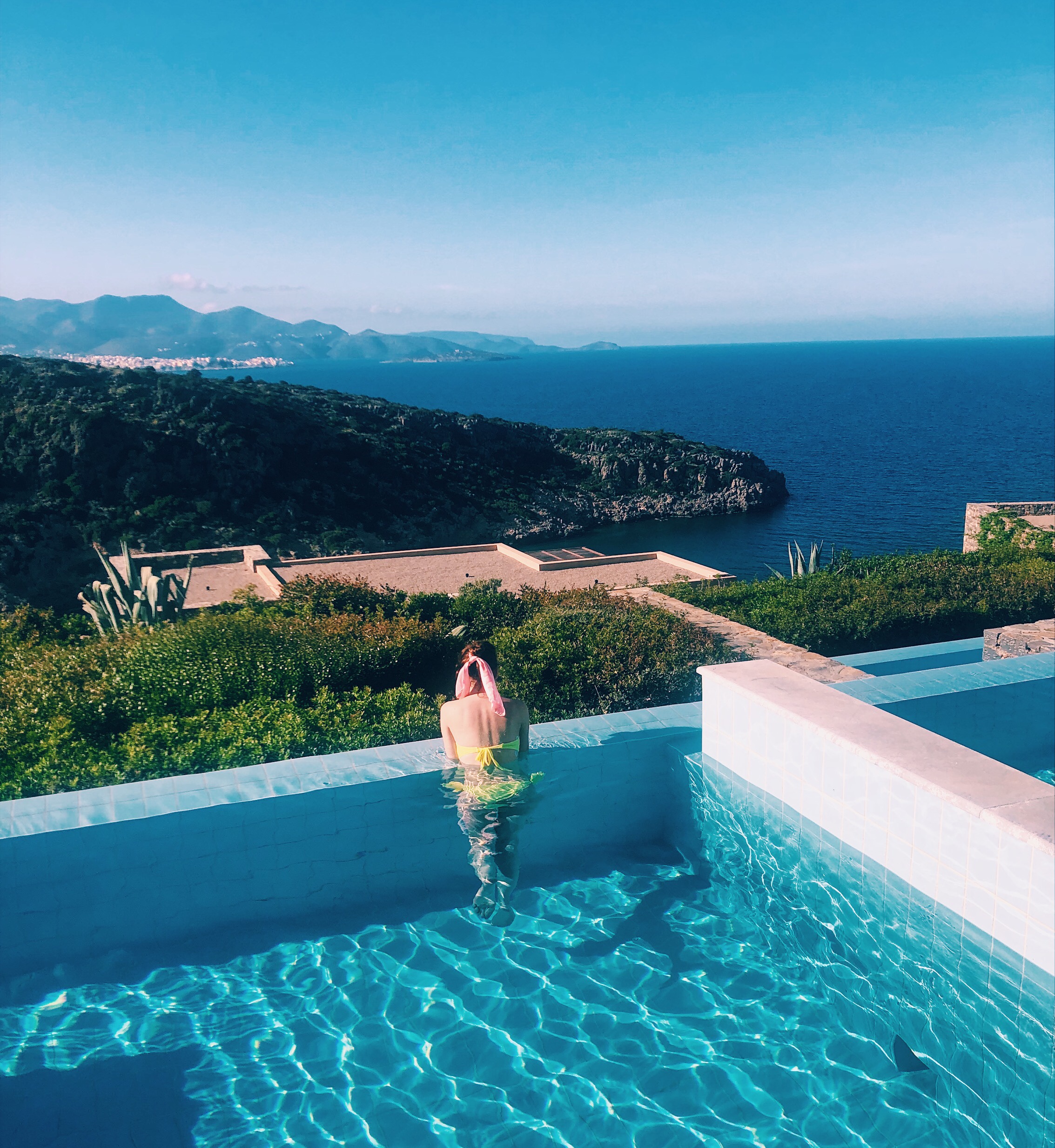 A Greek Islands holiday promises to be a lot of things. Filled with sunshine and ouzo. Defined by the sound of the crystal-clear waves hitting the sandy shores as they gently compliment the noise from the lively tavernas. It promises delicious local cuisine and plenty of local wine to match. And truth is, in most cases it delivers. But sometimes, you want even more from it, the restless, all too demanding traveller that you are. 5-star services, luxury facilities, peace and quiet and rest and relaxation.
You want the simple luxury pleasures. You want Daios Cove.
Tucked away in a gorgeous bay just another corner from Agios Nicolaus, Daios Cove Luxury Resort & Villas is a jewel in the crown of Crete holidays. Boasting a secluded location and stunning views over the glistening Aegean Sea, the resort is the luxury retreat that many of us need when escaping the stress of the city. The medicine that I, too, needed to cure my London-infused stressed out mind.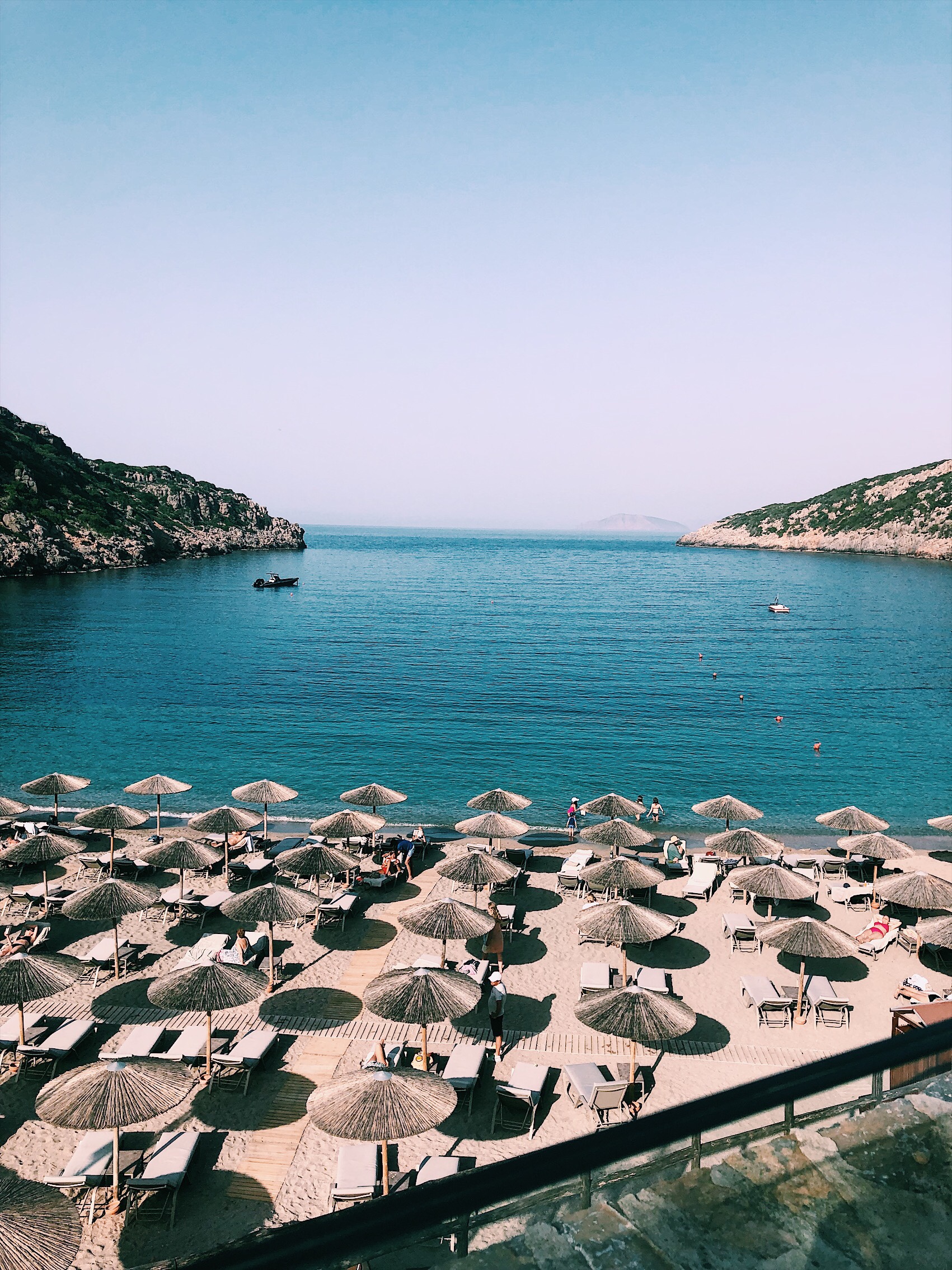 And darling, believe me when I say, from the moment I stepped on the grounds of this resort, I considered my anxiety cured. The sun was gently teasing my skin, the sea was making itself noticed, shamelessly parading its beauty before our eyes. And Daios? He was quietly waiting for me to drop my bag to the floor and take a step into its infinity pool.
We spent five long, sunny days here, basking in the promise of relaxation that will calm our otherwise restless minds. It's all too easy to get lost in the constant move of the city streets. Something which I usually love, yet even I found myself desperately needing my hour of undisturbed bliss.
So, how to describe our week in Daios Cove? Blissful relaxation with a touch of quiet luxury.
Because the luxuries were always there but never too loud. It was all in the detail as it's meant to be.
From the delicious food, found at every corner, to the sandy beach in the heart of Daios, you can simply sit back and relax completely. After a rich breakfast we would head straight to that beach and spend hours reading books, talking, but most of all – sipping on the delicious cocktails from the bar. The clear favourite was The Gold Fashioned – a twist on the well-known drink, this one instead used banana-infused rum (a revelation) and was gloriously sparkling in gold, a true Midas' touch, so suitably found in a hidden cove in Greece.
Come lunch time we would make a move (read: ten steps or less) to the Beach House and indulge in fresh Cretan salads, grilled calamari, sizzling souvlaki and refreshing rosé.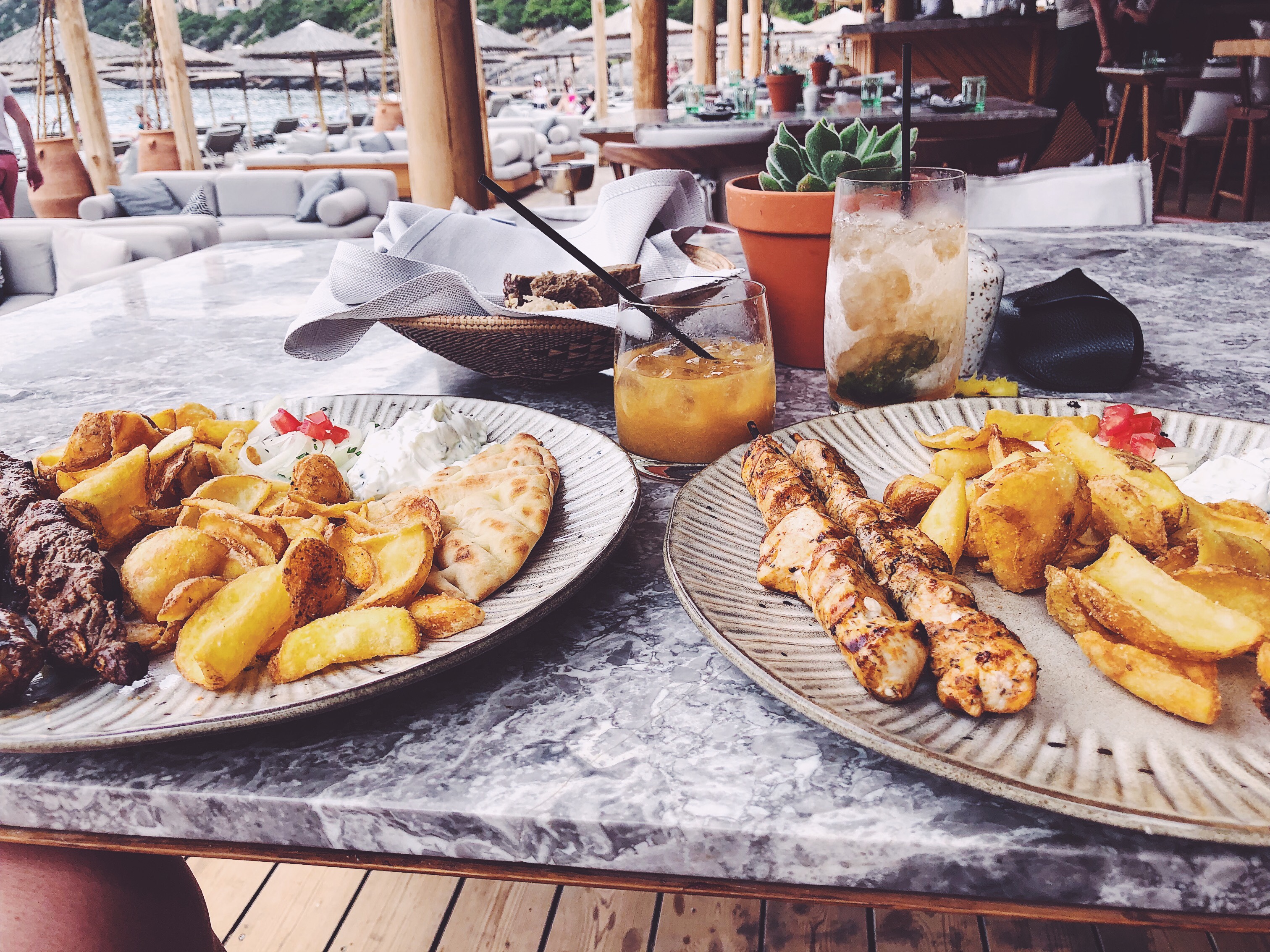 Sometimes followed up with a delectable dessert – truth is, those were mostly French but we didn't mind their nationality for a second.
The brownie is rich and gooey, but it is the mille-feuille that reigns supreme here.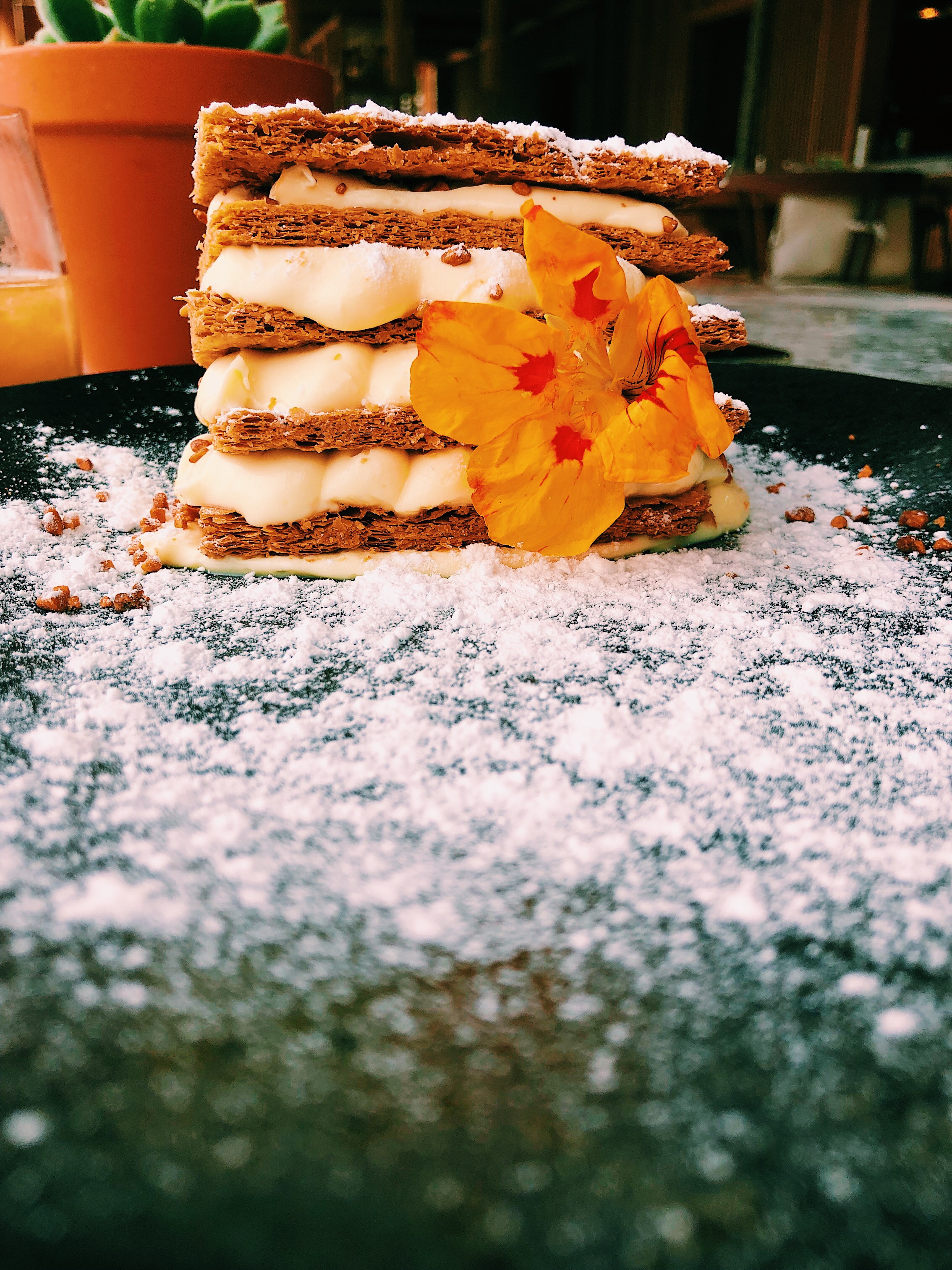 Then there's the Taverna, bringing it up a notch from the beach bar, boasting stunning views over the whole bay, it's here where we would spend a couple of hours with a(nother) bottle of wine and some traditional Cretan cuisine with a twist. Portions are smaller than you might find in a usual Greek eatery, but the flavours were just as strong, the olive oil just as exquisitely good.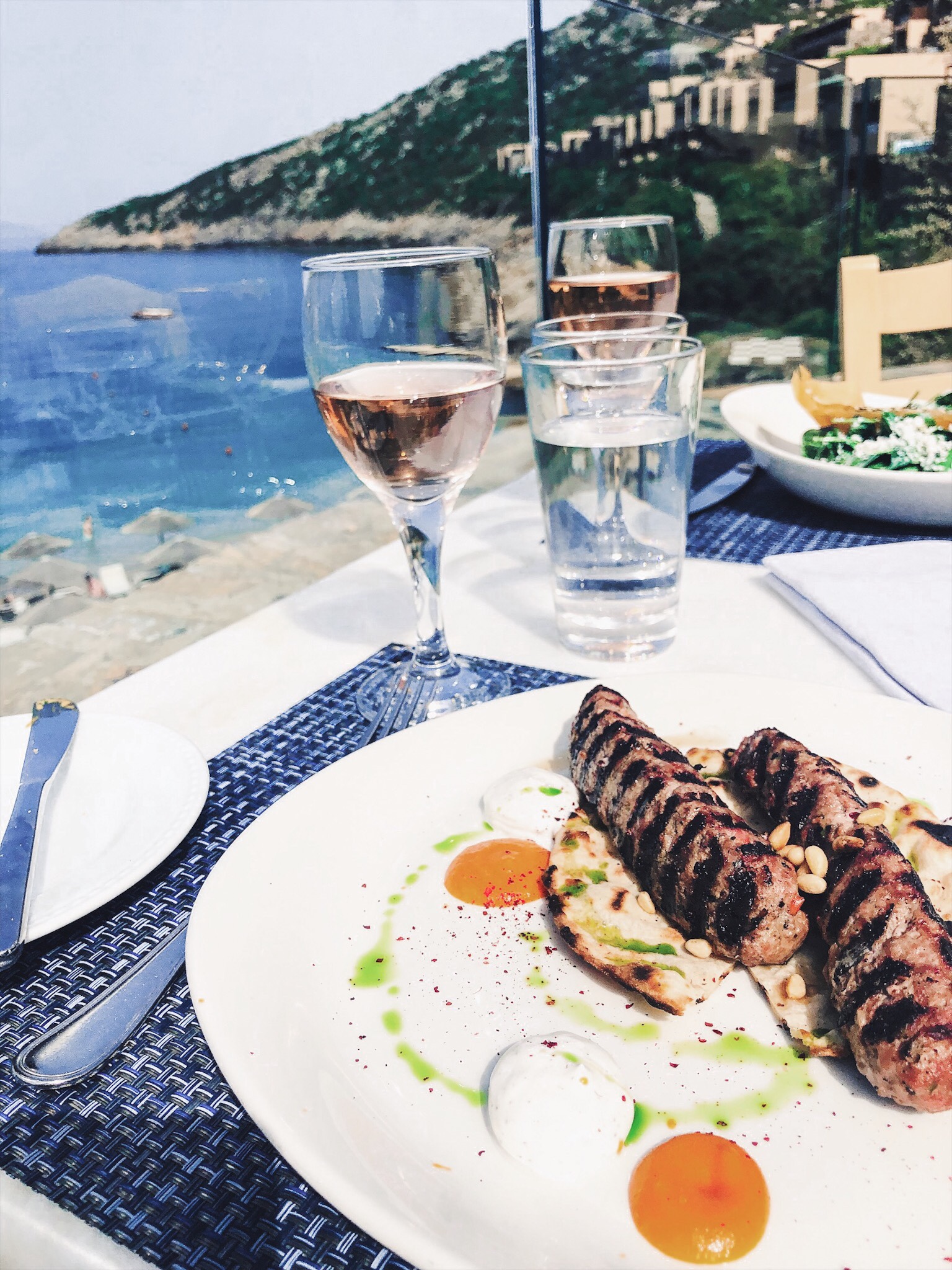 What could be better? Enjoying all those panoramic views from the serenity of your room. So, naturally we opted to have our breakfast in-room – or rather, in the privacy of our terrace. Here we enjoyed a slow, lazy morning sipping on some strong Greek coffee and admiring the sea views we so miss at home.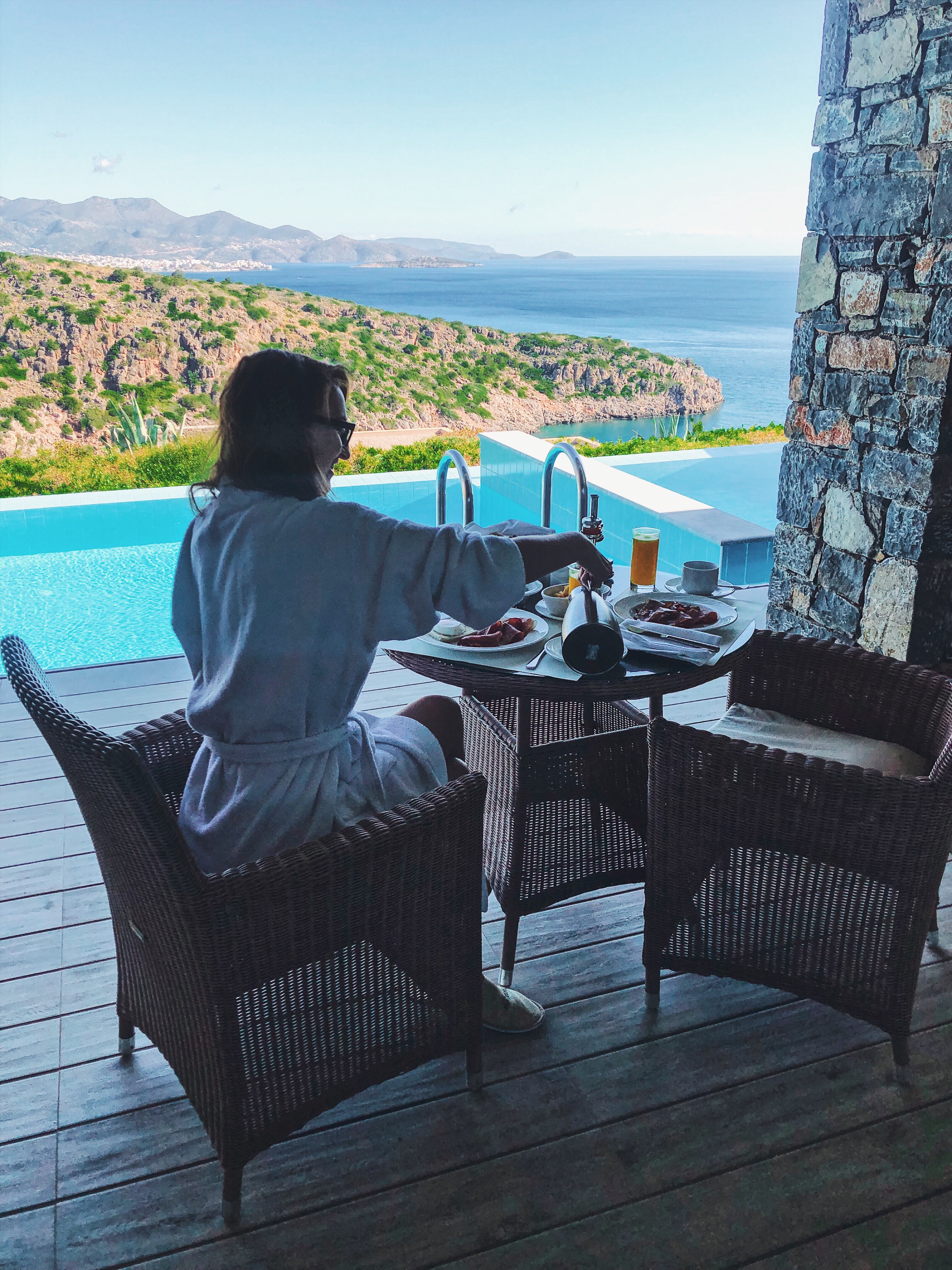 Our room was nothing short of spectacular. The individual pool was the star of the show – granted, it's too cold to enter it first thing in the morning (and why would you?), but come late afternoon it's the perfect time for a (very) refreshing dip in it. This is where Daios Cove wins big – opt for a room with an individual pool or a suite with a private pool and you'll be living your own Greek holiday, Mamma Mia! dream. ABBA songs optional.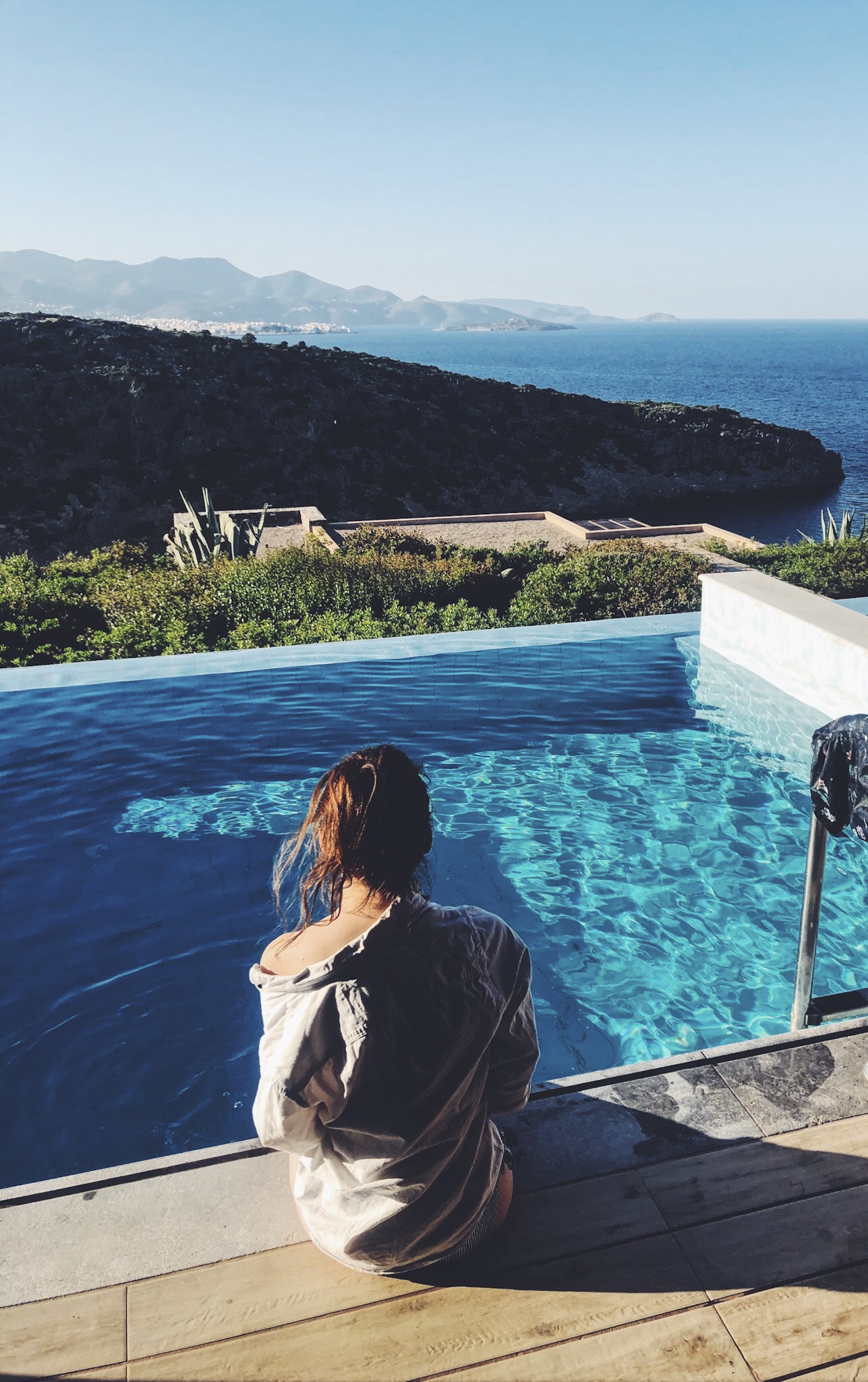 On the evenings when you don't fancy the buffet restaurant (food here is as it fits for the 5-star standard, expect Greek and international flavours, and desserts that you'd normally see at a patisserie) opt for dinner at the Ocean restaurant. Voted amongst the best ones in Greece two years in a row, you can expect utterly delectable Mediterranean cuisine. We had the steak (perfectly cooked) and the scallops (stunning. gorgeous. memorable.).
Finally, a drink from the Ocean bar before bed was a must. With an extensive cocktail menu that manages to always surprise by skilfully playing with the classics and brining in new flavours, you can hardly go wrong. Trust me, I tried quite a lot of them.
And now for the logistics…
When to go? Shoulder months like April and October are generally cheaper, but do indulge yourself in June – just before the temperatures and the crowds hit their highs.
What to do? Visit nearby Agios Nicolaus for some traditional Greek charm. Try out the water sports at the beach. Don't count the calories at the restaurants.
Where to stay? Opt for a deluxe room with an individual pool or a suite with a private pool. The true Daios experience involves your own pool. Thank me later.
Private beach? Yes, did you not see the pictures?
Spa? Hell yes! And a great one, too. I had the most relaxing back & neck massage I could have asked for and my therapist was honestly amazing! Apart from a rich menu filled with treatments, you can also hit the indoor pool, the sauna or the gym.
Kids club? Quite a big one and seems to have a different fun thing to do each day.
What to eat? All the gyros and tzatziki you can grab from the buffet. Souvlaki with chips at the Beach House. Fresh salad and fish at the Taverna. Wine everywhere.
Anything else? A fab heated infinity pool. There is also an in-house cinema here and a number of excursions you can book from reception.
Will I be back at Daios Cove? Well what's your first guess?