I've heard this one millions of times: I can't get into any non-fiction, I pick up a book and then I leave it – it's just not for me. Haven't we all been there. Yet, a good non-fiction book is a bookshelf essential. Well, I present to you seven non-fiction books ideal for people who are usually allergic to that genre. In fact, I guarantee there's at least one book on this least handsome enough to tempt you!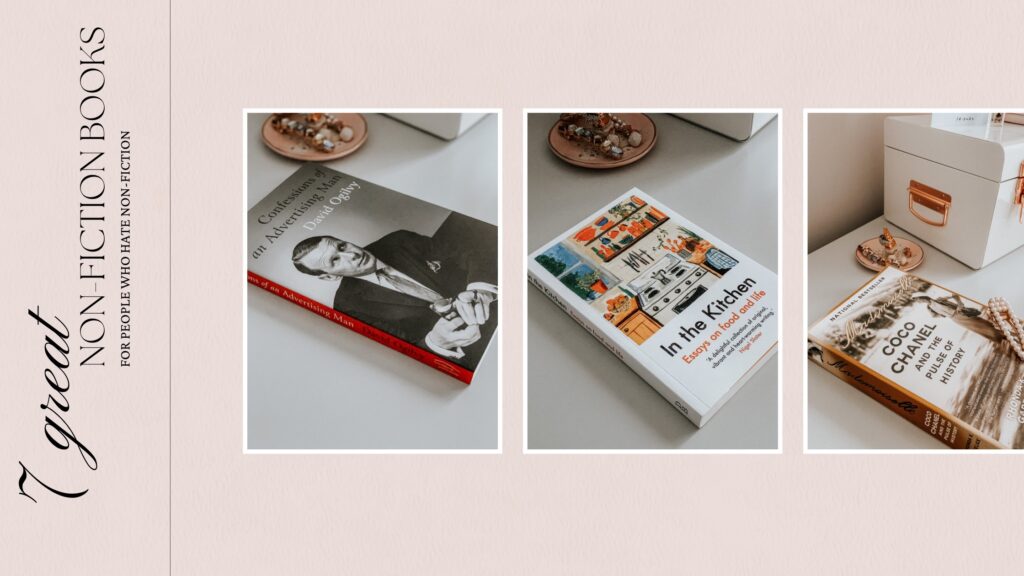 1. I'll Be There For You by Kelsey Miller
If you love Friends or tv or both, this one is the easiest one to dip into. After all it's non-fiction about fiction. Following our well-known show from its inception through its highs and lows and all the way to its legacy, I'll Be There For You is filled with trivia any fan would love. Die-hard fans might have heard a lot of these stories and fun facts, but the book is still loads of fun. I know, I'm one of these die-hard fans myself. If anything, it's a great top-up for Friends trivia…and don't we all love that?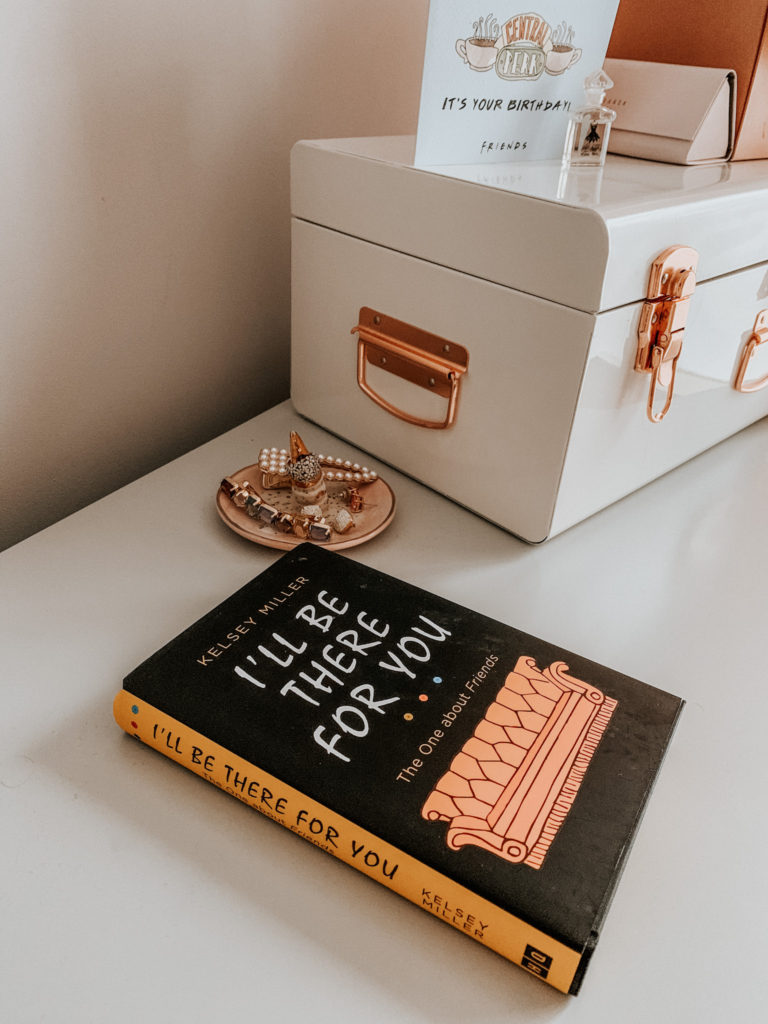 Find I'll Be There For You on Bookshop.
2. In the Kitchen: Essays on Food and Life
If you don't like non-fiction, you'll love this one. A selection of absolutely delicious essays on food, love, family and some more food, you can easily dip in and out of this one. An essay at a time. However, I bet you won't put this one down until you've savoured every last crumb.
An exquisite new offering from Daunt Books, In the Kitchen is such a warm, cosy read – perfect for snuggling on the sofa with a glass of wine in hand. Some of the most important things in life happen next to the stove. And this book is here to prove it one well-seasoned story at a time.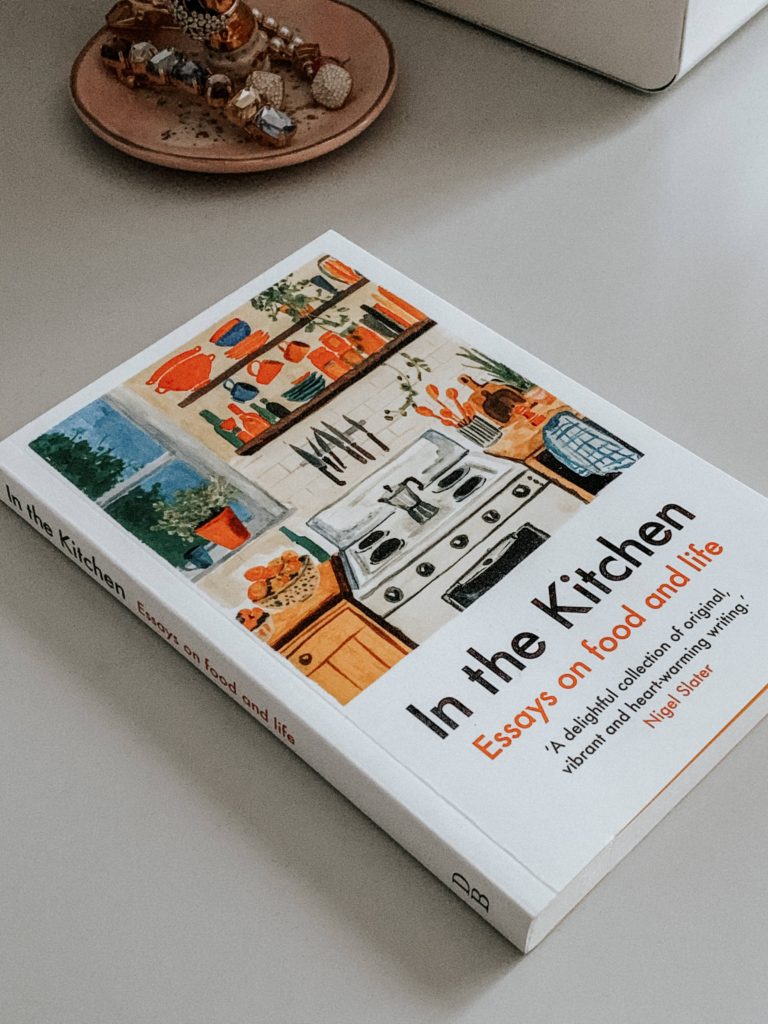 Find In the Kitchen on Daunt Books.
3. Parisians: An Adventure History of Paris by Graham Robb
If big, serious history books are not for you, yet you wouldn't mind expanding on your knowledge then Parisians: An Adventure History of Paris is for you. Each chapter follows a different person (notable historical figures and some lesser known Parisian citizens alike) as they cross paths with the legendary city. Meaning you can pick this book up whenever you please. Each part is independent and you don't have to be fully committed to finishing it quickly in order to enjoy it. Winner when it comes to great non-fiction.
Personally, I pick this one from time to time and read it one Parisian at a time. Some stories might surprise you and this is exactly what I love about this non-fiction title! So far, favourite chapters include the ones on Marie Antoinette and Zola.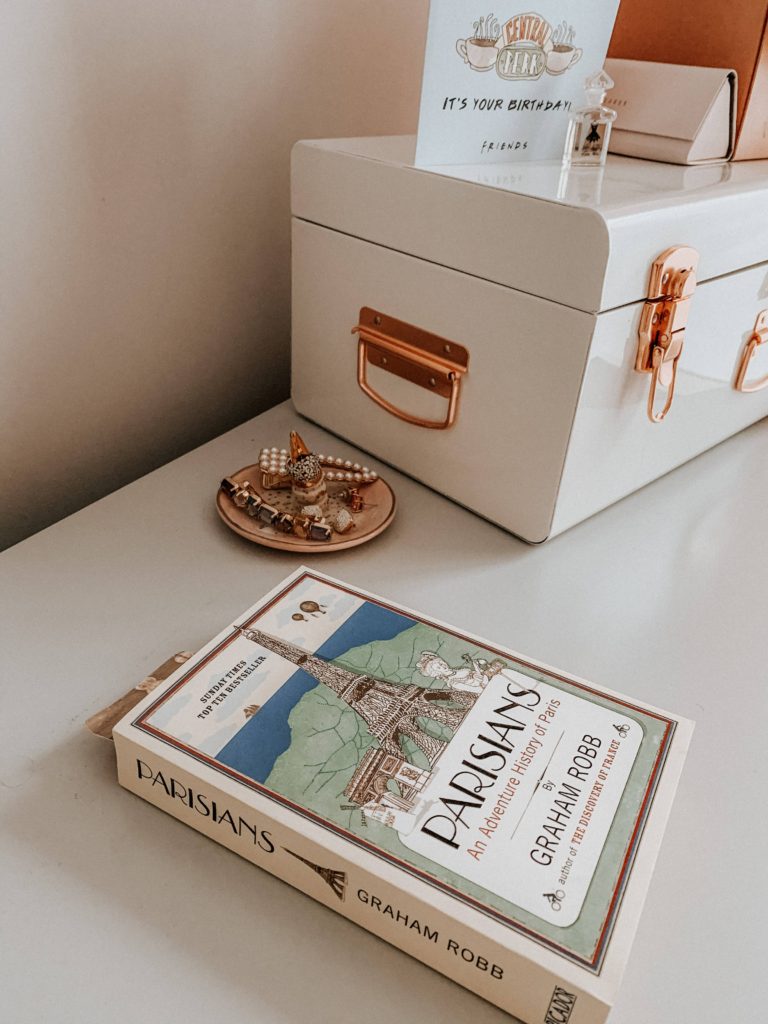 Find Parisians: An Adventure History of Paris on Bookshop.
4. Work Like a Woman: A Manifesto for Change by Mary Portas
A short little non-fiction title aimed at women, yet it would be most beneficial if read by men too. Work Like a Woman outlines how we can all benefit from businesses that embrace inherently feminine qualities rather than hinder them. All of this is explored within the context of Portas' career. It's not super detailed but it's a great start if you need a little motivational kick to shatter that glass ceiling without compromising on your kindness or integrity.
Bonus points for readability – you could be done in a couple of days! This definitely makes it a top choice if you don't like non-fiction…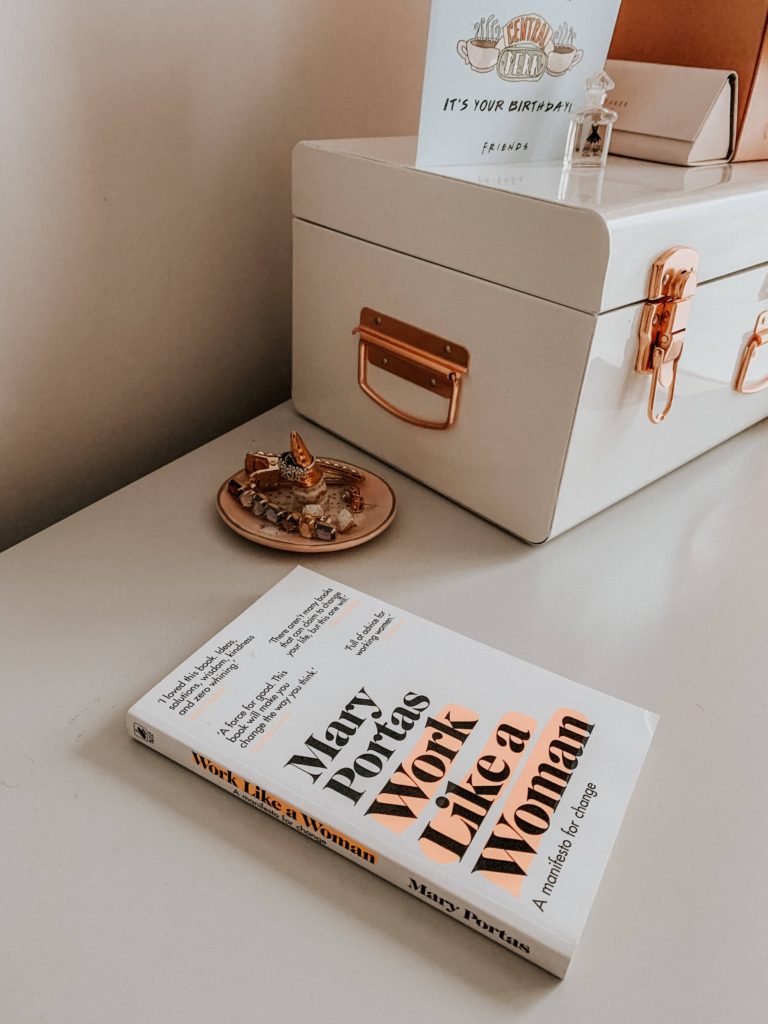 Find Work Like a Woman on Bookshop.
5. Confessions of an Advertising Man by David Ogilvy
Now, if you really can't stand non-fiction, you need to read this book. The original Mad Man, David Ogilvy's 60s book on making it into advertising is a glimpse into a different time told through whiskey infused stories. Ogilvy's style is incredibly conversational and peppered with copywriting wisdom.
Reading this, you'll feel as if you are sat in a Maddison Avenue bar drinking martini after martini while picking up Ogilvy's brains. Now who wouldn't want to do that.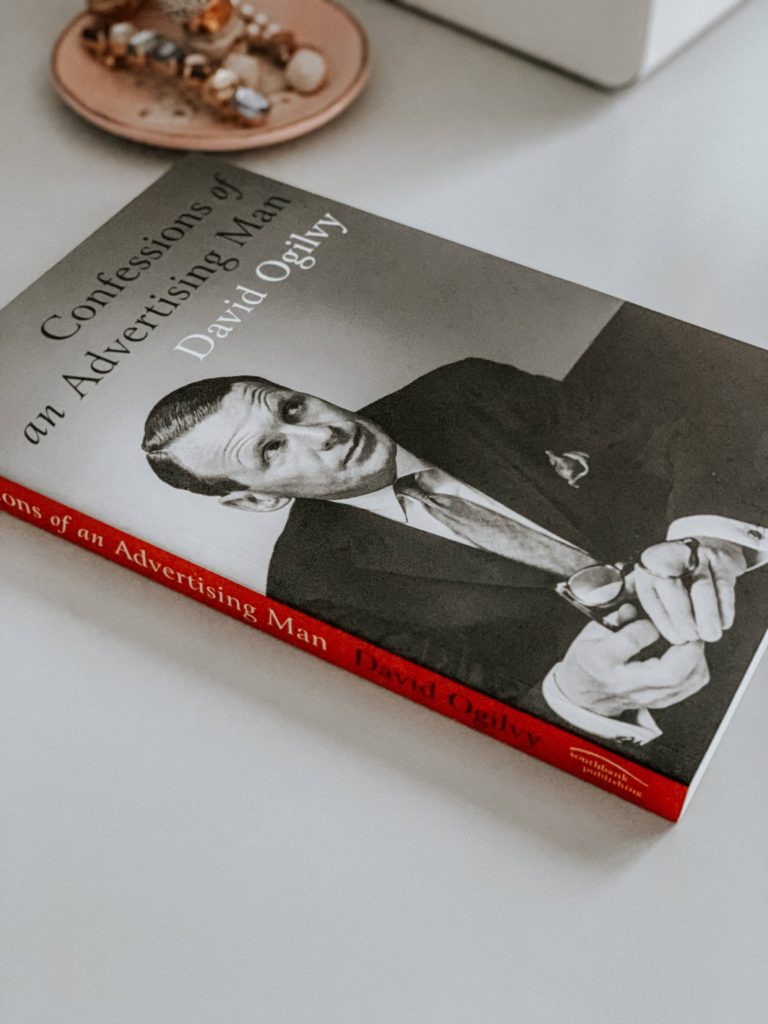 Find Confessions of an Advertising Man on Bookshop.
6. Mademoiselle: Coco Chanel and the Pulse of History by Rhonda K. Garelick
At 400 pages, Mademoiselle: Coco Chanel and the Pulse of History might be exactly what you expect from non-fiction: a huge, imposing volume on a well-known historical figure that you add to your bookshelf and you never read. But you would be wrong to think so. Rhonda K. Garelick's writing style is really approachable and down to earth, meaning you'll be sucked up by it and turn page after page without noticing.
What's more, Mademoiselle positions Coco within different historical moments throughout her lifetime. And by putting her in this context, draws a myriad of parallels between Chanel's actions and the world around her. After all, with a figure this influential, one cannot exist without the other. So yes, here we get the good, the bad and the ugly sides of Coco Chanel.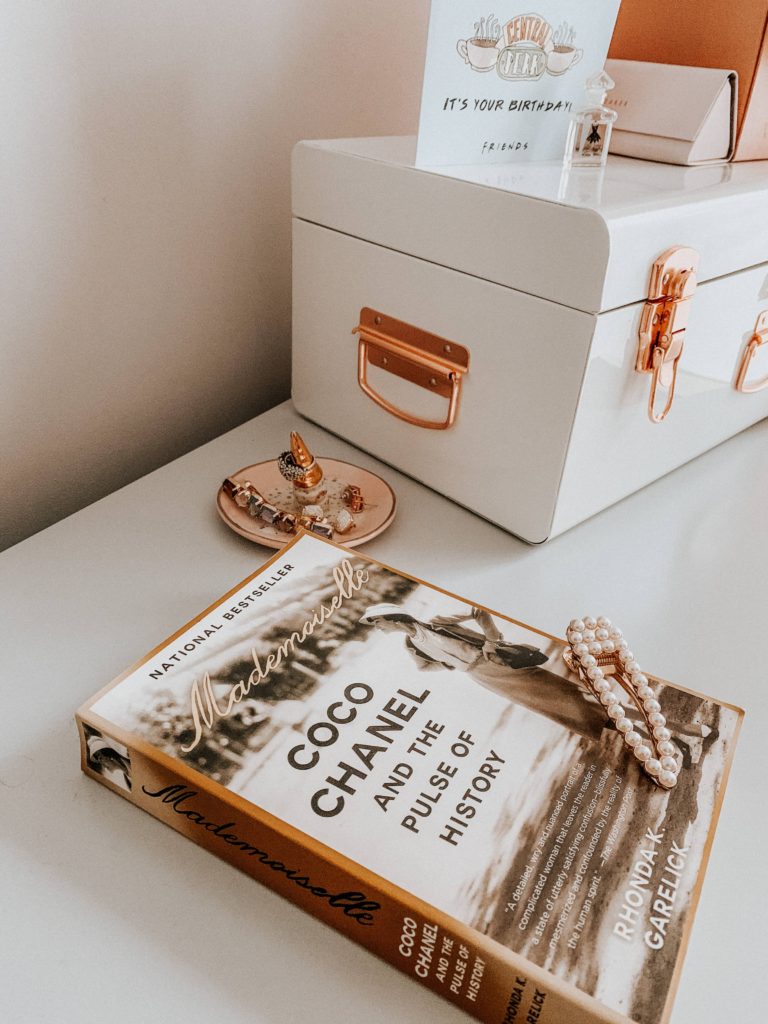 Check out Mademoiselle: Coco Chanel and the Pulse of History on Goodreads.
7. Home Deus: A Brief History of Tomorrow by Yuval Noah Harari
Anything by Yuval Noah Harari is a must for readers who typically avoid non-fiction. Again, his style is free of pompous jargon and the language is very easy to digest, making Harari's books immensely readable. After all, the man is a best-selling author for a reason! Statistics and facts, shrewd observations, and things you'll genuinely enjoy learning about. Even if just to make sure you shine with conversation topics during those post-lockdown dinner parties. That we can't wait to happen already.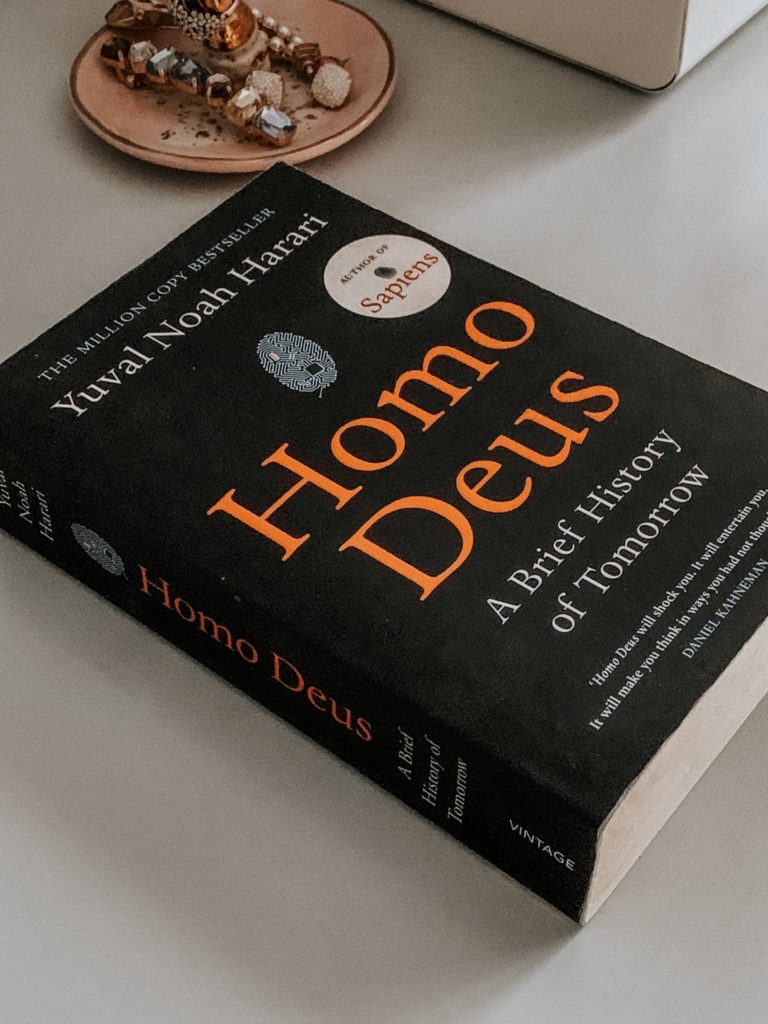 Find Home Deus: A Brief History of Tomorrow on Bookshop .
There you have it! Seven great non-fiction books for even the most adamant of people hating that versatile genre. Did I convince you to pick up one of these non-fiction titles yet?