Can you describe French toast as creamy? I now believe you can.
…Because this is exactly how I would describe the divinity that is the Cocorico baguette French toast avec rum banana.
It was on a gloomy August Saturday when we got up early to get to our London brunch place of the day. A walk down in Fulham through the gentle breeze smelling of promised rain, and we quickly got to Cocotte…for its Cocorico brunch. Once there, I was quick to order it. The cinnamon baguette French toast. This is the story of how I met one of the best brunch places in Fulham…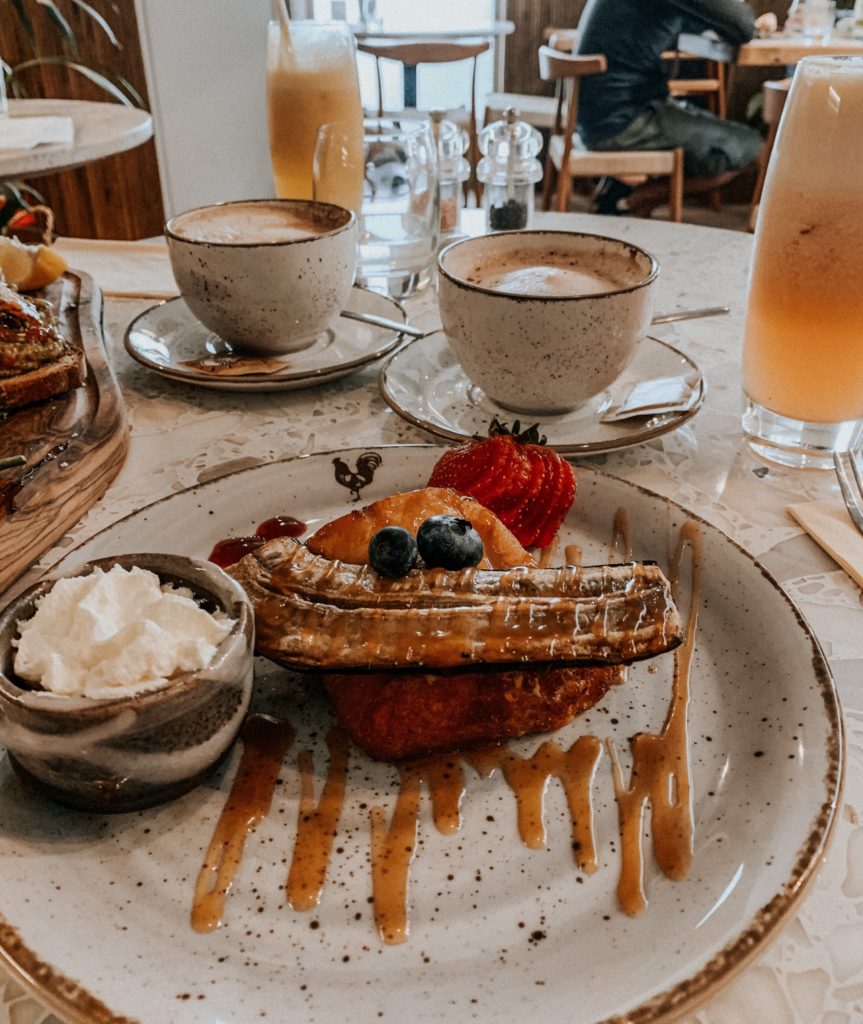 Sporting the look of a syrupy Rum Baba and boasting the silky flavour of a truly great French toast, using a baguette for this classic breakfast item proves to be a genius idea indeed. You get a small baguette packed full with flavour. This is exactly the type of bread that has the capacity to truly absorb that famously delicious (and utterly simple) mixture of creamy goodness.
When you bite into it, it's almost gooey – not what I expected but exactly what I loved. Like a banana just before it becomes a smoothie.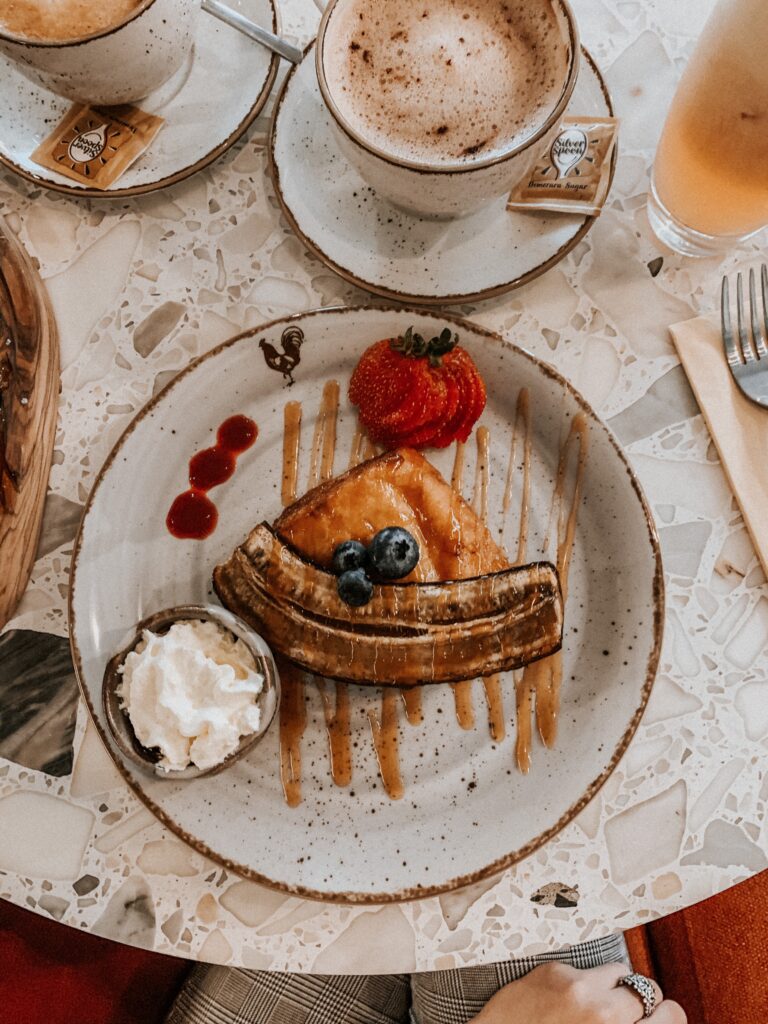 Dip this deliciousness into the creamy vanilla Chantilly and berry coulis pot on the side to balance it out and take some of that sweetness away. If you thought it might be a heavy dish, this is what counteracts this pesky thought – the pot is the exact thing you need to balance the flavour, making every mouthful a lot lighter.
Bite into the strawberry casually sat on the side of the plate. Indulge in the banana generously soaked in rum first thing in the morning – it's Saturday, how indulgent!
With sips of oat cappuccino and (what I can only describe as) stunningly refreshing fresh juice in between, we've got that perfect brunch combo. A mixture of sweetness and toasty oaty-ness, rich flavour and light fruitiness, crispiness (on the outside) and softness (in the middle).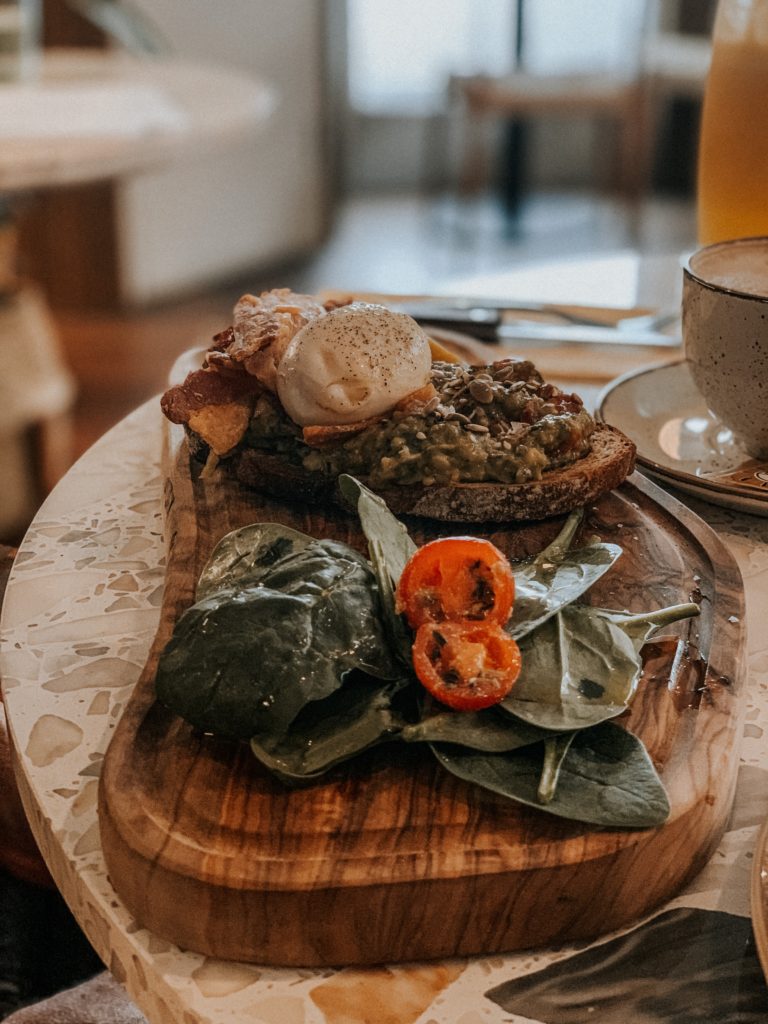 The gentleman next to me was indulging in his own board of perfection. Avo on toast might sound basic and somewhat 2018 even, but not when you are after a healthy start to the day. And especially not in Cocorico. The toast is, of course, a sourdough one. Here, it's topped with classic guacamole with toasted seeds, plus a poached egg and crispy bacon (those were optional add-ons – you know, sometimes avocado on its own is simply not enough even with the best of intentions).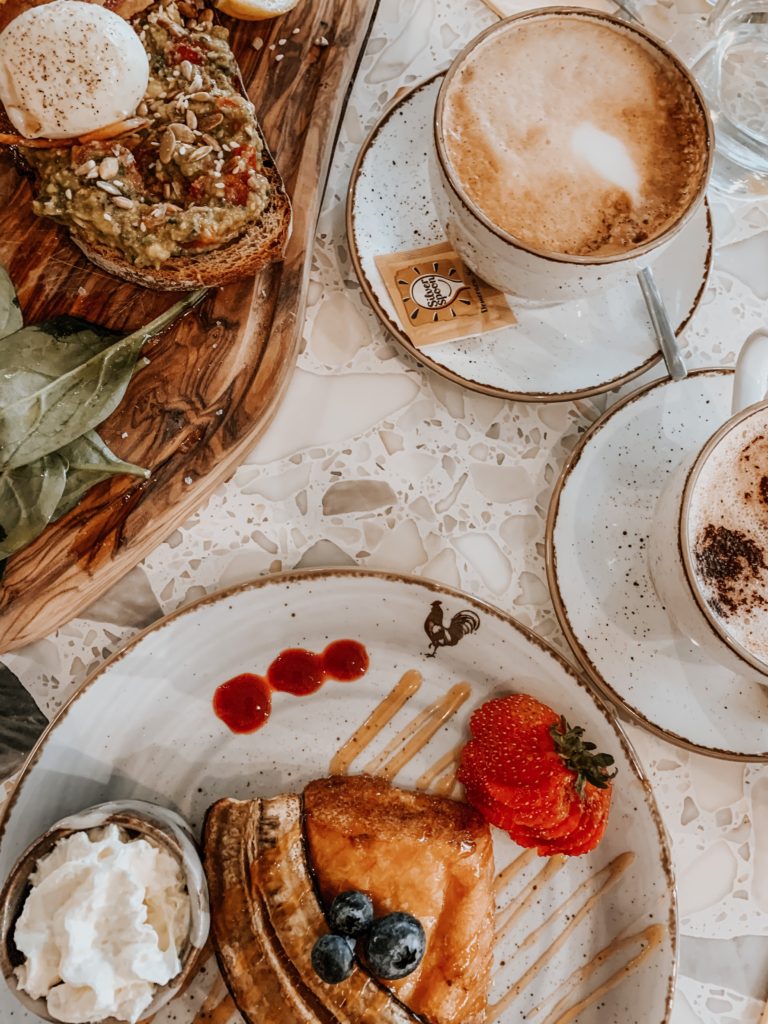 The table was completed with two devilishly creamy coffees and heavenly fruity fresh juice. I had the Vitality because its ingredients were deeply tantalising (pineapple, strawberry, apple) and sensationally complementing my French toast affair.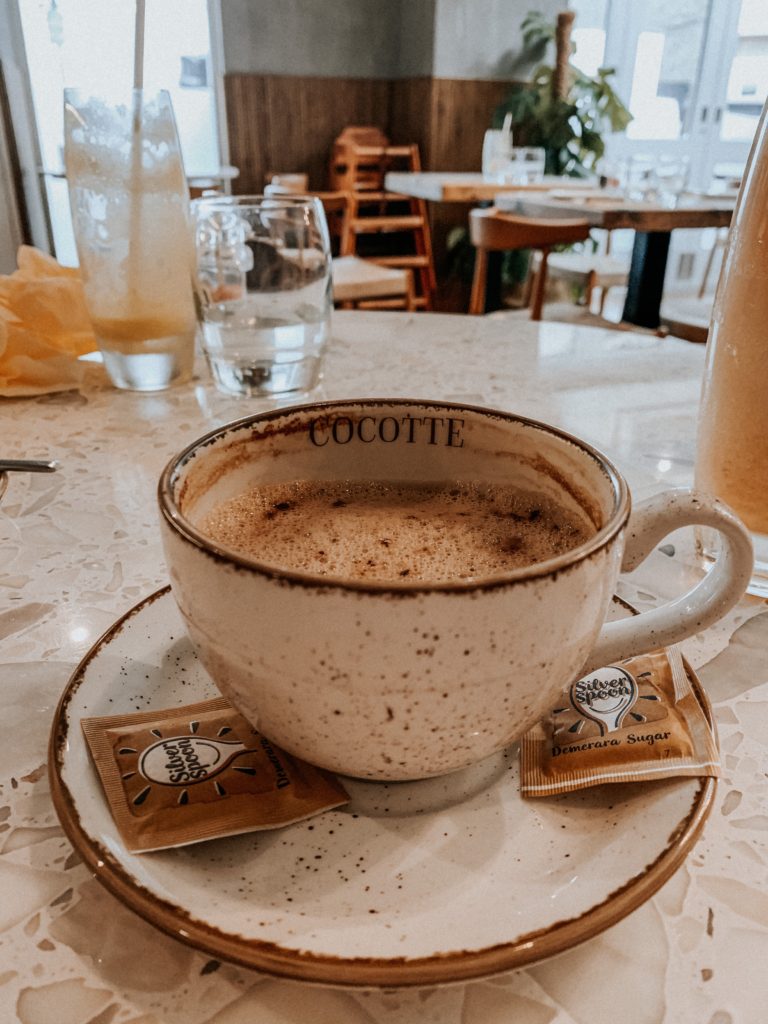 There was nothing missing from the table…Apart from perhaps the conversation: both of us hungry for more, each bite our main priority, utterly mesmerised and comfortably residing in food heaven. But once the dishes were empty and there was nothing left but coffee, it was time to pick up those gorgeous cups and savour these slow moments of calm. Conversations about nothing over everything. Coffee cup in hand. No place to be. Just aroma.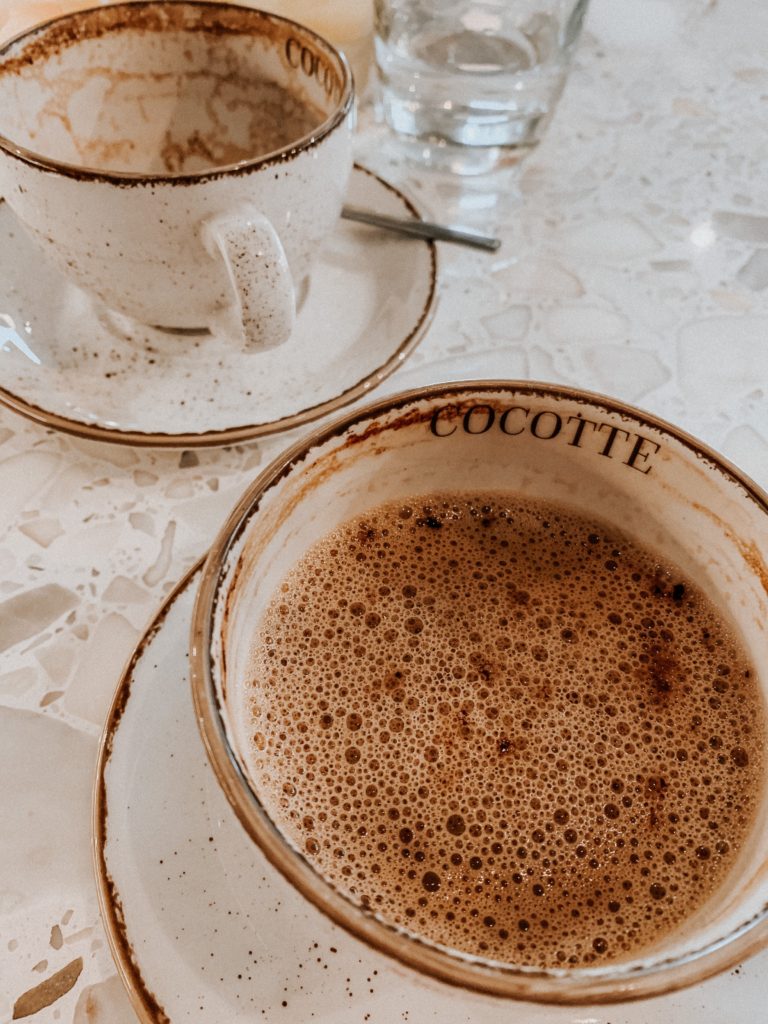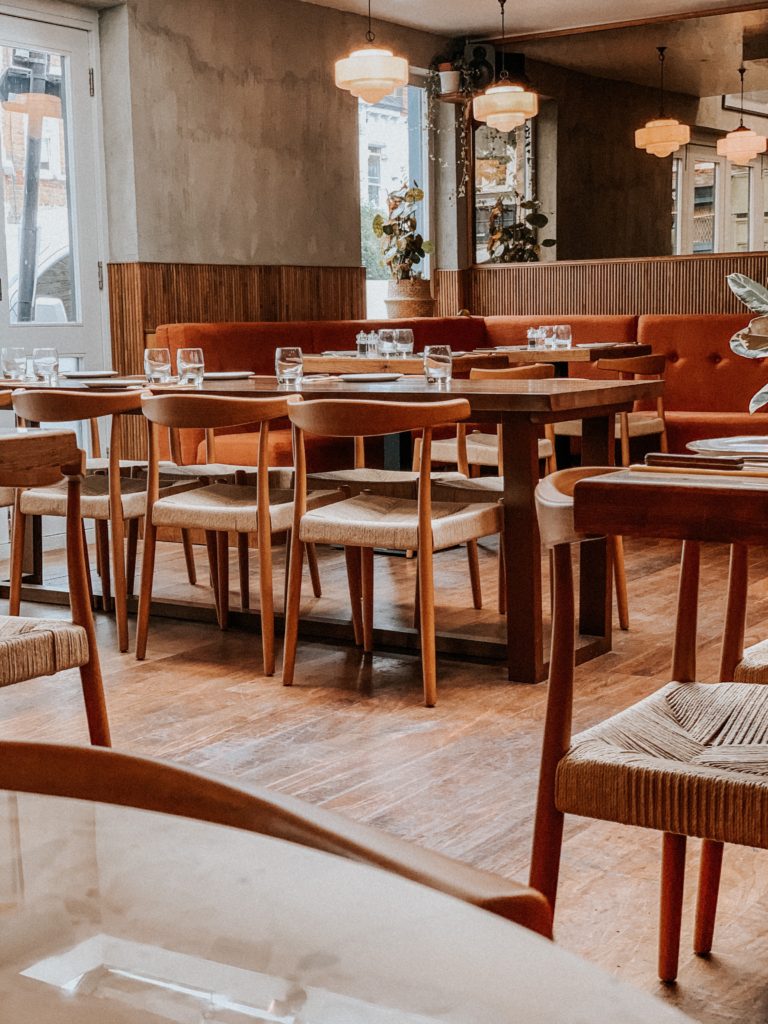 Cocorico is the new breakfast brand by Cocotte – a farm-to-table rotisserie feeding us within its key locations in the heart of London. I fell in love with this brunch, so needless to say, I'll be back for some mouthwatering chicken too.