With new places popping up in New York at an impressive rate, it could become quite overwhelming when deciding where to go for your weekly brunch. But if the sport involves eating one too many stacks of pancakes to figure out the answer, then so be it. I volunteer as tribute.
From an old New York favourite to a refreshed spot with a Parisian twist, here are three NYC brunch places you should try in 2023.
Jolene
Jolene, Jolene, Jolene, Joleeeene. You'd be forgiven if you burst into singing when you make your booking for this fine spot hidden in NoHo. After all, restauranteur Stulman chose the name for his latest venture as a nod to Dolly Parton, who inspired him with her generosity and philanthropic spirit toward vaccine research.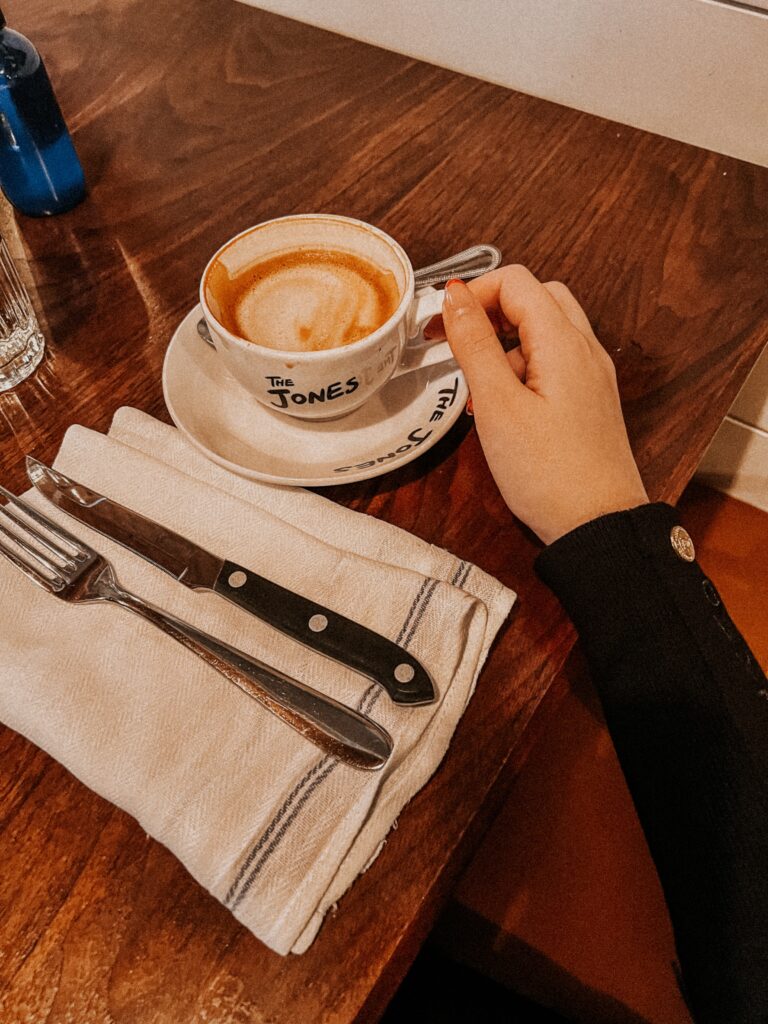 Name aside, Jolene is inspired by Parisian bistros (think cafes like the legendary Cafe de Flore), aiming to bring some je ne sais quoi to busy New York.
Stop here for anything from drinks to light bites or full-on dinner in warm-toned surroundings. In Jolene, there's no pressure to order food if all you want is to catch up with your closets over a bottle of wine. Or, in my case, make it two bottles and keep them coming – our conversations are best enjoyed lubricated.
But today, I'm going to be talking about the best brunches to try in New York, so let's dive straight into that warm cup of Joe…
Sweet brunch dishes
The brunch menu at Jolene is small but versatile – it makes the most of a wide range of ingredients. Fancy something sweet to start the day with? I did. Enter the Toasted Milk Bread slathered in thick layers of sheep's milk ricotta and strawberry jam.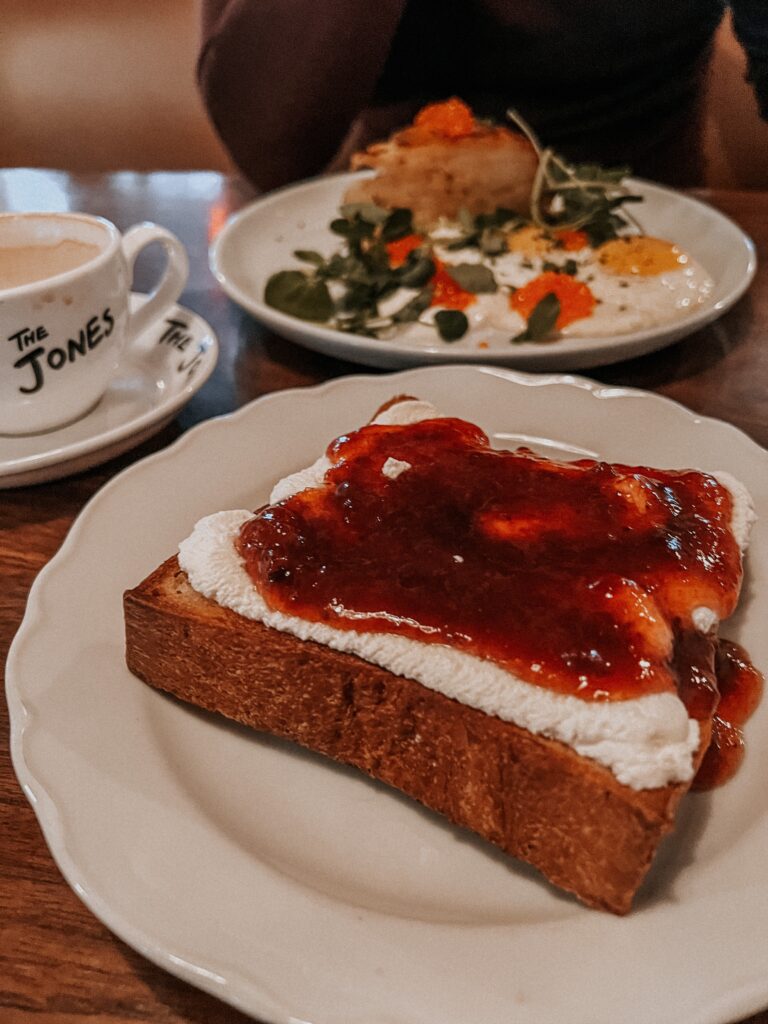 With this much jam, you might get worried about the sweetness of the dish? Don't be. The wonderful combination of the ricotta and the milk bread, that's inherently much lighter and spongier than your usual sourdough, means this brunch dish is a lot lighter than it looks. It's not sickly sweet (you know how much I loathe this). This is balanced flavour that satisfies your sweet tooth without starting your day on too much of a sugar high.
Savoury brunch dishes
For a more elevated dish, look no further than the Potato Galette. This, for me, was the star, not just of this menu, but any brunch menu I could think of. Thin layers of potato are joined on this big plate by sunny side up egg and sour cream. For an extra $8 you get some trout roe, and extra, we did go.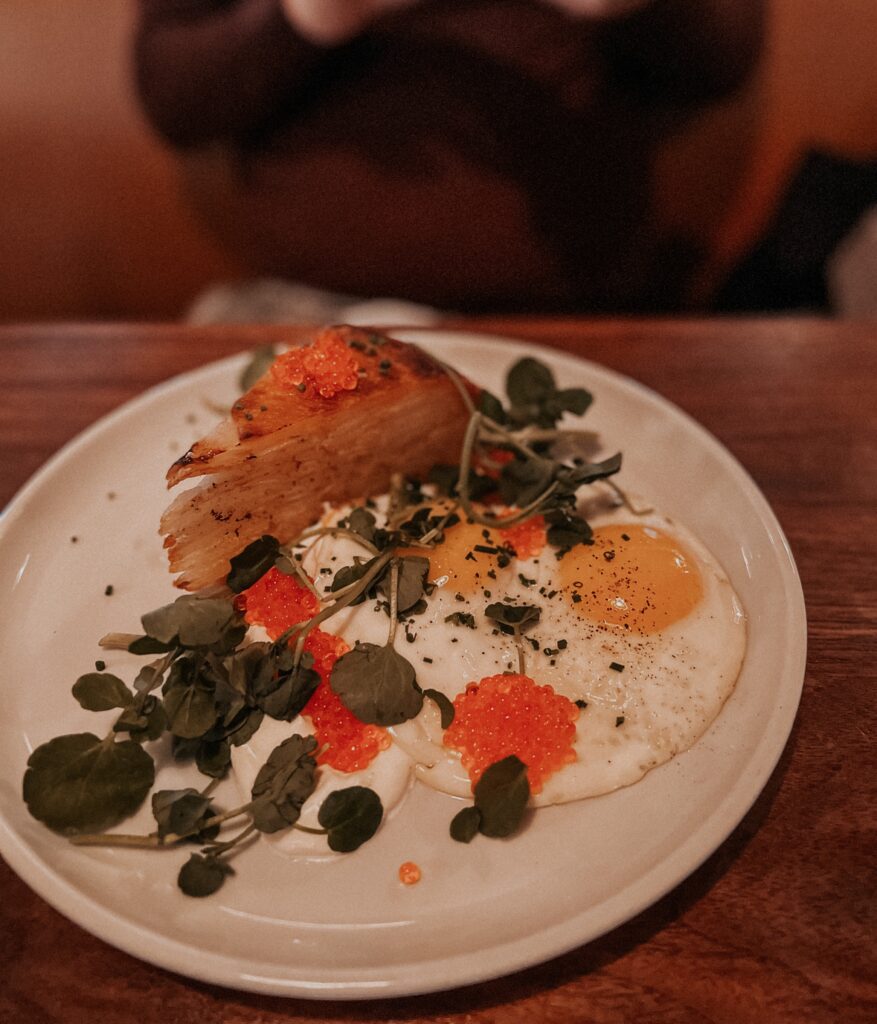 The roe adds saltiness and an extra character to a dish that's already delicious – only now, it's sensational. If you aren't a big fan of flavours that are too fishy, rest assured that this isn't the case here. Trout doe is less salty and sharp than your usual caviar, so will go easy on your palette even as it adds a new, more complicated profile to the galette.
It wouldn't be a French bistro without an omelette and we wouldn't be in the US without a cheeseburger.
Both of these also have their prime spots on Jolene's brunch menu.
We were desperate for some coffee, but Jolene, of course does offer you plenty of brunch cocktails, including a dirty Jolene (oh, do go on then!). And a selection of wines is a must, because it's never too early to indulge.
Jolene – American Bistro & Cafe, 54 Great Jones Street, NoHo, NY 10012
Brunch Saturday-Sunday: 11:00am-3:00pm
Jack's Wife Freda
When I'm talking about old favourites, I do mean Jack's Wife Freda. Yes, I might be a bit late in the game of trying this NYC brunch spot, but I went, I ate, I loved, and now I do recommend for best brunch in 2023.
By now with multiple locations across the city, Jack's Wife Freda is somewhat of a New York brunch staple. Lively throughout the day, Freda offers American-Mediterranean flavours and a bunch of classic cocktails to boost.
Why you should visit Jack's Wife Freda for brunch in 2023?
Well, the brunch menu is quite spectacular. From rosewater waffles to burgers and salads, with a plethora of sides including mashed potato (old lover, we meet again!) and prego steak, one thing is for sure – you won't be leaving hungry. But how do you choose?
I was quite intrigued by the Green Shakshuka and Madame Freda so we ordered both.
Let me start with the beauty that was Madame Freda. A pressed sandwich with duck prosciutto, cheddar béchamel and gruyere, topped with a sunny-side egg. Music to my ears and a love letter to my tastebuds.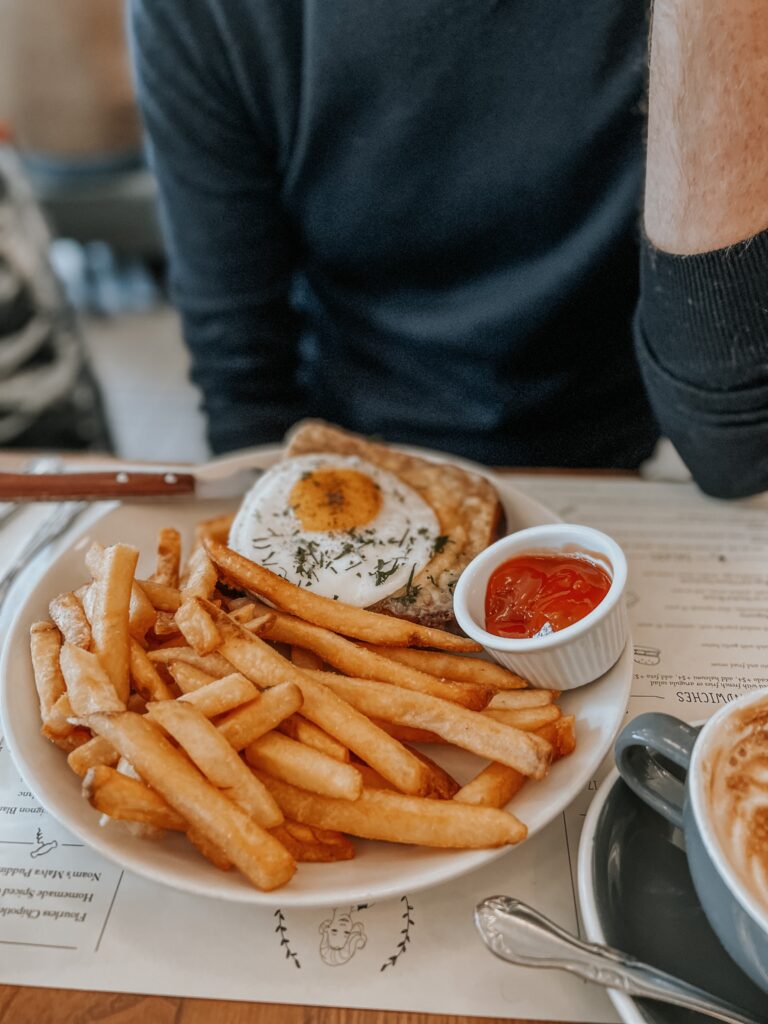 First of all, it's very rarely, if ever, that you see duck prosciutto on a British menu, so this alone brough a lot of excitement to my palette. Meanwhile, the double cheesiness brought so much happiness to our table. We both couldn't have enough.
The Green Shakshuka was green because of the green tomatillo. Think sunny side up eggs surrounding but nothing red, not even a rogue pepper in sight.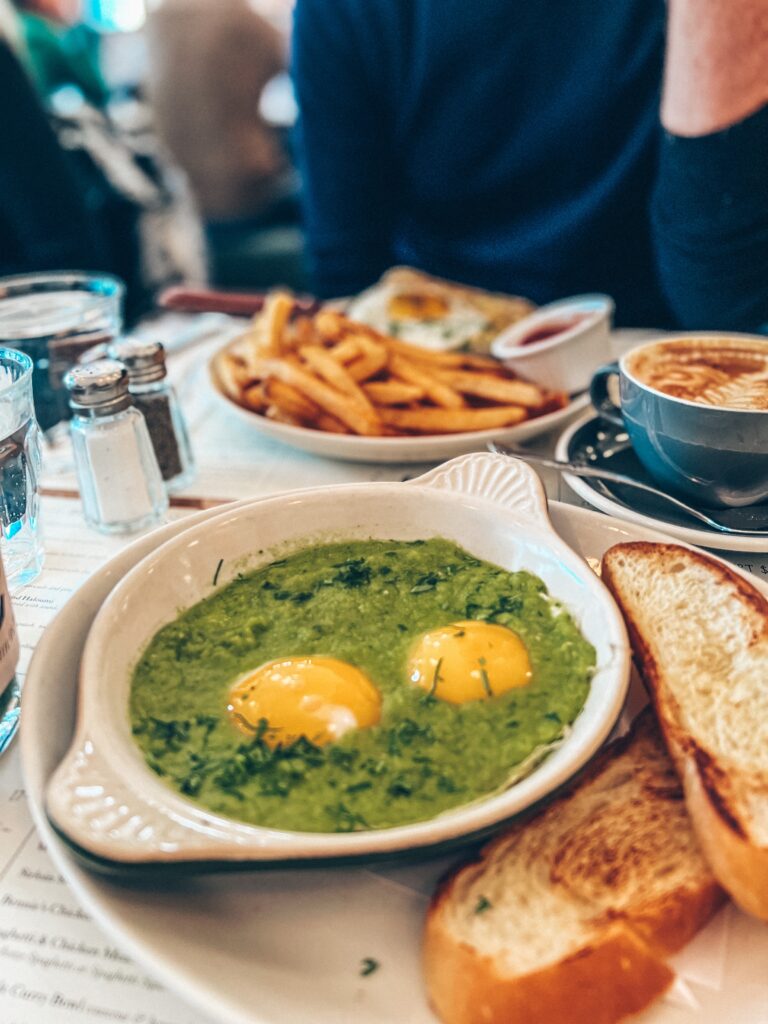 But I especially loved that it came with one of my favourites – challah bread. Once you use challah to dip into your egg, you never go back.
We had a side of fries to share. Some of the best fries we've had in a long time. Next time? I might just order a big bowl of Jack's wife's fries and I will be incredibly content with my choice.
Jack's Wife Freda, Chelsea, 116 8th Ave, New York, NY 10011 (multiple locations)
Brunch served all day
Sunflower Gramercy
Speaking of a big brunch menu, Sunflower Gramercy needs to enter the chat now. And the portions are just as big. Imagine huge colourful plates packed full of mouthwatering flavours. Where do you begin?
From avo toasts covered in toppings to generous breakfast bowls that don't miss out on the humble potato, there truly is something for everyone here. For me, there was even more than I asked for.
Sweet or savoury for brunch?
I had the Fully loaded because it spoke to my ethereal dilemma: sweet or savoury for brunch? I give you both. Rose scrambled eggs are accompanied by hot buttered toast covered in a mountain of shredded cheese and bacon jam on one side…and mini pancakes on the other. Only, there was nothing mini about those pancakes…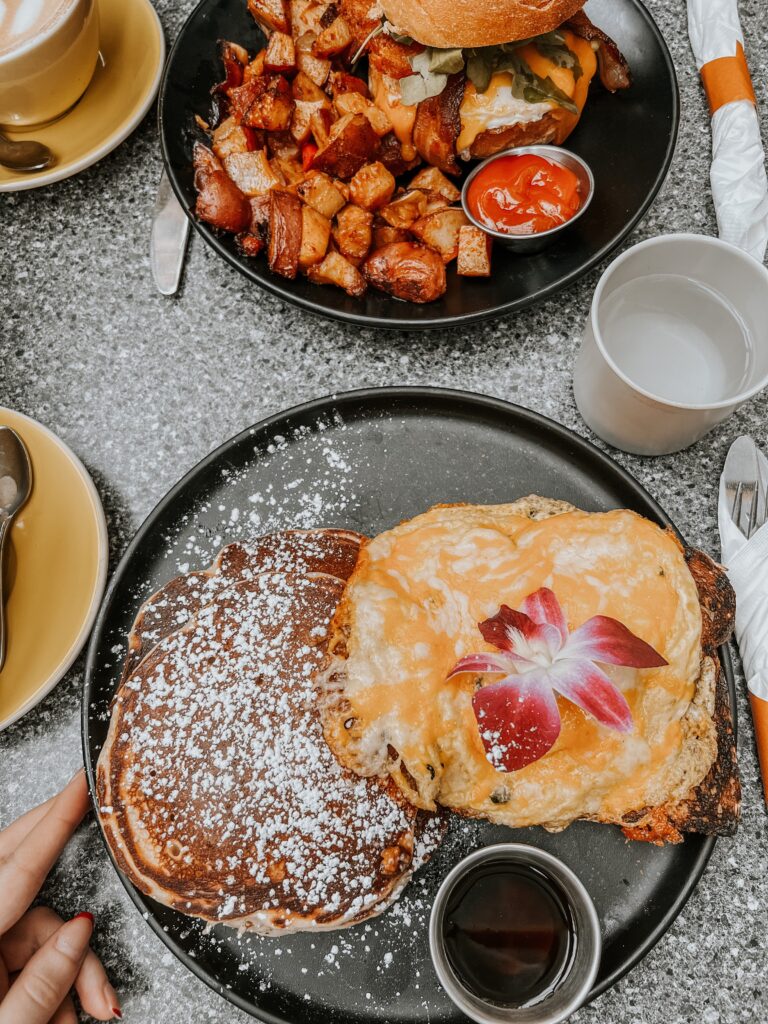 This dish must have been fully intended for a grown-up man, which sadly, I am not. So yes, I was defeated by it. But it was a happy defeat for sure.
The pancakes
Fluffy, sweet and I drenched them in maple syrup for that extra syrupy indulgence. Can't fault it. The eggs were creamy, cheesy and bright orange – just as they are meant to be. I could have probably done without the bacon jam that I found a touch too sweet – as I already had a stack of (not mini!) pancakes to the side, I craved something saltier to balance the flavour instead. Other than that, this is a dish I'll remember for a long time.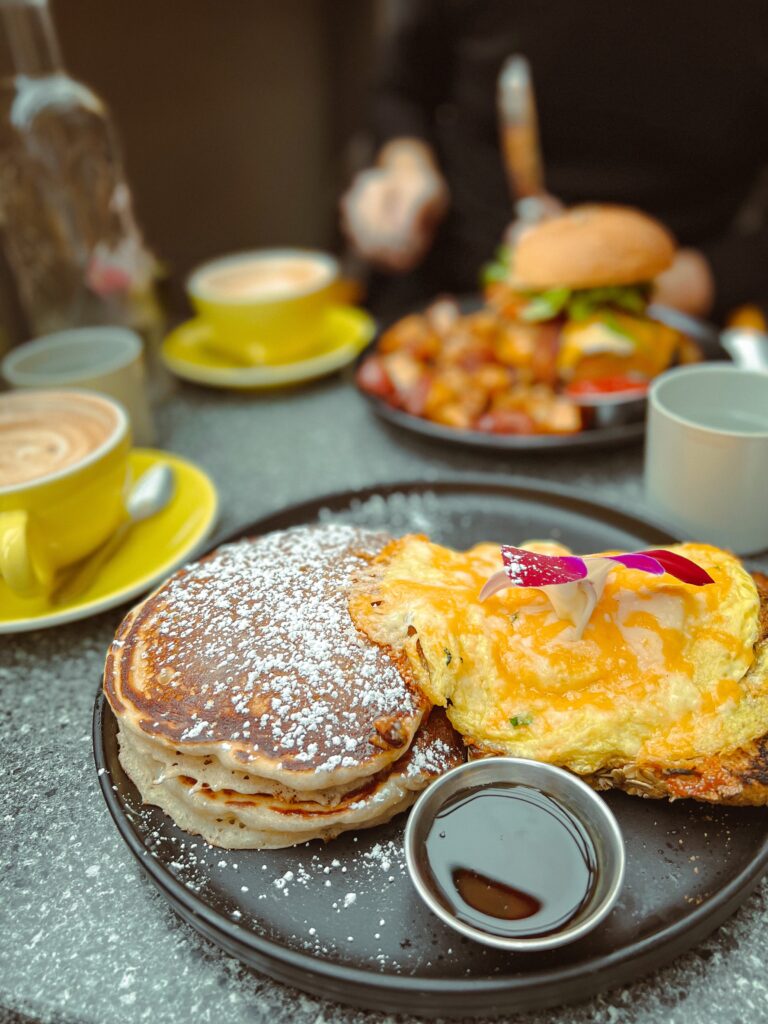 My partner in crime opted for something less dramatic of a dish, yet just as huge. The Break Wich is a tall stack of fried eggs, crispy bacon, cheddar and avocado, arugula (rocket) and cherry tomatoes, comfortably sat in a brioche bun. With a choice of sides…of course, it had to be a potato. Roasted potatoes, to be exact.
Massive, filling and utterly delicious, the Break Wich gets top points from us too.
Sunflower Gramarcy, 335 3rd Ave, New York, NY 10010
Brunch served all day
There are many outstanding brunch places in NYC, so next time you head out in search of a delicious brunch spot, why not try one of my top 3 New York brunch places for 2022?