It's Sunday and it smells of cinnamon and books.
…I must have somehow ended up at a bookstore café . Oh well.
There is something so utterly autumnal about spending a Sunday in a bookshop's very own coffee place. And when it comes to England, Waterstones always seems to come to mind with its dark wood and natural cosiness.
This particular one is based at the Putney Exchange, and its only put-off would be that it's basically in a shopping centre and therefore lacking the views of the city surrounding it. However, put this aside and you still get that same atmosphere that comes with the famous chain – dim lights, chatty noise, books scattered around, always.
Despite its modest size, this little bookshop café manages to have plenty of seating – from the big communal tables to the desk-like ones ideal to rest my laptop on, it has some sort of a charming 'uni library' vibe (minus the exam stress).
Good for work? 10/10. Easily. You get the delicious coffee, the café  culture noise you've become to expect, plus a little desk lamp just above your book/notebook/textbook/MacBook.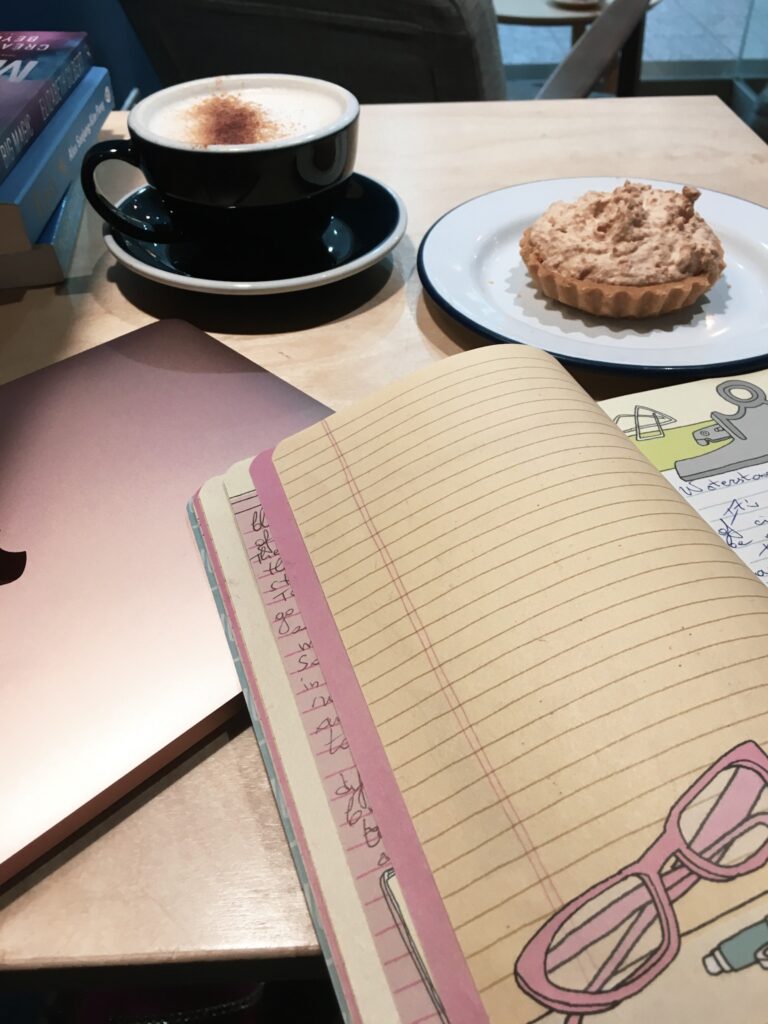 So there is one important question left to answer: what about the lubricant that will ease in this cosy working session? Well, simply delicious. I went for a chai latte, aiming to satisfy my sweet tooth and it did not disappoint. Rich in cinnamon and not lacking in the creaminess department either, this one was amongst the best around (and I've tried a lot of chai lattes in London – you didn't think I only survived on gin, surely?).
But I didn't stop there. Quite an attractive lemon, lime & macaroon tart was staring at me, so naturally I had to have it too. This beautiful tart proved to be a great partner for my chai. The sweetness of the drink was beautifully balanced by the tanginess of the lime, while the coconut was not overpowering at all. Basically an all-round delicious side to a sweet hot drink on a deliciously cold afternoon.
Would I return? Now why would you ask me such silly questions.
Perfect for:
Studying and writing in particular. But as every other Waterstones café , the Putney one is also ideal for snuggling in with a brand new book that you've just picked up from the store.