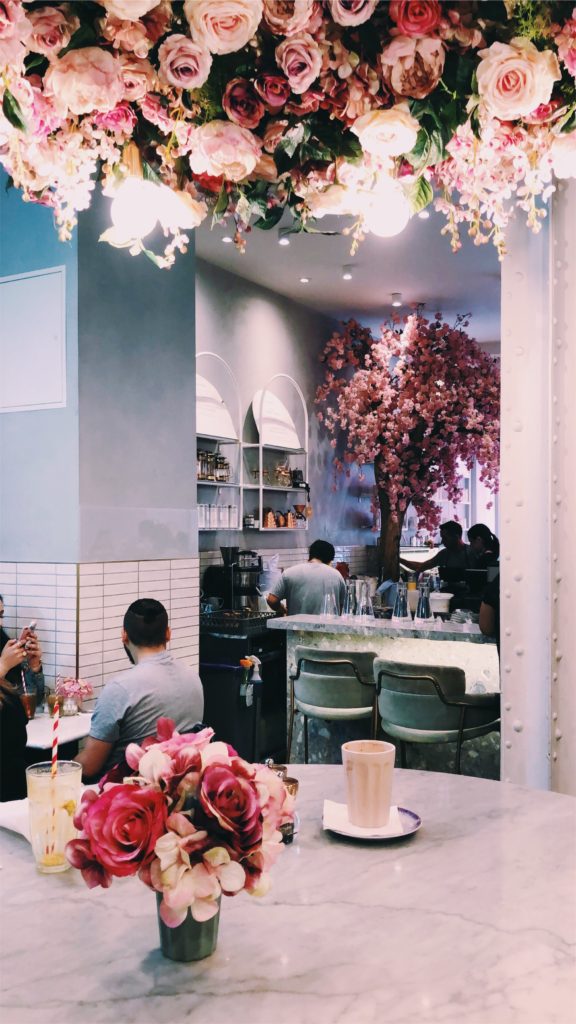 Élan. It is where you go when your outfit is on point and you are ready to Instagram all your moves.
From the first step you take into the place to the last dessert you order, everything needs to be turned into a carefully angled, properly lit shot.
And properly lit it will be as the guys here have made sure you've got all the right light for your pictures.
We walked into this lively pink heaven and were showed to a bar at the middle of it, taking our seats on two comfy, blushed pink stools.
The Élan in question is the one in Kensington (Bromton Road) and its interior is a bucket of roses and pink flowers – everything here was made with one thought in mind. Instagram.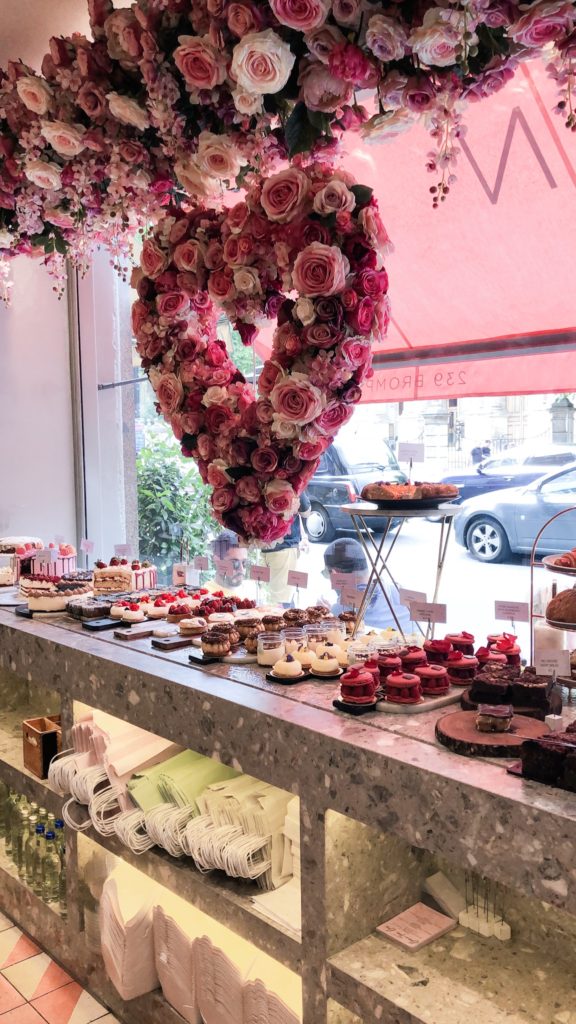 And instagram you will. Just one picture of the gorgeous interior won't do as there are too many little points and details I want to take a snap of. The heart made of roses by the door. The gorgeous spread of mouthwatering cakes left on display. The cute, little bucket of flowers on our marble table. The neon sight in front of us, perfectly decorating the wall. The flowers hanging from the ceiling above our heads. Even my bag looks very photogenic on that marble bar with that perfect pastel backdrop behind it. Snap away.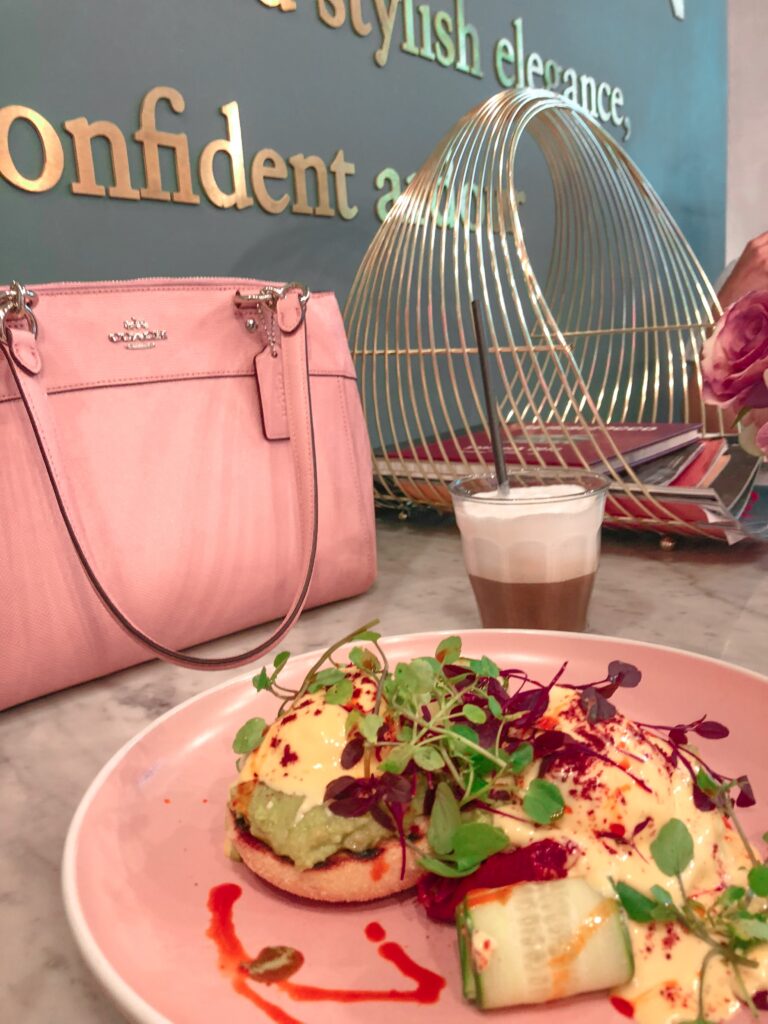 And there is the food. I didn't expect much from it, considering that on first glance, Élan seems more like a place interested in its interior and photogenic powers, rather than what it puts on the table. But I was horribly wrong.
I had the avocado on sourdough with poached eggs in true millennial fashion. The eggs were absolutely delicious and perfectly runny in the middle. Every flavour on my plate was gently complimenting the others, ending up in that perfect bite that I've craved all day.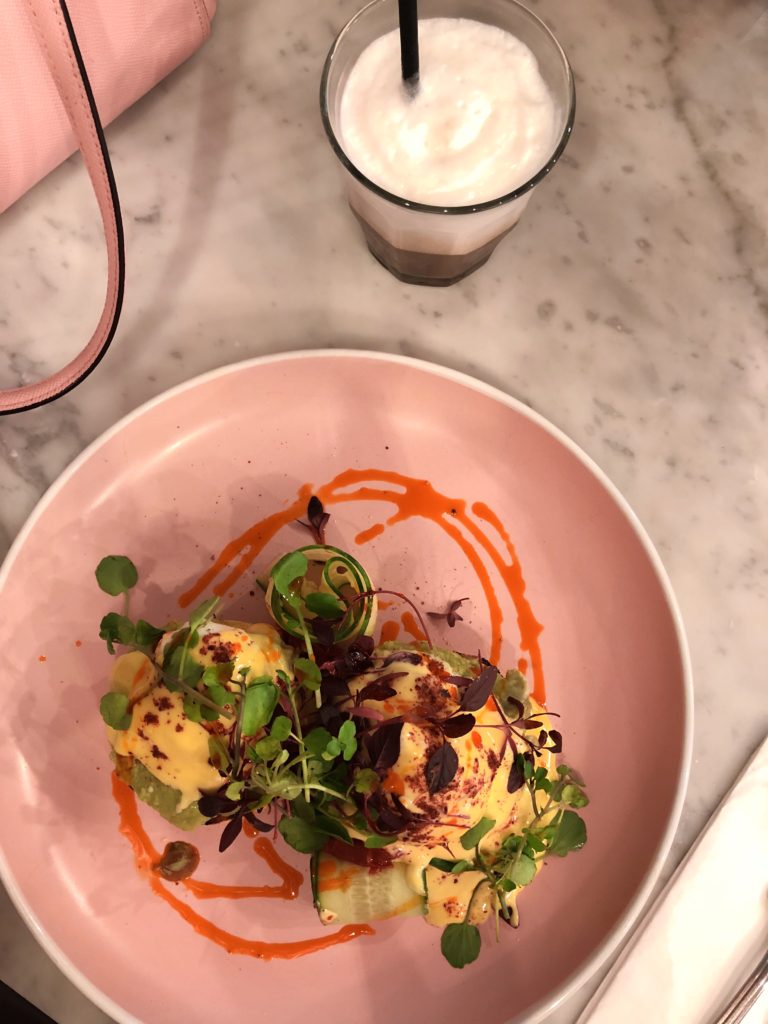 Then there was the flat bread with a poached egg and grilled chicken breast. The lemon yoghurt with chilli oil that accompanied this dish is what elevated it from standard to absolutely delicious. A tasty gorgeousness that makes me want to return and order this all for myself (on this occasion, I only had a little but very flavoursome and memorable bite).
Of course, I didn't leave before trying out the cake too. After a lot of consideration and perving on all the cakes and pastries on display, I decided I had to have the hazelnut Paris-brest and make it mine.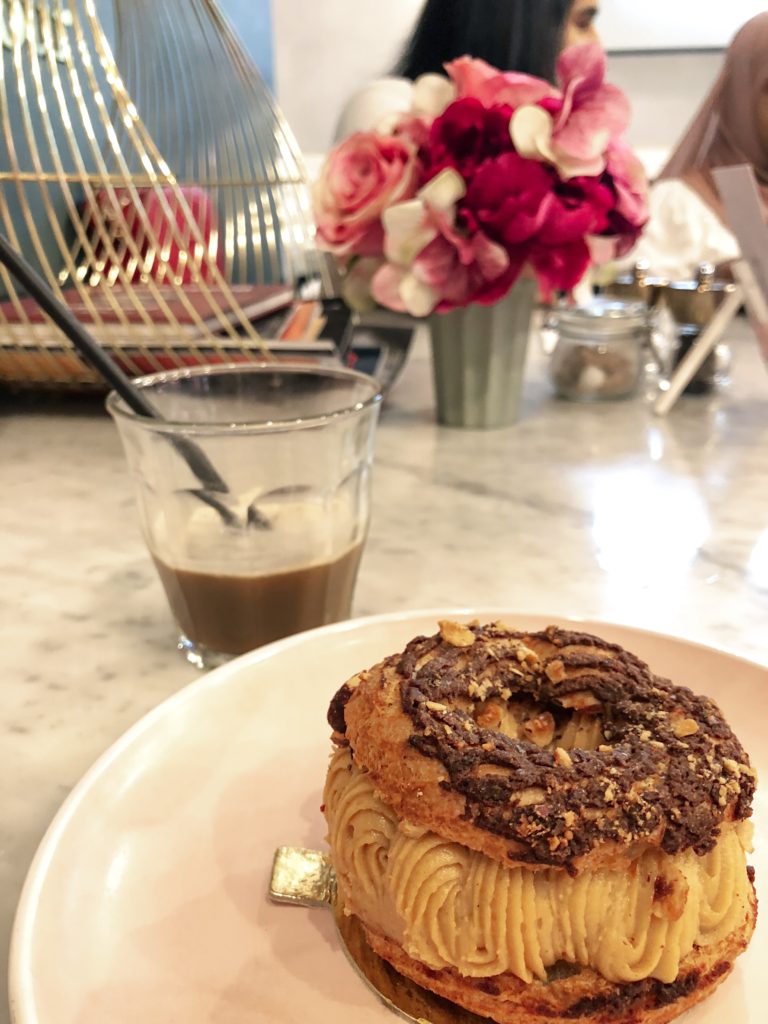 Truth is, it is the hazelnut Paris-brest that made me his instead and I am now a slave for his glorious sweetness. A lover that I cannot wait to see again.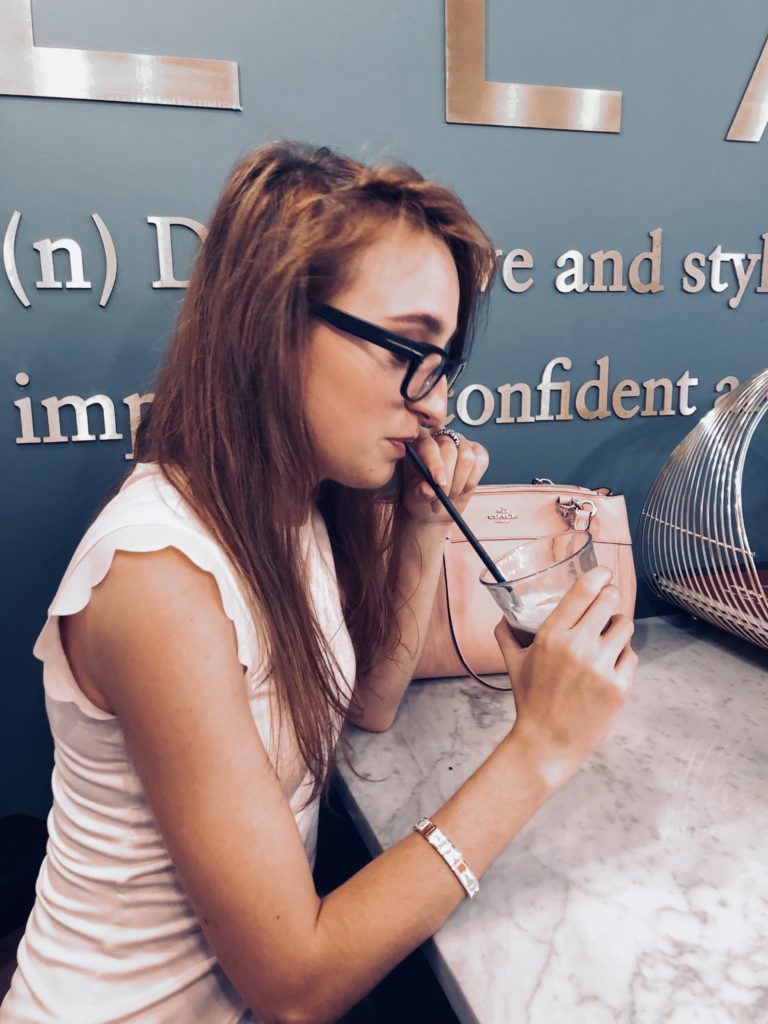 The drink that helped me out through all this you ask? An iced cappuccino – at first a bit too bitter for my liking, but a lot softer after a stir. Like most things.
Would I come again? Nope, the cake menu is too long, I'll have to be back here a lot more than just once.