With so much time spend at home there are no excuses not to read more. My commute has been slashed from one involving a bus to a lot shorter walk between bed and desk, bedroom and living room. (Is it even allowed to be called a living room anymore? Feels more like a place you simply exist at, allowing the seasons to change in front of your window, barely engaging, a silent, often gasping, observer. But I digress.)
Here is a little glimpse into some of the books I've read so far this year and why I think you should read them too. Especially in lockdown.
Normal People, Sally Rooney
Maybe I was a bit late to the hype, maybe I was just on time. Either way I loved it. And I'm guessing by now you've seen the BBC3 adaptation of Normal People too? If not, you have to. Reviving my interest in the story all over again (originally I read it back in January), I actually loved the book a lot more because of the series. And that is a very rare thing to happen.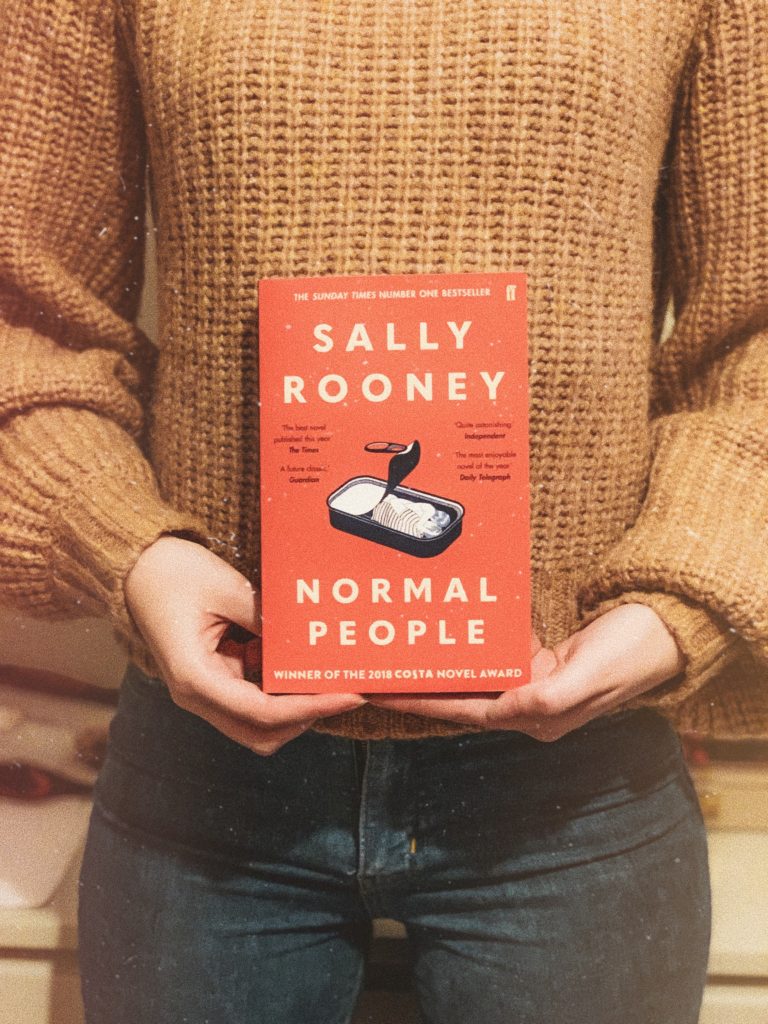 Miscommunication and class differences, the book will intrigue you and infuriate you, but it will always make you feel something. Normal People is as much about young love as it is about class. A lot of the characters' misunderstandings and hurt do come from their socio-economic bias.
The simplicity of the language works a treat. We've got easily flowing dialogue, intertwined within the storytelling – like a friend telling you some story of people they know.
I was absolutely absorbed by the story ('idiot!' might have escaped my lips once or twice, startling my unassuming boyfriend chilling out in the other corner of the room), telling off Connell, getting angry with Marianne, routing for them but also wanting to shout at both. What can I say, utterly immersive experience. And the series will make you cry too.
"Life offers up these moments of joy despite everything."
Towards Zero, Agatha Christie
I love my Agatha Christie with a hefty side of Poirot or Miss Marple. Towards Zero has neither. This book has Superintendant Battle instead and a plethora of colourful characters to match. A murder mystery based in a small, secluded clifftop house. All the ingredients for an enjoyable crime book.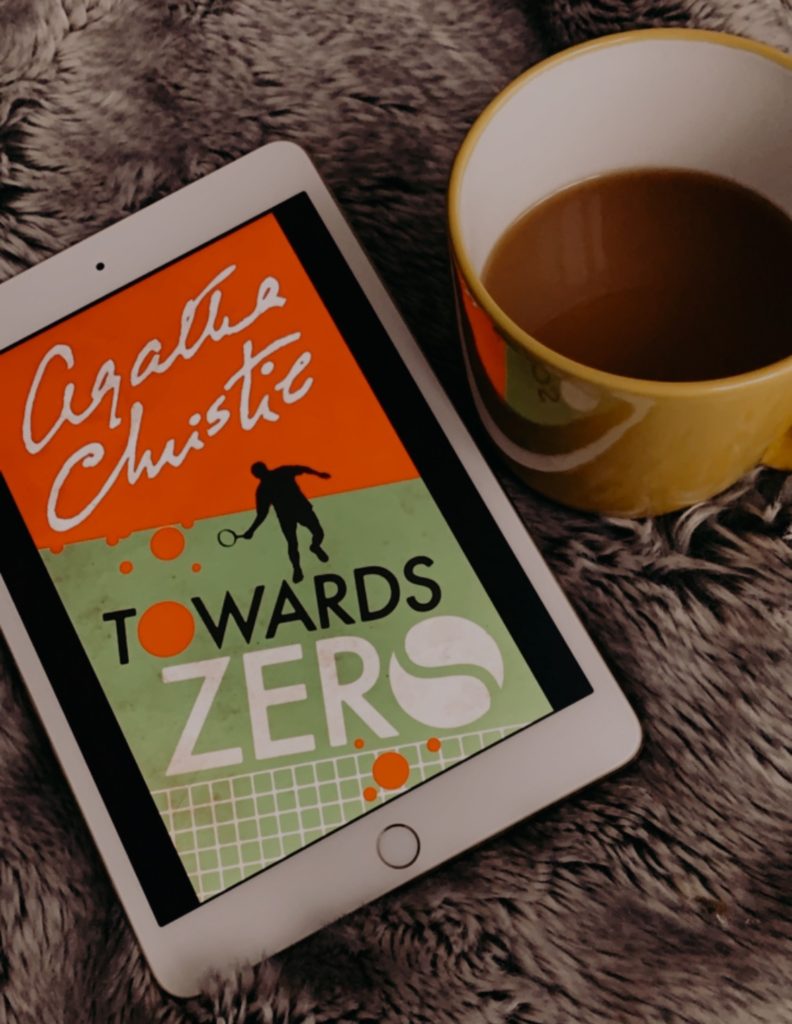 Unlike most crime stories, however, and in particular compared to other Christie novels, Towards Zero doesn't start with the murder. In fact, it just slowly builds up to it, setting up all our characters and how they end up to be in the secluded house in question. The point zero we are moving towards is, of course, the murder.
That doesn't make it any easier to solve, however. Plenty of red herrings, suspicious men and alluring women make up for quite the ride – just the page-turner you'd expect from Dame Agatha!
"But the murder is the end. The story begins long before that—years before sometimes—with all the causes and events that bring certain people to a certain place at a certain time on a certain day."
Before the coffee gets cold, Toshikazu Kawaguchi
I haven't read a Japanese book in ages, so when this one caught my eye in Foyles I immediately picked it up. The story has a simple premise. We've got a tiny cafe (no more than four tables and a little bar) hidden in a back alley in Tokyo that makes travelling back in time possible for its customers. But there is a catch. You've got to come back in present time before the coffee gets cold.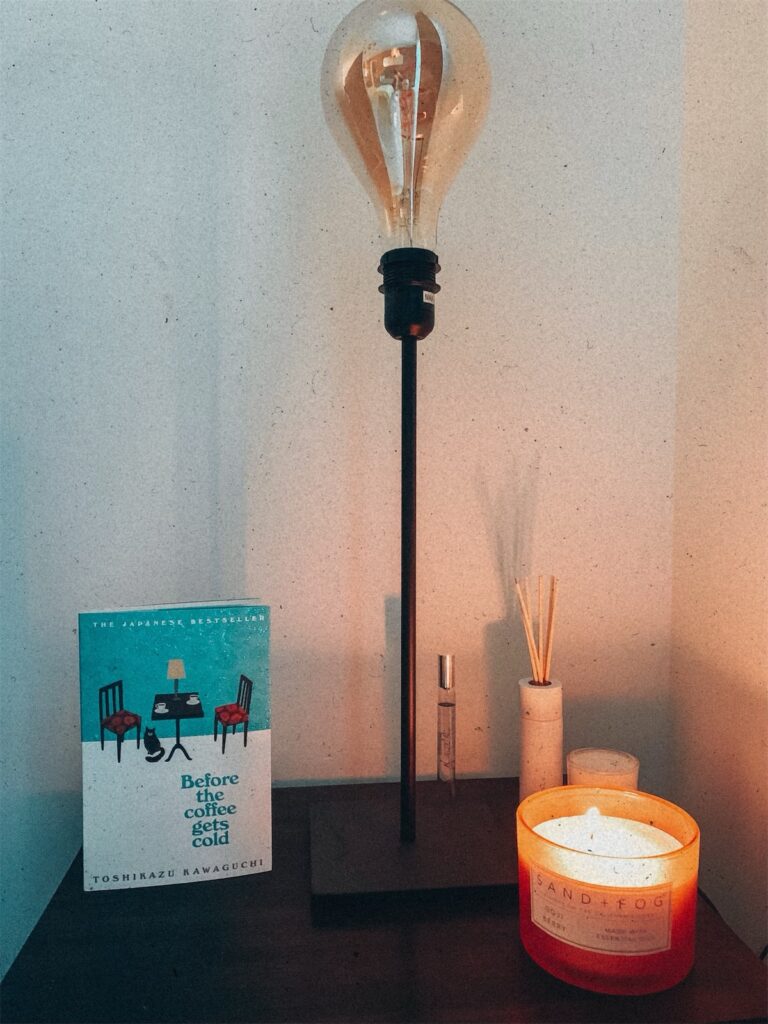 Before the coffee gets cold can be heartbreaking. We see four very different visitors' decisions to travel back in time enfold before us. Each journey is heavy in its own, unique way. This is not some flimsy little book that gets in the usual pitfalls of time travelling. Instead, think of time travel as just one little aspect of it. A field that allows for such very human feelings as hope and regret to play upon it instead. Kawaguchi takes us into a story that hits a lot closer to home than we might have originally expected. The writing is easy like a Sunday afternoon.
Death on the Nile, Agatha Christie
I know, I know. Another Christie (and not the last one either, I also read Murder is Easy right after, but I won't talk about that one). As a big Agatha fan, one might say I read Death on the Nile quite late – don't people usually start with that one as one of Christie's most famous books? Well, I like to keep the suspense, I actually started back when I was a teenager with her less famous work. I digress.
What an absolute joy to read that was! A rich offering of colourful characters, all of them confided to one limited space when the murder occurs – a cruise on the Nile. Poirot investigating. This is all Christie at her finest.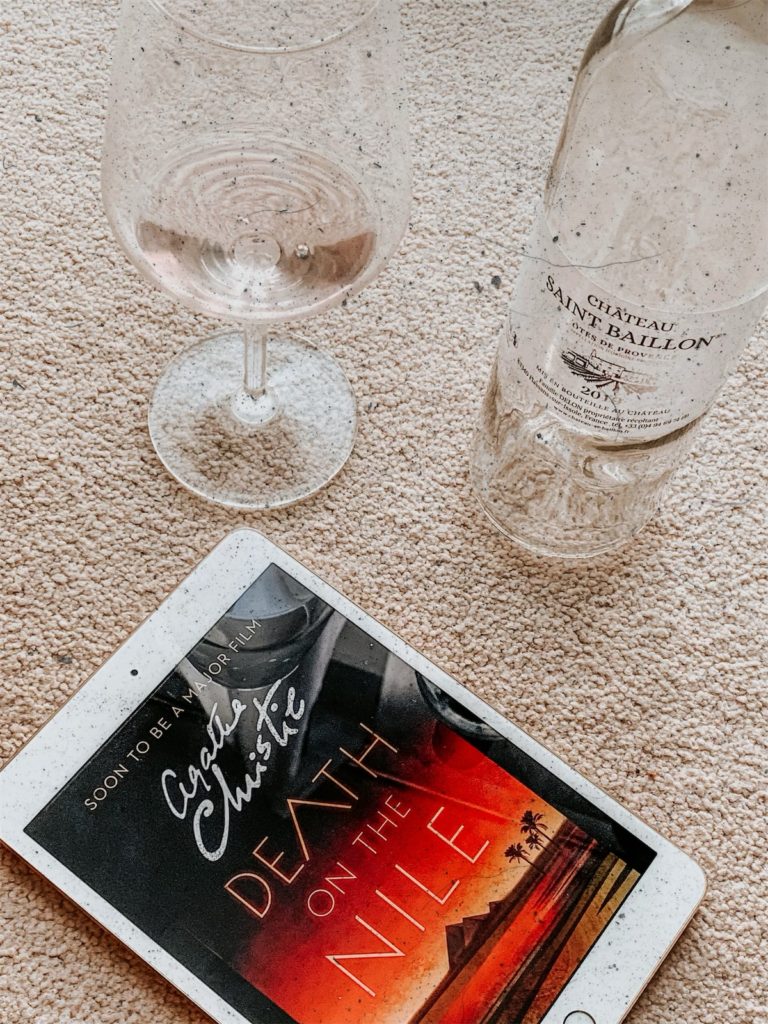 But best of all, I got it. Quite early on too – before the murder had even happened I had it figured out. I want to thank the many Agatha Christie books I've read in my past for the education in crime books investigation. There was no red herring I allowed to sway me, no alibi that led me astray. I stuck to my original theory and I saw how every new thing fitted perfectly into it. Down to the detail.
To sum up, I'll now celebrate the day I finishing Death on the Nile each year as the day I solved an Agatha crime. Not the first time it happens, but definitely the sweetest of them all. Five out of five stars, can't wait to reread one day!
"She is a woman of an original mind,' he said. 'It is probably the first time you have met one."
The Beekeeper's Promise, Fiona Valpy
There are a few ingredients that once mixed are almost certain to make one of my favourite types of books. France, WWII, the Resistance with a suggestion of a love story (kind of a cliché, but I love it nonetheless). So when I saw The Beekeeper's Promise available for free on Kindle I thought I might as well download it and read it. Ticked off the boxes. Off I went.
Ended up disappointed. In the centre, we've got two heroic sisters, each resisting the German invader in her own way, with her own part to play. The setting is a small French village within the occupied zone. The main one of the two sisters, Eliane Martin (I understand the second one is featured in her own book, The Dressmaker's Gift) is our beekeeper in question. The one who falls in love with handsome Mathieu, the one who makes the dangerous decision to join the Resistance.
In terms of storyline, this one falls short compared to other novels tackling similar plots. The Nightingale immediately springs to mind as it explores the same time period in rural France and also centres around two sisters. However, The Nightingale was better fleshed out and (some historic anachronisms aside) had a more compelling and fully developed story, ending up being one of my favourite books.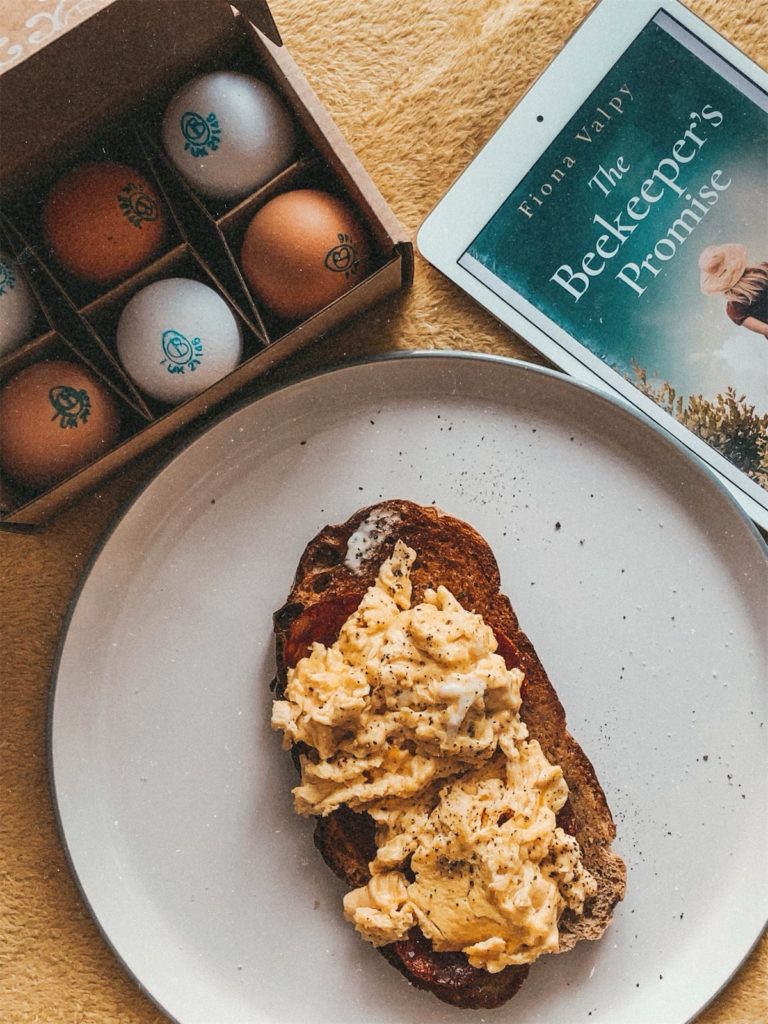 The Beekeeper's Promise had a better premise than execution. Chapters take turns – one is based in the past, one in the 2000s – and this is where they lost me. In a typical 'Julie & Julia' fashion, the 'past' storyline proves a lot more compelling, making the present one feel as a needless addition dragging us away from the main story.
All in all, the book is not bad – it's an easy read and the characters are quite likeable and intriguing. However, I do wish we got to explore them more as I felt ultimately we only touched the surface with that one.
"Au milieu de l'hiver, j'apprenais enfin qu'il y avait en moi un été invincible. In the midst of winter, I found that there was within me an invincible summer."
So, have you read anything good during lockdown?