When it comes to Paris, sometimes the choice of places to eat could get quite overwhelming. No wonder – a simple walk down the street here will present you with a choice of eateries, consisting of everything from lively bistros to cafés and creperies. Once you are in Paris, where do you start, which TripAdvisor review do you trust and when do you finally sit down to eat?
I'll try to help you out, darling. Here are some of my top choices when it comes to eating out in Paris, or quite simply: my absolute favourite places to eat in Paris.
The legend: Angelina
No trip of mine to Paris will ever be complete without a visit to Angelina. Said to have one of the best hot chocolates in the world, Angelina Parisalso boasts a plethora of gorgeous pastries and cakes, a selection of fine teas, a rich breakfast menu, and a delicious selection of lunch and dinner dishes.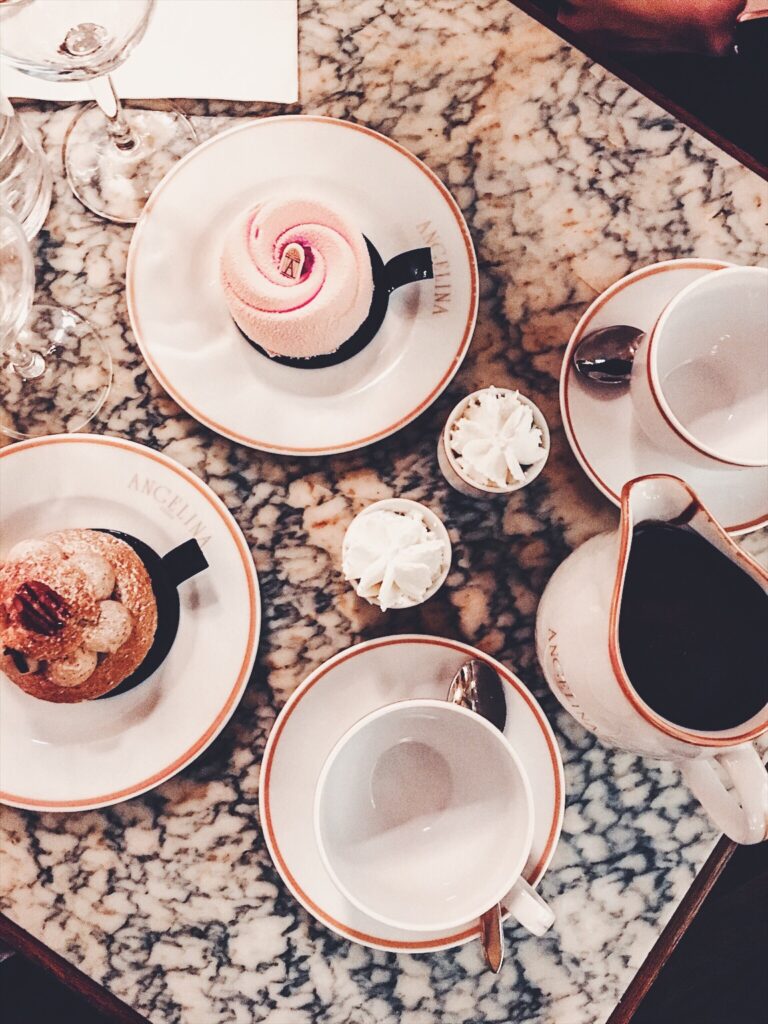 Personally, I always indulge in some of that rich hot chocolate with a generous dollop of cream. A piece of cake on the side and I always leave Angelina full, happy and very, very satisfied. Quite simply, this is the French lover you never knew you always needed.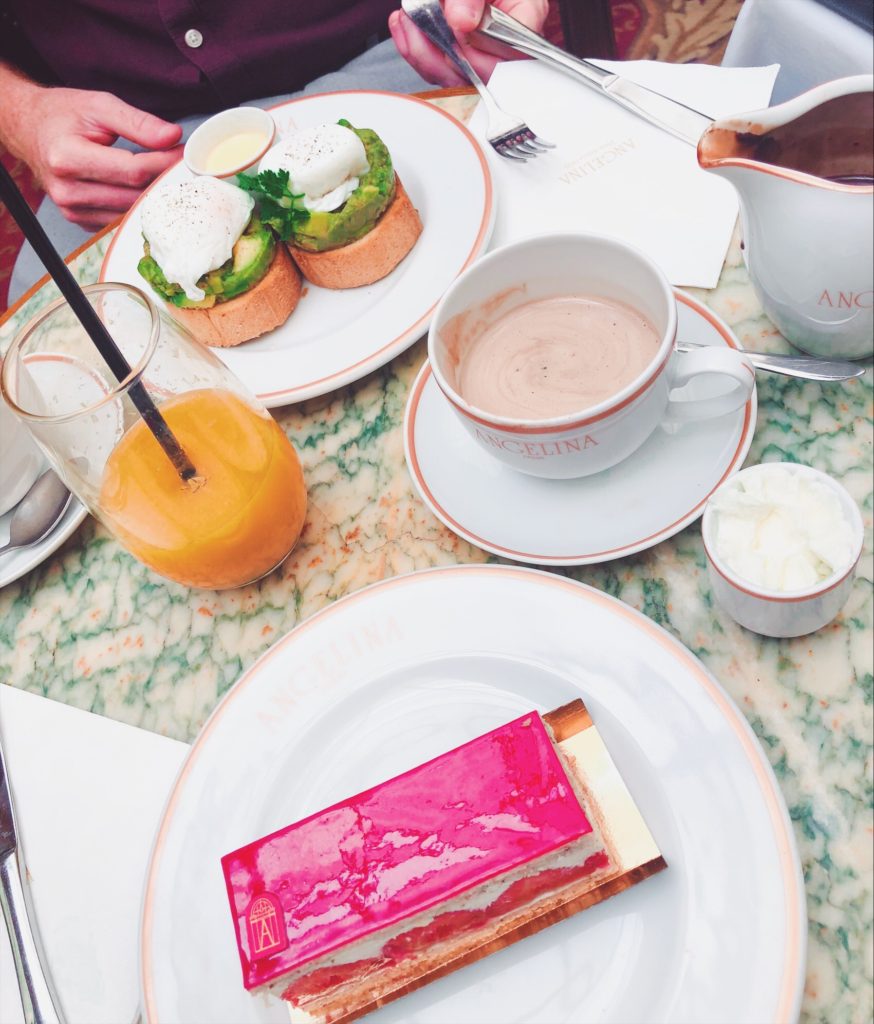 The lunch spot: Maison Sauvage
I'm saying lunch, but Maison Sauvage on the picturesque Rue de Buci, is the perfect spot any time of the day. With a long breakfast menu, an enviable list of brunch offerings quickly changing into lunch options and later into a fab dinner listing, this place has something suitable for each of your needs when in Paris.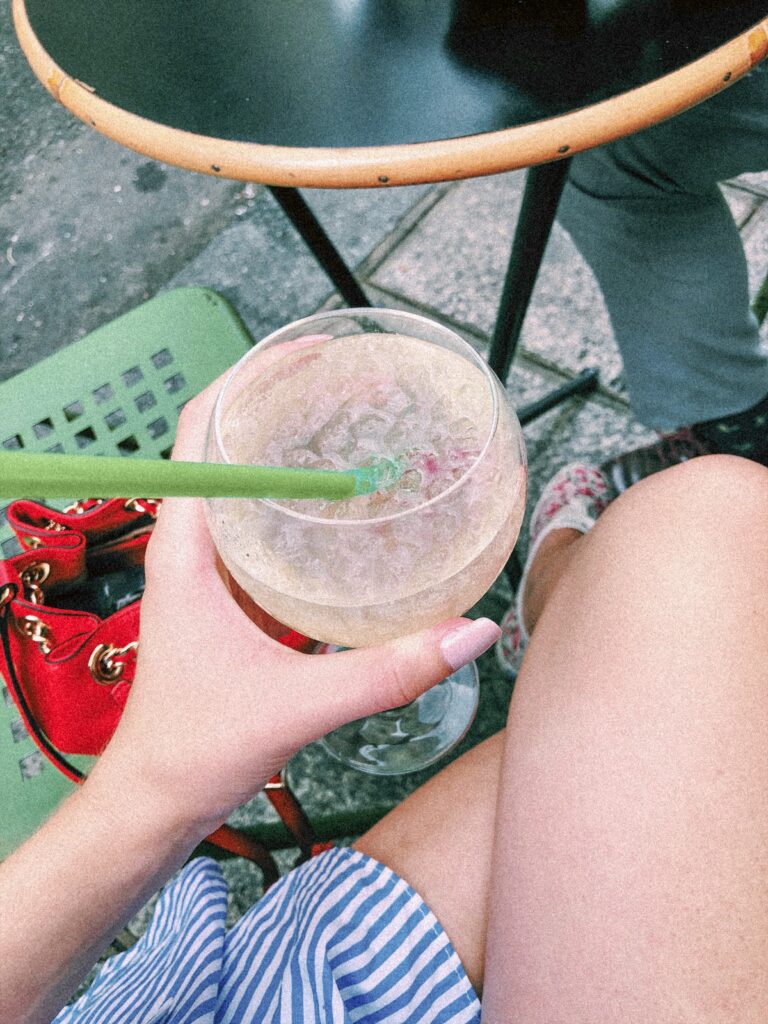 I thoroughly recommend the refreshing bowl of sweet melon and salty jambon in summer, accompanied by a crisp glass of white. Do try the cocktails too (pictured above, the Wise and Wild – mais oui! This is your gin in the city Easter egg, well discovered!). In fact, spend a good couple of hours here basking in the summer sunshine (or enjoying the crisp chill in the wintery air) as you make your way thought the menu, enjoying some fine company. Perfect for a date. With a friend or someone else…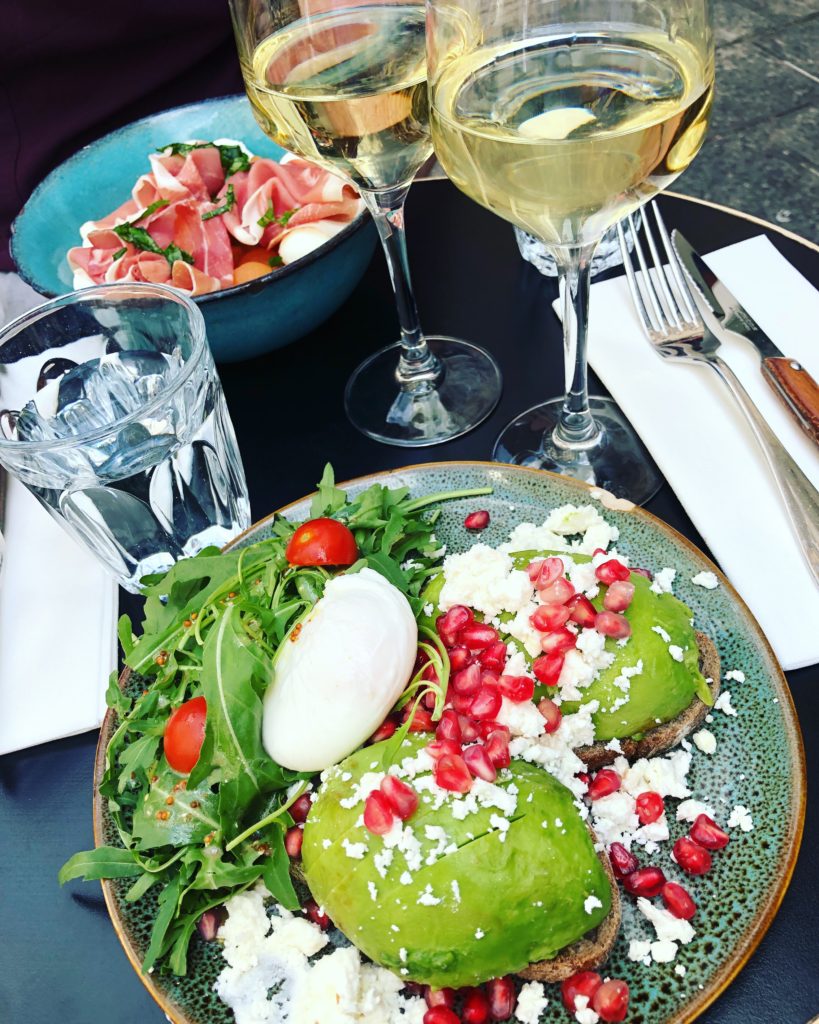 The dinner date: La Pie Noir
Tucked away in a little street not too far from Notre Dame is this gem of a restaurant. Tiny and charming, and boasting an equally as small and exquisite menu, La Pie Noir is absolutely ideal for a hot date. And if you happen to live in Paris, rounding up your mates and heading here for a long dinner bathing in copious amounts of wine is the best thing you could ever do.
I love it because this is my perfect date spot. I adore it because the food took me on a journey around France, made me truly happy and just generally satisfied with life, seizing the day with every mouthful. And this is what truly good French food is meant to do to you.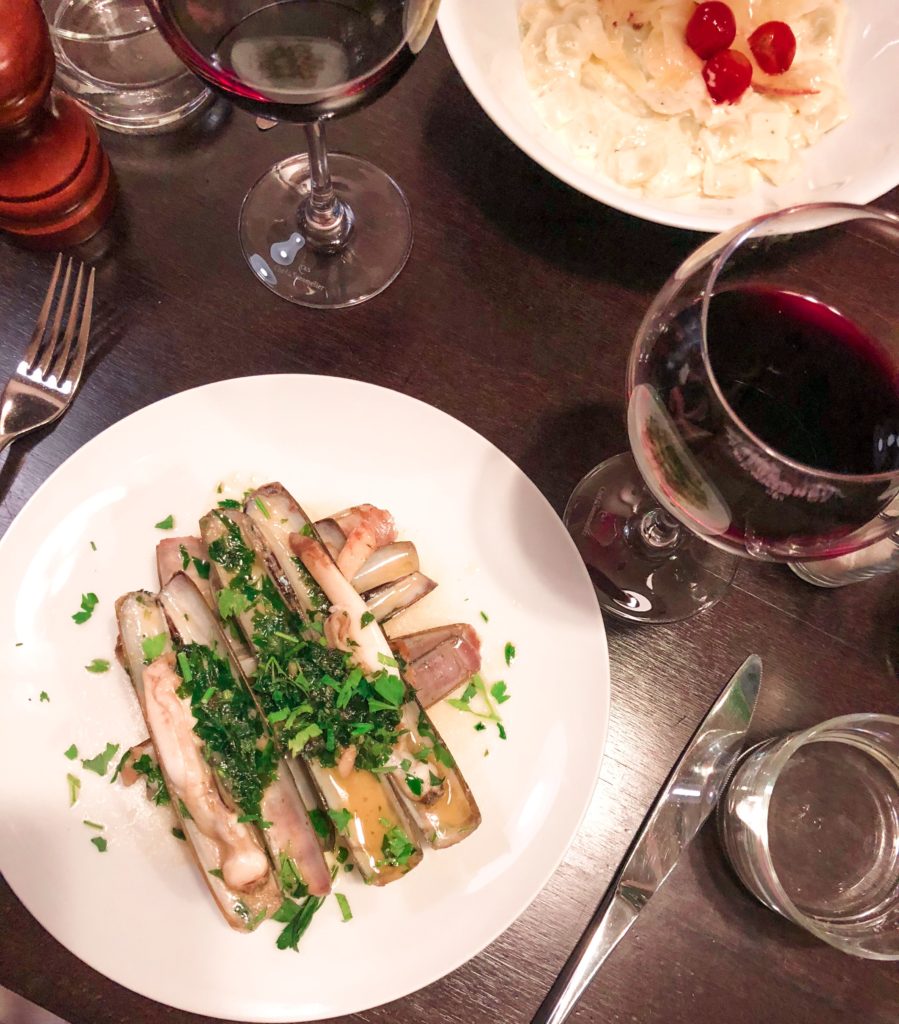 I started with the best razor clams I've ever had – light and gently teasing my tastebuds, prepping them for things to come. The ravioli starter was cheesy, buttery and utterly delectable – didn't think of ordering ravioli in France? Think again.
Then I opted for the star of the menu, the juicy steak, as my main of choice. And oh lord, this was easily one of the best steaks I've had: mid to rare perfection.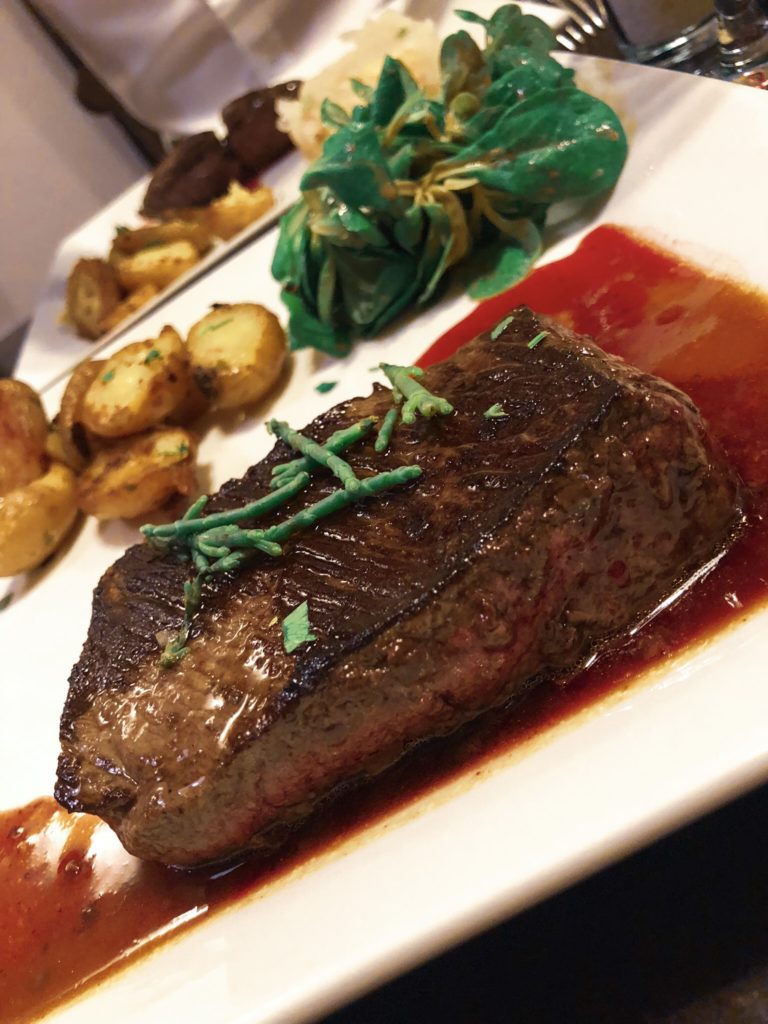 The dessert though. I dare say not one person who has visited La Pie Noir has forgotten to mention that dessert when raving about this place (for you surely will be raving about the experience). A profiterole to end all profiteroles. So massive, so long, so delicious – here, the size did matter. So big in fact, it's better shared between two. Although I'm sure, some amongst you can take it all.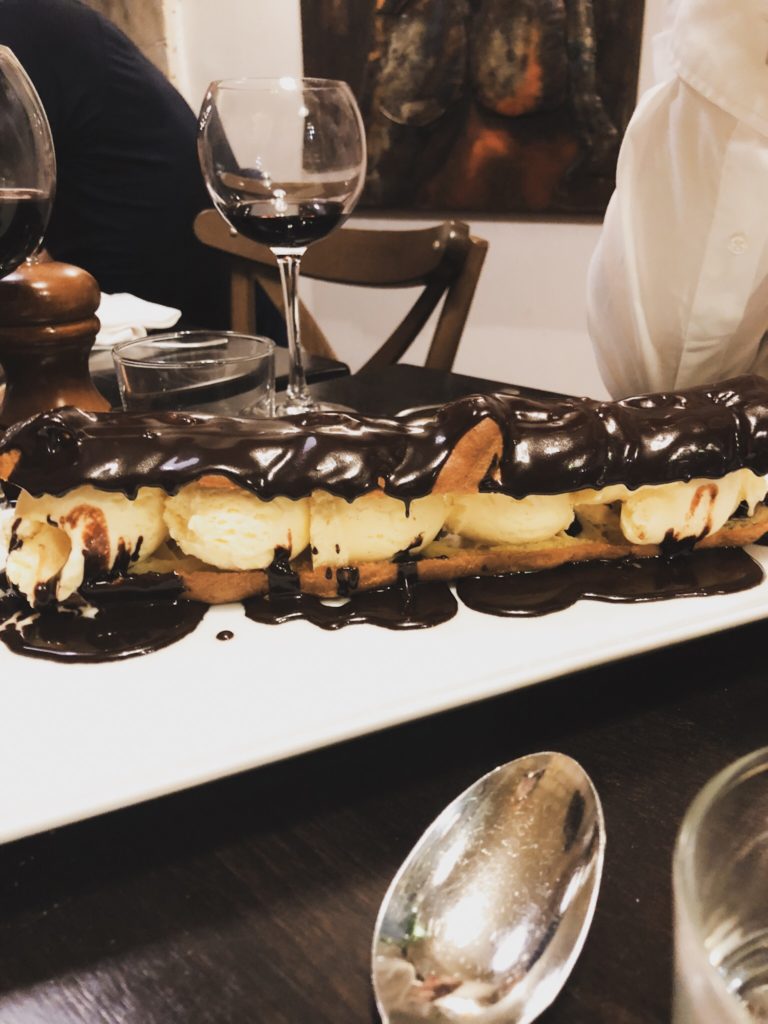 Disclaimer: This post is based on true events. This day in Paris did happen – we did have all these three meals in one single day and you know what? Not only did we survive it, but we loved every minute of it. Paris is not a city on a diet and neither should you be.