Where do you start with New York and once started, where do you finish? With this many songs written about the city that never sleeps and so many films praising its glamour, it's only natural once you turn to the pages yourself, it seems the words don't seem to follow.
Alive, outspoken, loud, colourful, rich, fascinating? It's where the adjectives stop that New York begins. It's an action in a constant movement. A verb that never seizes to amaze. A city that once visited outgrows the cliché and finds its only true meaning. And this is where we'll start. What did I do in my seven days in New York and what did I discover on my first visit? Here are some of the things I learnt and ultimately, what I think you should do on your first visit to New York…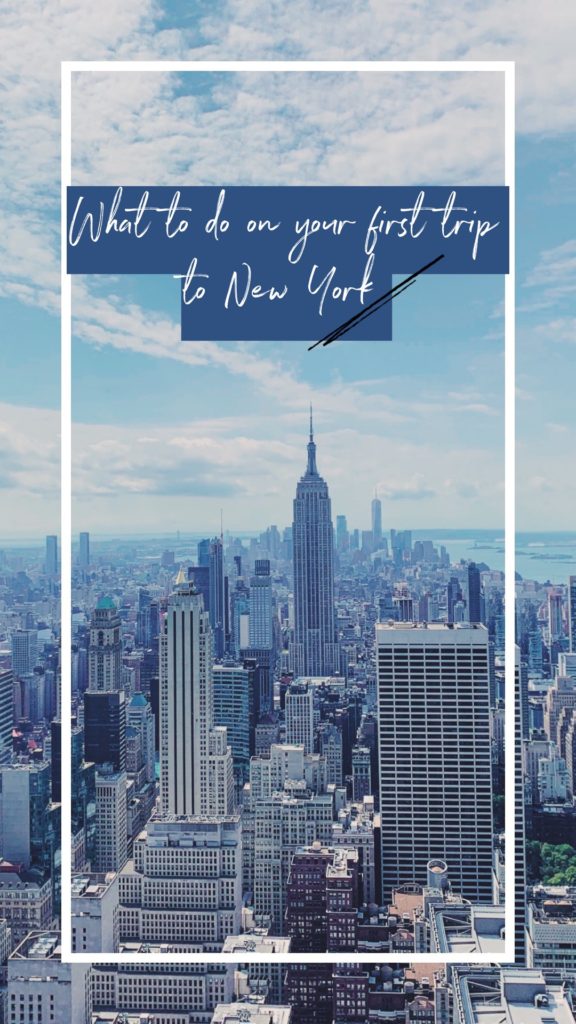 Eat out as much as you can (afford)
There's food everywhere in New York. You don't have to search for it. Leave your hotel and you will be presented with a choice from the get-go. Street food, fast food, vegan food, cheesy food, high-end food. From tacos and margs to steak and fries and everything in between. No matter the budget, New York intends to feed you. There's delicious pizza by the slice from as little as a dollar and there's outstanding steak for $40. But regardless of what you got for, the flavour is there and, in most cases, the cheese is there too. I think this is what made that journey all the more enjoyable for me: New York takes your Italian and raises you on the mozzarella, takes your Mac and adds its cheese, takes your donut and …yes, deep fries it with cheese too.
Do the tourist stuff (at least once)
First time in New York? You absolutely have to do the touristy things. Decide in advance what you want to see and book your tickets early to avoid the queues of just-as-keen tourists (you're being a tourist at this point, my darling, but aren't we all sometimes?). My advice? No need to go to the Statue of Liberty – simply glance at it from afar when you get the chance (or from the Staten Island ferry). Do go to at least one of the museums, The Met or The MoMa for best results. Don't miss out on the 9/11 museum if you want to truly feel the city's heartbreaks and do get on top of the Empire State Building to experience its triumphs. But for the best view? Top of the Rock has it all.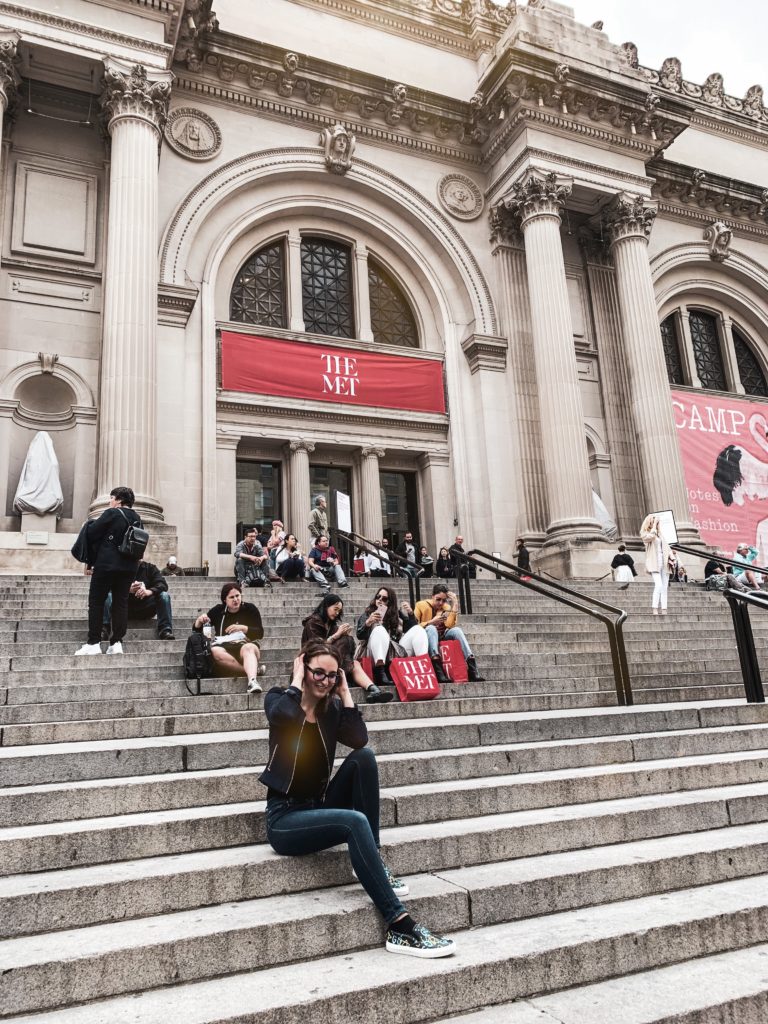 Have a cocktail (or five)
Drinks are expensive, yes, but the bartenders are generous in their measures. Be prepared to have a margarita full of tequila and a mojito bathing in rum (if you come from the UK, this does make a massive difference – rest of Europe? Maybe not so much).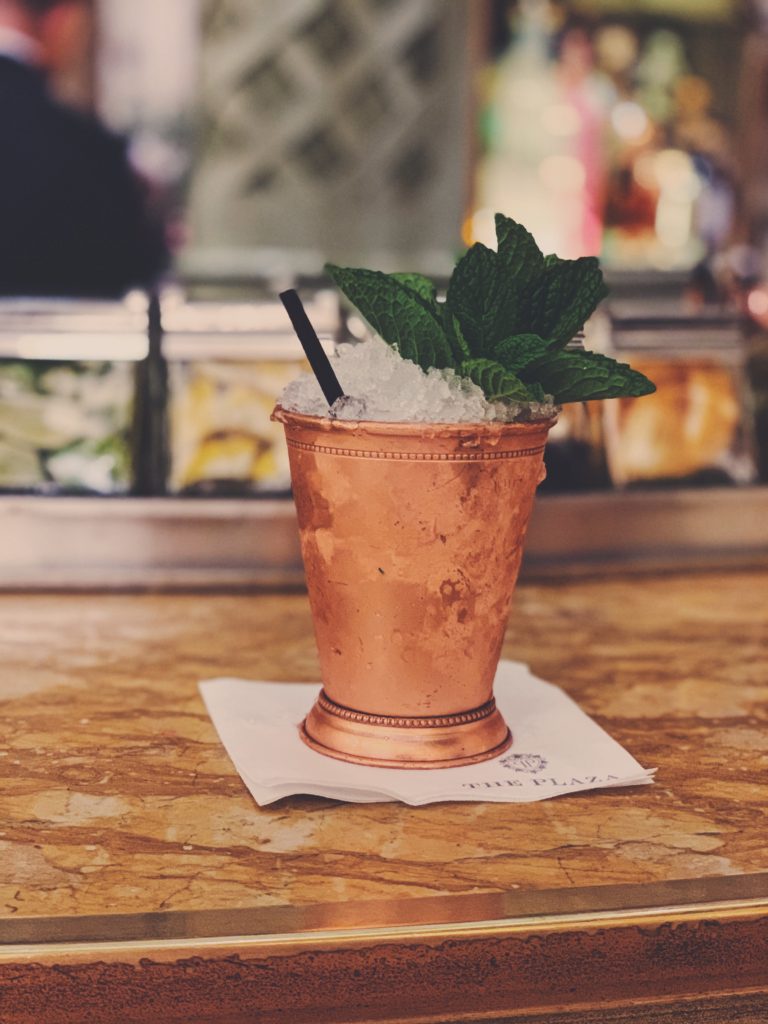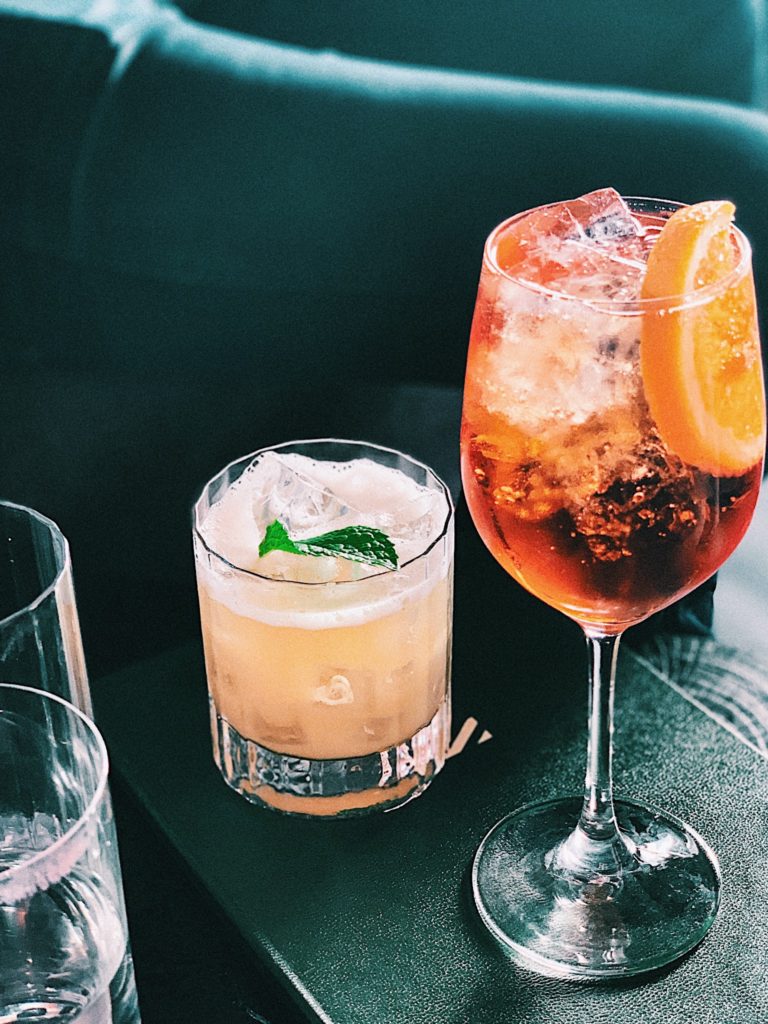 And while some might associate a first time visit to New York with a certain Cosmopolitan and, for others, it's all about the classic Manhattan, I tried everything that sounded new and exciting. Whatever your style is, you can't go to NYC and not stop at a cocktail bar.
Breakfast al fresco in Central Park
You want to kill two birds with one stone? Get yourself one of those famous New York bagels filled with cream cheese (the choice here is truly extraordinary – sweet cream cheese with strawberry, anyone?…Not me, but if anyone fancies this in their morning bagel, I won't judge.) and head to Central Park.
Find yourself that perfect spot and enjoy your breakfast the way it was meant to – cute New York dogs strolling along the pathways, the tall buildings looming over lush forests, and there's you with hot takeaway coffee in one hand and a cheesy bagel goodness in the other. Even better, the best way to walk it off is by taking a long walk through Central Park. How convenient you're already here.
Visit Times Square at night
If it's your first time in NYC, you have to do it. No matter if you're buzzing to see the lights of the big city or simply want to just get it out of the way, a Times Square visit is a must on your first trip to New York.
Busy? yes! Touristy? You bet!
Between you and I, I am all for doing stuff like the locals – but when it comes to iconic places, you just have to see them at least once. And if you're gonna do it, do it right. Read: visit Times Square at night.
Not only is it a lot more impressive than during the day, but the square also has that magic you've come to expect.
Its colourful billboards, ads and logos really come to life at night in a show of their own, sponsored by capitalism.
It actually feels a lot lighter than during anytime of the day, as if star-filled nights don't belong here at all – the living and breathing metaphor of the city that never sleeps.